Looking back, we can see how much technology has progressed in the last few years.
Virtual assistants, speech recognition, and other technologies have improved our way of life in recent years.
When it comes to speech recognition capabilities, the general utility of speech to text has vastly improved. This is because these characteristics are already present in smart home devices and mobile handsets.
When it comes to Windows 10, the most recent version has Cortana, a speech-recognition digital assistant. Unfortunately, while Cortana can carry out your requests, it is unable to turn your spoken words into text.
You must use the Text to Speech function of Windows 10 to dictate text on your PC.
Thankfully, Windows 10 features speech recognition options, but they're buried deep within the settings menus.
Convert Your Speech Into Text in Windows 10
So, if you want to use Windows 10's speech recognition and dictation features, you've come to the correct place.
We'll walk you through how to enable speech recognition and dictation in Windows 10 in this article. Let's get this party started.
1. To begin, go to the Start menu and select Settings.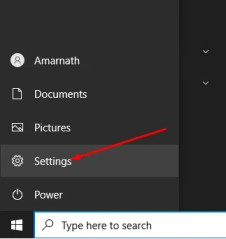 2. Select the Time & Language option from the Settings page.

3. Select the Speech option from the left pane.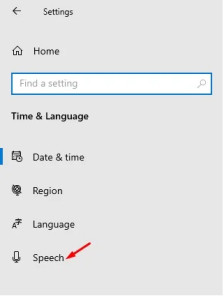 4. Now you'll see a variety of possibilities. To begin, go to the Microphone and click the Get Started button.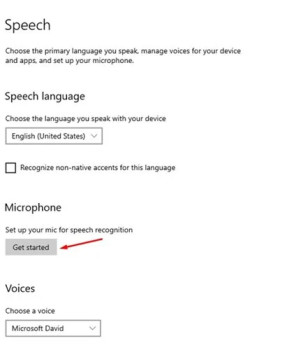 5. Now you can use the Dictation command after setting up the Microphone.
6. To utilise dictation, hit Windows Key + H on your keyboard. The voice recognition will be activated as a result of this action.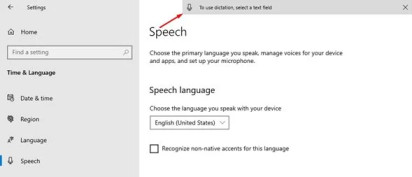 7. Now choose the text area and begin dictating the commands.
Check out this website for a comprehensive collection of dictation commands.
So, in this article, we'll show you how to convert your speech to text on Windows 10. I hope you found this material useful! Please pass it on to your friends as well. If you have any questions, please leave them in the comments section below.