Microsoft has released Office 2021, a new edition of the Office suite. Apart from that, the business is preparing to unveil Windows 11, a new operating system. On October 5, 2021, Office 2021 will be released alongside Windows 11.
Microsoft Excel, Powerpoint, Word, and other programmes are included in the Office 2021 package. However, the business shared a few features and one-time payment for Office 2021 with a subscription-free version before the official release.
Office 2021 Priced at $ 149.99 for Office Home & Student 2021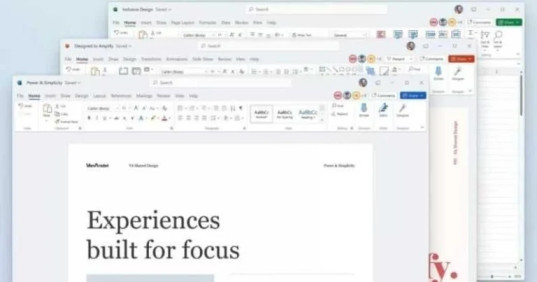 Microsoft published Office 2019 earlier this year; since then, there has been no new version, it appears that the business will not issue a standalone version of Office.
However, Microsoft has revealed new information about Office 2021.
Office 2021 Release Date
On Tuesday, October 5th, Microsoft will release Office 2021 worldwide. It's the same day as the launch of Windows 11, which will be available as a free upgrade for Windows 10 users.
Pricing Details of Office 2021
Office Home and Student 2021 costs $149.99 and includes Word, Excel, PowerPoint, OneNote, and Microsoft Teams for both PC and Mac. The business edition costs roughly $249 and offers all of the same capabilities as the normal version, including all business apps and features.
The new version of Office will not be priced on a subscription basis, but it will have many of the features included in Microsoft 365, such as real-time co-authoring, OneDrive integration, and Microsoft Teams integration.
Office 2021 is designed to work with a wide range of other Windows 11 programmes. It will, however, have a new UI with rounded corners and a neutral colour scheme. If you're interested, you can read the support document for more information.
Many capabilities were previously only available to Microsoft 365 customers, but Office 2021 now includes many of those features, such as document collaboration, Microsoft Teams video conferencing, and more.
New data types, editing improvements, an improved draw tab, graphic format support, and more are included in this new edition. Microsoft Office 2021 is compatible with Windows 11, Windows 10, and the three most recent macOS versions.