Password managers are quickly becoming a necessary component of our online security. Every piece of software and service is now hosted in the cloud. Almost all of the services we use require you to create a user account and choose a password.
Passwords might be difficult to remember.
After all, in today's connected world, being secure entails utilising a single password for all services and subscriptions. The majority of us have no idea what makes a good password and can't remember hundreds of them. Nowadays, remembering strong passwords for every website you visit and every service you use is practically hard.
Password managers provide convenience while also assisting you in creating stronger passwords, making your online presence less vulnerable to password-based attacks. Using a password manager is a simple and quick approach to improve the security of your online life. For each online account, you won't need to remember a different, long, complex password.
Some password managers and generators save your encrypted login information on your hard drive, while others upload it to their servers so you may access it from any internet-connected device.
How do password managers work?
To get started, password managers save the login and password you use to check in to a website or service for the first time. The site will then autofill forms with your saved user login details the next time you visit. Password managers enable you copy the password and paste it into the password field for websites and services that don't support automatic filling.
Rather than being a single piece of software, most password managers are whole systems. Password managers are programmes or browser extensions that include capabilities to help you establish secure passwords, store them properly, and evaluate the security of your existing passwords on each of your devices (Windows, Mac, Android phones, iPhones, and tablets).
Password managers send their information to a central server, which encrypts, stores, and shares your passwords between devices.
Top 10 Best Free and Paid password managers of 2019
1. Dashlane Password manager
Dashlane Password Manager is a convenient and secure solution to keep track of your passwords and other login information. Dashlane Password Manager is easy to use and understand, with two-factor authentication and the ability to quickly change several passwords across multiple sites.

In the case of a massive data breach, Dashlane Password Manager's killer feature is its bulk password changer, which can reset hundreds of your passwords at once, saving you time and anxiety. Dashlane is a password manager that also includes a scanner that searches your iOS or Android email inbox for internet accounts you may have forgotten about.
The password organiser is well-designed, simple to use, and may be the best at entering personal information into web forms. We enjoy it almost as much as our other selections for password management, but the free Dashlane Password manager app is limited to one device and 50 passwords, and the Premium subscription is $60 per year.
2. LastPass Password manager
LastPass continues to be one of the most widely used password managers. LastPass offers support for all major platforms, as well as a large range of functionality and setting options. LastPass is one of the best password managers available, and it's completely free if you don't mind foregoing the entire set of premium features.

LastPass Password Manager allows you to import all of your saved login credentials usernames and passwords from Firefox, Chrome, Edge, Opera, and Safari once you've set up your master password. LastPass's free password manager syncs across an unlimited number of devices and provides nearly all of the features of the commercial edition.
The premium edition, on the other hand, has tripled in price in the last several years, from $12 to $36 per year. Share passwords, logins, memberships, and other items with trusted emergency contacts with the Premium Password Manager edition, which also includes multifactor authentication via YubiKey and a fingerprint scanner, as well as 1GB of secured storage.
To use the LastPass Password Manager, you don't need to install any software on your computer. Instead, the programme is totally contained within browser extensions and functions as a fully functional online interface.
3. Keeper Password Manager
The keeper Password Manager is another password manager that provides a variety of password solutions for enterprise, commercial, family, and personal use, making it one of the most scalable password managers we've seen.

Keeper is one of the oldest password managers on the market. It promises to be the most audited and verified solution on the market, with a proprietary zero-knowledge security architecture and AES 256-bit encryption. In layman's terms, this suggests that this is a well protected piece of equipment.
A free version of the password manager allows you to save limitless passwords on a single device. The upgraded version, which costs $25 to $30 per year, allows you to sync passwords across all of your devices. You can buy 10GB of secure file storage for $60 per year.
4. Bitwarden Password manager
Bitwarden has become a popular password manager among proponents of open-source software (code that enables Anyone can inspect Bitwarden for free, look for defects, and solve them). I can see why after using this password manager for a few months. It's completely unrestricted and just as professional and user-friendly as our #1 pick.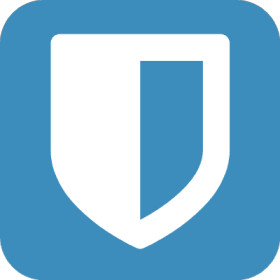 The software supports a variety of two-factor authentication methods and allows you to import your passwords from other password managers, web browsers, and other apps.
BitWarden Password Manager also offers cloud syncing across all supported platforms, including Windows, Mac, Linux, iOS, Android, nearly all popular web browsers, and its cloud-based client, among others. It lacks some of the bells and whistles of our top options, but you can add 1GB of secured file storage for $10 a year.
5. LogMeOnce Password manager
Despite its promise, LogMeOnce Password Manager falls short of the standards we set for the best password managers. A vexing user interface is the main perpetrator. Android 4.0 or higher, iOS 8.2 or higher, Windows Vista, Windows XP, Linux, Windows 7, Windows 8, or Windows 10 are all required for LogMeOnce Password Manager.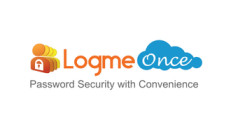 Browser extensions are also available for Chrome, Firefox, Safari, and Internet Explorer.
To get the most out of your browser, make sure it's up to current. There are nine activations in the Password Shock function. It is more expensive to use it without any restrictions.
Account Freeze lets you temporarily freeze account access, or lock it to your home IP address. I'll go over each of these extra-cost add-ons in further detail below. LogMeOnce is on the expensive end of the paid password manager market, at $39 per year. Dashlane is $39.99 per year, although most competitors are less expensive.
6. 1Password
1Password is another popular and dependable password organiser. A robust password generator is included, as well as username and password storage (including secure sharing). This password manager provides strong and easy-to-use credential-sharing options (for other family members or coworkers who also use 1Password).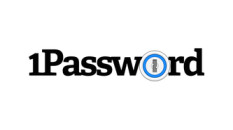 The number of extras offered by the 1Password Password Manager sets it different from the competition. This password manager can also operate as an authentication software, similar to Google Authenticator, and it creates a secret key for the encryption key it uses, ensuring that no one can decrypt your passwords without that key.
(On the flipside, if you lose this key, no one, including 1Password, will be able to decrypt your passwords.) Although there is no free version of this well-designed password organiser, you can sample it for 30 days before joining up. Individual subscriptions cost $36 per year and include 1GB of document storage as well as the option of two-factor authentication for added protection.
7. Sticky Password 
Because it comes from the makers of AVG Antivirus, you can rest assured that security is a primary priority. Sticky Password is a free password organiser with a paid edition that provides additional cloud functions. Sticky Password Manager is a password manager that generates strong passwords, uses AES-256 encryption, and is very easy to use, especially on mobile devices.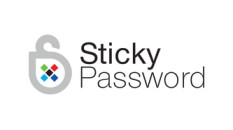 Extensions for Firefox, Chrome, Opera, and Internet Explorer are also available, but not for Edge. Sticky Password Manager Premium is a password manager that provides everything you'd expect, however it lacks sophisticated features like digital inheritance and password breach checks. Your credentials will never leave your home network if you use its secure no-cloud Wi-Fi sync.
Sticky Password Manager comes in two flavours: free and premium. The premium model, which costs $29.99, adds cloud synchronisation and backup. A lifetime licence is also available for $149.99.
8. RoboForm
RoboForm boasts that it is the best password manager in the world, and with good cause. They've introduced capability for saving an unlimited number of logins in the free version after a recent update. It also has features like application logins, safe note storing, multi-platform support, and emergency access. Password manager Roboform
Syncs across a variety of devices and browsers.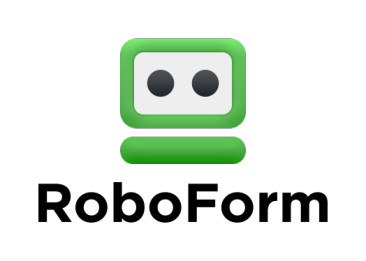 Weak and duplicate passwords are detected by Security Center. Includes secure sharing and digital inheritance. Filling out an online form in its entirety. Passwords for applications are managed.
RoboForm Password Manager Everywhere allows you to sync your passwords between devices, backup your data to the cloud, and acquire emergency access on your own. If you elect to purchase a premium licence, it will cost you $19.95 or $49.95 for a year.
Family subscriptions for up to five individuals are also available.
9. True Key
True Key Password Manager places a special emphasis on biometrics as a replacement for the master password, allowing you to sign in using your fingerprint or facial features rather than a keystroke password. The programme, like other top password managers, can detect when you're logging into a new account and will automatically generate a new password and save your information.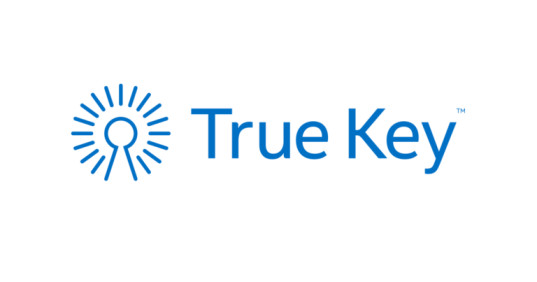 The real key password manager will also sign you out and reset your old master password for you, and you can customise the timeframes for both services to suit your needs. If you don't need to save more than 15 passwords, you can install True Key and use it for free.
After that, you'll have to pay $19.99 every year, which isn't awful. Sticky Password Premium is $29.99 per year, whereas Dashlane and LogMeOnce are both $39.99. Even LastPass has lately increased its annual fee to $24.
10. Zoho Vault
The Zoho Vault Password Manager is part of a broader package of commercial enterprise applications, although the company makes it available for personal use for free. Automatic password resetting for 50 prominent websites is one of Zoho Vault Password Manager's advanced capabilities, as is an emergency mode that gives the master administrator temporary access to all nonpersonal passwords.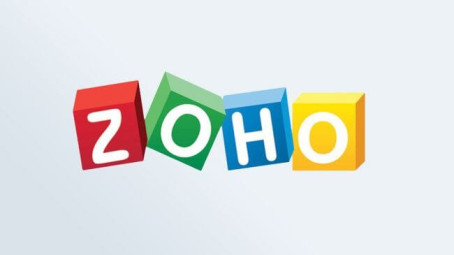 Password management Zoho Vault Consumer-friendly features like personal-data form filling and mass password changing aren't available, but all of the necessities are present and function properly.
The syncing will be handled by Zoho Vault utilising its own servers, and there is no charge to sync across all of your desktop, laptop, and mobile devices. Its password manager is available for free for personal use. Families can sign up for group plans that start at $12 per user per year.