The days of organisations storing crucial data on hard discs are long gone. File storage and sharing has never been easier than it is now, thanks to cloud storage applications like Dropbox. Because the software syncs everything and stores it on the cloud, you don't have to worry about your files becoming misplaced or lost. You can also share data with a few clicks and collaborate on a single file with several people.
With over 500 million users, Dropbox is the most popular cloud storage software on the planet. However, it only provides 2GB of free storage, limits you to three devices to sync, and lacks critical features like full-text search, shared link controls, and viewer history. If someone needs to save more than 2GB of data or use additional features, he must either upgrade to the premium version or look for alternatives.
And this reminds me that there are a slew of Dropbox competitors available, many of which offer superior security and functionality. If you have a lot of data to store and want features like data encryption, collaboration, and text search, you've come to the right place.
Check out these 4 Dropbox alternatives to make a well-informed decision:
1. Google Drive
The most popular Dropbox alternative is Google Drive. This cloud storage provider offers 15 GB of free storage and premium plans with up to 30 TB of storage. You may upload documents, sheets, slides, forms, drawings, and more to Google Drive. To view, edit, or comment on the document, you can create sharable links. The nicest aspect about Google Drive is that you can share your files with third-party apps like Trello, Slack, and Facebook.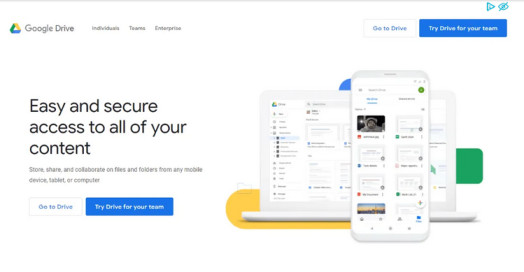 It also has speech-to-text features, which are useful for folks who write a lot. Furthermore, the 15 GB of storage is organised into three categories: emails, cloud storage, and Google Photos, making it simple to locate your information. Google Drive is one of the most popular Dropbox alternatives, thanks to its excellent search engine and extensive capabilities.
Major features of Google Drive:
Supports images, documents, drawings, sheets, photos and so on
Access Google Docs, Google Sheets, Google slides right from the app
Available in both web and mobile version for Windows, Mac OS, and Android
Syncs photos, contacts, emails, etc. automatically in android phones
Free unlimited backup for high-resolution pictures.
Google Drive has 5 paid plans:
100 GB at $1.99/month
200 GB at $2.99/month
2 TB at $9.99/month
10 TB at $99.99/month
20 TB at $199.99/month.
Bonus: You can invite up to 5 members and allocate them to space to store their data. Know more about how to migrate google drive to OneDrive.
2. Microsoft OneDrive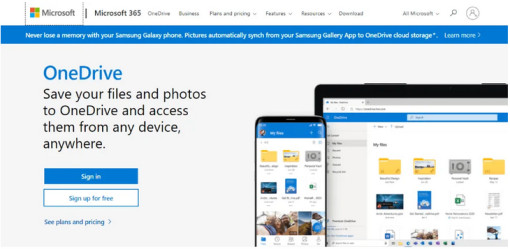 Microsoft OneDrive is included with the most recent version of Windows. If you use Windows 10, you'll almost certainly have this Dropbox alternative. You can access, edit, and share your files across all platforms with OneDrive. Other office software, such as Microsoft Word, Microsoft Excel, and Microsoft Outlook, can also be used to communicate and work together in real time. You can also make use of SharePoint.
More information about SharePoint Migration can be found here. Plus, there's more. Because the data are stored in the cloud, you won't lose them if you lose your smartphone.
Useful Features of OneDrive:
Any file on your computer automatically gets uploaded to the cloud
Search stored files through the browser
Download files even when you're offline
Search the text of the documents using search and discover feature
Share access to your data to others and control what are they doing with it
Automatically uploads photos and videos from connected devices
OneDrive offers 5 GB free storage and has two paid plans
50 GB at 1.99/month
1 TB — $6.99/month
3. Sync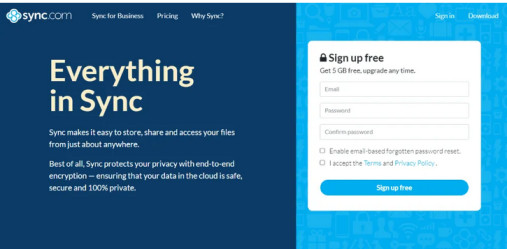 Sync, like OneDrive, provides 5GB of cloud storage. But it's the end-to-end encryption that sets this Dropbox rival distinct from other cloud sharing services. This feature assures that your information is safe, secure, and completely confidential (even investigating agencies are unable to view it). Sync is GDPR compliant and follows the regulations of the United States, the European Union, and Canada.
Best features of Sync:
100% private cloud storage with end-to-end encryption
All files are backed up synced automatically across all devices
You can share or send data to non-sync users
Available on web and mobile across windows, MAC OS, and Android.
Sync offers 5 GB free storage and has three paid plans
1 TB at $6/month
4 TB at $8/month
15TB at $15/month
4. Greenbox
Greenbox was created with the goal of establishing a highly productive green and paperless workplace, as the name suggests. This Dropbox alternative is a one-of-a-kind document management system that lets you save, track, retrieve, and manage documents all from one place.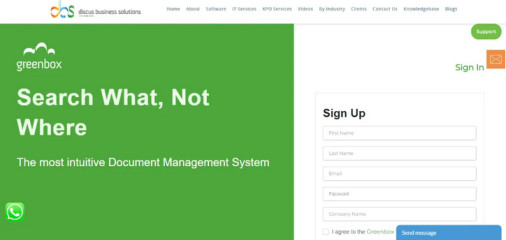 It digitises documents automatically, saving you the time and effort of manually managing them. Anyone with permission can access a file from anywhere, eliminating the need to connect to a single site. The technology ensures the entire safety and secrecy of the papers while also simplifying otherwise complex tasks.
Notable features of Greenbox:
Advanced Sharing
Security
Cloud Storage
Metadata
Powerful Search
Versioning
Notifications and Reminders
What's more? Greenbox is available across Android, macOS, and Windows.
Greenbox comes in 3 plans
Basic: 5 GB of data storage for $5 per month per user
Standard: 10 GB of data storage for $7 per month per user
Advanced: 50 GB of data storage for $9 per month per user
Greenbox is by far the most intuitive document management system in the list. You have all the features you can need to manage your work.
What is the best alternative to Dropbox?
Dropbox is a popular choice among individuals from all walks of life, but its restricted storage and capabilities don't do honour to the reason for using cloud storage in the first place. Along with storage, you should look at other aspects like security, privacy, productivity, and so on while looking for a Dropbox alternative.
As a result, here is a comprehensive list of four Dropbox alternatives. Try each one and let me know which one you found to be the most useful.