These days, drones are all the rage. They were once only used by the military (and had a poor rep), but they've now made their way into the consumer market. Professionals and enthusiastic amateurs alike are increasingly adding these flying cameras to their packing lists for travel.
The ultimate result, at least for those who know how to use them, is the kind of footage that used to be reserved for the big screen. Drones, whether you like them or not, appear to be here to stay. If you're ready to buy one, here are our current suggestions, as well as some considerations for using them on the road.
It's worth noting that we've created all of our suggestions with trip videography in mind. As a result, you won't find any that are too big and bulky to carry around or don't feature an integrated camera.
1. Best Drone Overall: DJI Mini 2
DJI is the industry leader in consumer drones, and for good reason: the company has been producing high-quality models for years. If you've ever enjoyed a vacation film that included drone footage, chances are it was shot using a DJI.
Late last year, the company launched the Mavic Mini 2, an improvement to a model that was already a favourite among new and mid-level drone pilots eager to shoot high-quality footage without the size, weight, or price tag that comes with DJI gear.
The Mini 2 is a small drone for a serious drone: at only 5.23.22.3 inches and under 8.8 ounces (249g), it fits comfortably into a jacket pocket. Flying drones is currently a regulated activity in many nations, as detailed below, but models under 250g are frequently subject to fewer restrictions.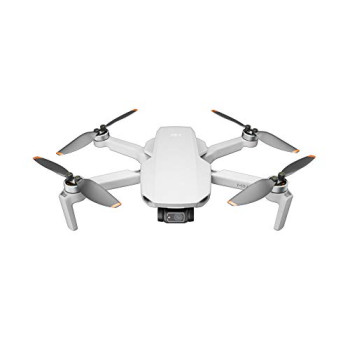 Despite its diminutive dimensions, the Mini 2 is far from a toy. You'll have up to a half-hour of flight time, which is more than anything else of comparable size and weight. It also flies better than most other small drones, and while severe winds will still be an issue, it's rated to withstand gusts of up to 24 miles per hour.
The drone has a six-mile range and an automatic "return home" feature if it loses signal. The video quality is good, with resolutions of up to 4k at 30 frames per second.
A built-in zoom is also available: 2x at higher resolutions, 4x at lesser resolutions. The three-axis gimbal keeps the camera steady even when the drone is moving, resulting in more viewable footage.
The camera's low-light performance is likewise impressive. Because there are no collision-avoidance devices, be especially cautious in congested locations. The drone is available in two versions: the standard drone and a 'Fly More' package that costs an extra $100. If you can, get the kit because the extra batteries, spare parts, and carry case are well worth the extra money.
Pros
Very small and light
Less-regulated in many countries
Impressive stabilization and video quality
Long flight time
Cons
No collision-avoidance sensors
Strong winds will ground the drone
2. Best Drone for Beginners: Ryze Tech Tello
The Ryze Tech Tello is an excellent pick if you're a complete beginner who wants to try flying a drone for the first time. This is a high-quality drone that's great for novices, designed by DJI, one of the industry's top names (and producer of two of our other top selections). While there are some lower-cost drones available, they are often toys created by a company you've never heard of.
The Ryze Tech Tello, on the other hand, is well-built, simple to operate and fly, and comes with a number of handy features that make it a fantastic choice for first-time drone owners. Despite its tiny weight of 80 grammes (2.8 oz), the drone's body can withstand a hard landing, which is important while learning how to fly a drone.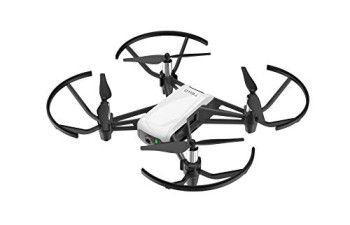 It includes quick-release propellers as well as propeller shields to safeguard it when you crash it into tree branches for the first time. The twin antenna technology helps provide a strong and reliable connection, and collision prevention is built in. You may launch the Tello just by tossing it softly into the air, and it will land on its own even if you lose connectivity at a critical point.
Electronic stabilisation is included into the 720p camera, and the drone produces surprisingly nice video as a result. On demand, you may also shoot 5MP still photographs. With a tap or swipe, you can make the drone bounce, flip, loop around you, and do a variety of other things. The flight time is listed by DJI at 13 minutes, which is longer than most of the competition.
However, as with most other drones under $100, you'll only be able to do it in the most ideal of circumstances. If you want to make the Tello do more, you (or the kids) can use the Scratch programming language's Lego-like interface to programme it. The Ryze Tech Tello is an easy choice as the best drone for beginners and one of the best affordable drones overall, given all it can accomplish and the fact that it is supported by one of the largest brands in the drone market.
Pros
Well-known manufacturer, unusual at this price
Very lightweight
Easy to fly
Can be programmed to do more
Cons
Fairly short flight time
No FHD or 4K video recording
3. Best Value Drone: Potensic D68
Are you looking for a higher-quality drone that is yet beginner-friendly? Then the Potensic D68 is the right pick for you: a reliable option with great features at a reasonable price. When the battery runs out or the connection with the controller is lost, the D80 will automatically return "home."
One-touch takeoff and landing are available, and the app includes a number of useful shooting choices for better footage. You can programme the drone to fly in a circle around a preset point or follow the controller or a pre-drawn path in the app. You can also set a limit on where it can fly to prevent it from flying out of range or into restricted airspace by accident.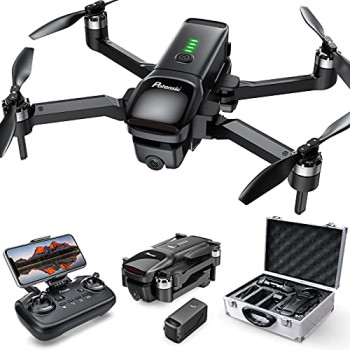 The camera shoots photos in 4K resolution and video in 2K, and it can tilt up to 90 degrees to provide several points of view with smooth, lag-free image transmission back to the app over 5Ghz Wi-Fi. Your phone is mounted to the controller, allowing you to watch everything that is going on. With a battery life of roughly 25 minutes, it outperforms many in this price bracket.
The drone can travel up to 25 miles per hour (40 kilometres per hour) and is quite agile, so there's plenty of room for taking those ideal images. The D68 comes with a sturdy case that is great for storing the drone and accessories while in travel and preventing damage. You also get a number of extra propellers in the box, which will come in handy if you damage anything while learning to fly.
Pros
Easy to operate and launch
Good value for money
Easy to fly
Real-time viewing from your phone
Cons
No stabilization assistance means footage can be shaky
No 4K video
4. Best for Video Quality: DJI Air 2S
DJI's most recent model, which was released in April, is also its most stunning. While we still favour the Mini 2 for travel due to its small size and lack of limitations, the Air 2S's new capabilities make it a close call if you want the finest video quality. The Air 2S is a tiny but notable advance over the Air 2, now capable of rock-steady 5.4K footage at 30fps (or 4K at 60fps) thanks to its three-gimbal stabilisation technology.
The collision detection system has also been upgraded, making flying even safer, and the maximum range has been raised from 10 kilometres (6.2 miles) to 12 kilometres (6.2 miles) (7.5 miles). Sensors on the unit's base also aid in ensuring a safe landing. When the Air 2S loses connectivity or runs out of battery, it will autonomously return "home" and reroute itself around obstructions, even in congested areas.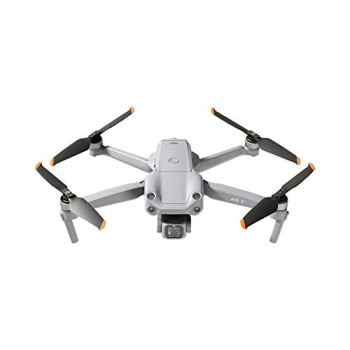 Airsense, which uses signals from commercial aeroplanes to display their location on an on-screen map, is also available on North American models. You have a lot of control options, including some automated settings like object tracking that take a lot of the work out of getting professional-looking footage. Still shooters haven't been forgotten, with HDR, low-light capture, and RAW shooting all available.
Despite being substantially larger than the Mini 2, it is far from a massive drone, especially considering what it can achieve. It's smaller and lighter than anything with equivalent characteristics, weighing 21 ounces (595g) and measuring 7.1 x 3.8 x 3.0 inches when folded.
The Air 2S, like the Mini 2, is available in two versions: the base drone and a Fly More kit that includes a carry bag, extra batteries and propeller guards, neutral density filters, and other goodies. Again, the Fly More package is the way to go if you have the cash.
Pros
Shoots 5K/30fps and 4K/60fps video
Wide range of features for both still and video
Lengthy range and battery life
Impressive footage with three-axis stabilization
Cons
You need to pay for quality
Controller doesn't have its own screen
What to Know Before Traveling With a Drone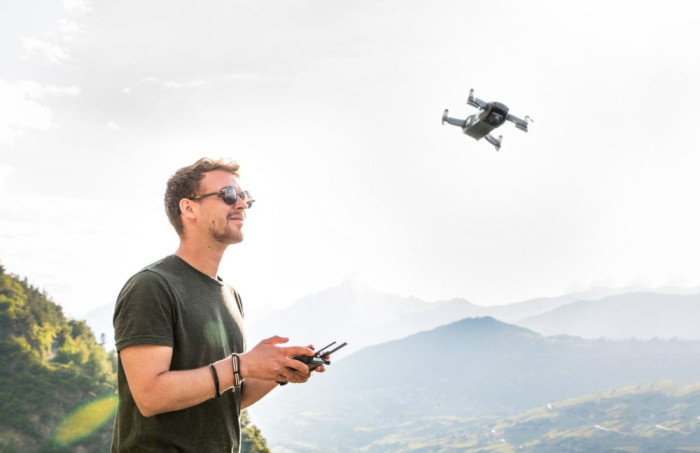 So you've decided to join the ranks of drone owners and want to bring one with you on your next trip. It seems like unpacking it, releasing it loose, and shooting incredible footage should be straightforward, right? Not so fast, my friend. Drones are becoming more restricted, with restrictions on where they can be used, whether they require a permission to fly, and even whether they are allowed at all.
If you break the regulations, you may face fines and/or confiscation. Drones and/or the persons who fly them now require certification in the United States and the United Kingdom, and Australia is considering doing the same. Only drones weighing less than 55 pounds (25 kilogrammes) are allowed in Colombia.
Portugal, on the other hand, permits drone flights only during daylight hours and never over crowds of more than 12 people. Drones are not allowed to fly within 3.1 miles (5 kilometres) of any airport in Singapore. Drones are allowed to fly freely in Argentina if they are registered and a charge is paid before entering the nation.
Other countries, such as India, Madagascar, and Paraguay, need you to seek authorization from the appropriate authorities. Drones are not permitted in certain countries or territories, such as Antarctica and Vatican City. These restrictions are only in place for recreational purposes.
Drones used for commercial purposes nearly always require registration before entering the nation. All of the above is merely an example, and rules are constantly changing. Check out Anil Polat's fantastic app (iOS and Android) for a more comprehensive, constantly updated list of drone regulations.