You may be aware that the YouTube mobile app includes a video download feature. You can save YouTube videos to your computer and watch them later. The famous YouTube app feature appears to have made its way to the website's desktop edition.
The feature is still being tested, but it is currently available to YouTube Premium subscribers. It's also only available for a short period. If the download button is well-received on the desktop version, it may be expanded into a full-fledged feature.
According to Android Police, the feature is now only available in two countries: France and India. According to one source from The Verge, the experimental functionality is also available in the United States, but not on every Premium account.
In addition, YouTube issued a statement stating that the feature is only available on Chrome, Edge, and Opera browsers. To find the new feature, you'll need to utilise one of these three web browsers.
Steps to Download YouTube Videos On PC
So, if you're interested in trying out YouTube Premium's new download feature, follow the simple steps outlined below. So, let's get this party started.
Step 1: First, log in to your YouTube Premium account using your preferred web browser.
Step 2: In your URL bar, type in 'YouTube.com/new' and press Enter.
This will take you to YouTube Lab's home page.
Step 3: Scroll down to the 'Download Videos from Your Browser' section on the YouTube Lab website. Then, select the 'Try it Out' option.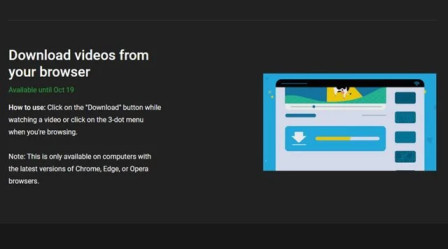 Step 4: To download videos, select the 'Download' option from the three dots adjacent to the video thumbnail. Alternatively, open the video and look for the download icon next to it.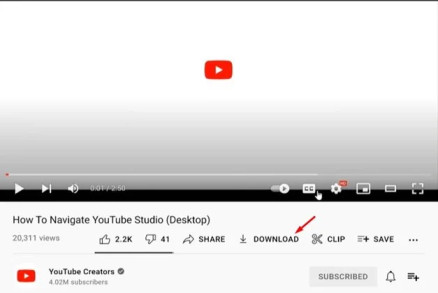 Step 5: A pop-up notification reflecting the download progress will appear.
Step 6: Go to YouTube.com/feed/downloads to access your downloaded videos.
Alternatively, you can select the 'Downloads' option by clicking on the three horizontal lines.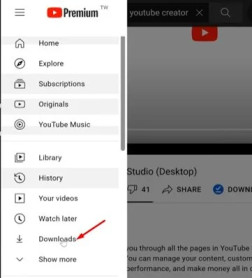 That concludes our discussion. You've completed your task. This is how you can try out YouTube Premium's new download video feature. So, this tutorial will show you how to save YouTube videos on your computer or laptop.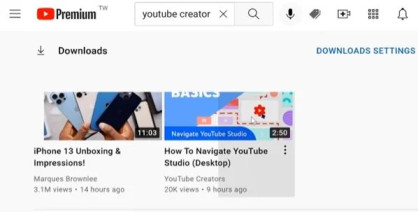 I hope you found this material useful! Please pass it on to your friends as well. If you have any questions, please leave them in the comments section below.