Let's face it: Android is the most popular smartphone operating system right now. Android has more features and customization choices than any other smartphone operating system. The most recent version of Android allows you to display internet speed in the Status bar.
By default, the Status bar displays network connections, WiFi signals, and battery percentage. What if you wanted to check the CPU frequency on your Android in real time? You'd have to install multiple third-party apps in that instance. So, if you're seeking for a solution to display the CPU frequency in the Android Status bar, this is the post for you.
2 Methods to Show the CPU Frequency in Android Status bar
On this article, we'll show you how to display the CPU frequency in the Android status bar step by step. Let's get this party started.
1. Using Cpu Float
Cpu Float is one of the most useful Android apps for displaying the CPU temperature in the status bar. Cpu Float is a floating software that monitors numerous vital bits of system information, as the name suggests. Here's how to get started with the app.
1. To begin, download and install Cpu Float on your Android phone. The Google Play Store is where you can get the app.

2. Then, from your Android app drawer, open the app and provide all of the necessary permissions.
3. You will now see the app's primary interface. To enable the option 'Status Bar,' first touch on Preferences and then on the option 'Status Bar.'
4. Enable the 'CPU' and 'CPU Temperature' options in the Monitor section.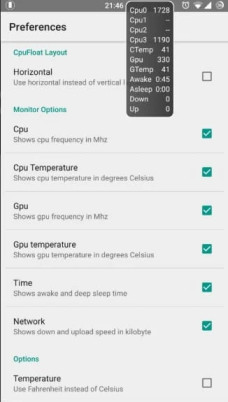 5. Now, click the home button on your Android, and the CPU frequency will appear in the Status Bar.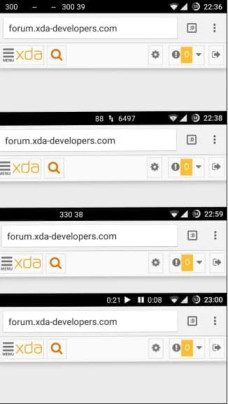 That's it; you're finished! This is how you can use Cpu Float to display CPU frequency on your Android's Status bar.
2. Using TinyCore
TinyCore is another top system monitoring app on the list that adds a CPU or RAM indicator to your Status-bar, making it a little more useful. The programme works on both rooted and non-rooted Android smartphones, which is a huge plus.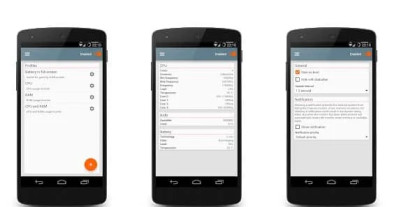 You can easily show the CPU usage percent, CPU frequency, RAM Usage, Battery level on your Android's status bar with this app.
This tutorial will show you how to display CPU Frequency in the Android Status Bar. I hope you found this material useful! Please pass it on to your friends as well. If you have any questions, please leave them in the comments section below.