What are Dreamweaver Alternatives for Web Designers?
You might consider utilizing Adobe Dreamweaver to construct a website if you wish to. The program undoubtedly has a lot to offer, and if you're a beginner, the WYSIWYG editor makes everything simple. You can also use this directly if you are familiar with HTML and CSS.
Many website designers would vouch for Dreamweaver and say they wouldn't use anything else. Because software allows you to do so much, they claim that Dreamweaver is the "industry standard" for web design. Effective website management is possible, and powerful debugging tools are available for programmers.
However, Dreamweaver has a few drawbacks. Cost is first on the list. You will have a difficult time obtaining the program for less than $300 and more. Dreamweaver cannot be used on a tablet or a smartphone.
Website design software like Dreamweaver makes it easy to develop, publish, and manage websites. Any web server will accept a website made with Dreamweaver. Additionally, it provides pre-made themes and layouts for creating websites. However, Dreamweaver has some drawbacks, including a complex user interface and general automatic coding choices.
What are the main features of Dreamweaver?
Dreamweaver supports multiple web and programming languages including HTML, JSP, Cascading Style Sheets (CSS), Active Server Pages (ASP), PHP, Extensible Markup language (XML), and many more. Dreamweaver is working on both types of operating
Pros:
Ease and efficiency of use. This software has not only been designed with advanced level users in mind but also for beginners
The ability to create consistent looking web pages
Managing and updating websites effectively
Easy to upload using FTP
Customizable software
Cons:
Adobe Dreamweaver isn't browser-based
It takes time to learn the interface
What you see isn't what you always get
Your automatic coding options are non-specific
Global styling can become a major headache
All of the many, many paragraphs in your code
List of Top 10 Dreamweaver Alternatives for Web Designers:
Here is a compiled list of the best programs that can take the place of Dreamweaver. Both open-source (free) and proprietary (paid) applications are included in the list. These problems made me want to see what other options there were for site design. After all, not everyone requires Dreamweaver's full range of features. So after looking at the alternatives, I am now going to give you my list of the top 10 Dreamweaver substitutes.
1. Expression Web 4.0 from Microsoft: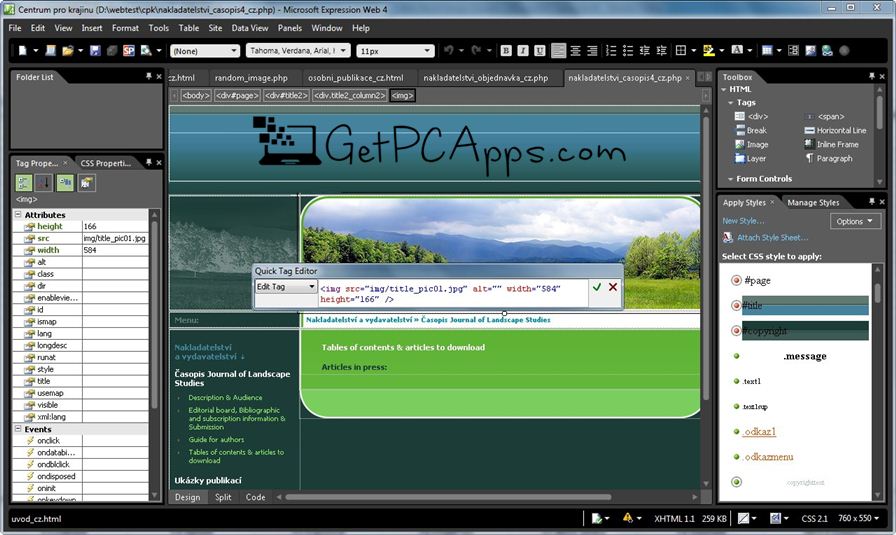 While looking at the top Dreamweaver alternatives, we anticipate that we must not overlook this Microsoft employee. Expression Web 4.0 is a Windows-only program that makes it simple to create web pages using the direct code editor. The utility maintains the functionality while having almost the same user interface as Dreamweaver.
Because Dreamweaver is a free program to create websites, even though Microsoft does not provide technical assistance for it, you may use their well-organized tutorials to learn more about the product. However, the tool lacks support for SVG and XForms, and it may be difficult for CSS & AJAX beginners to use because it lacks any drawing tools or wizards.
2. Aptana: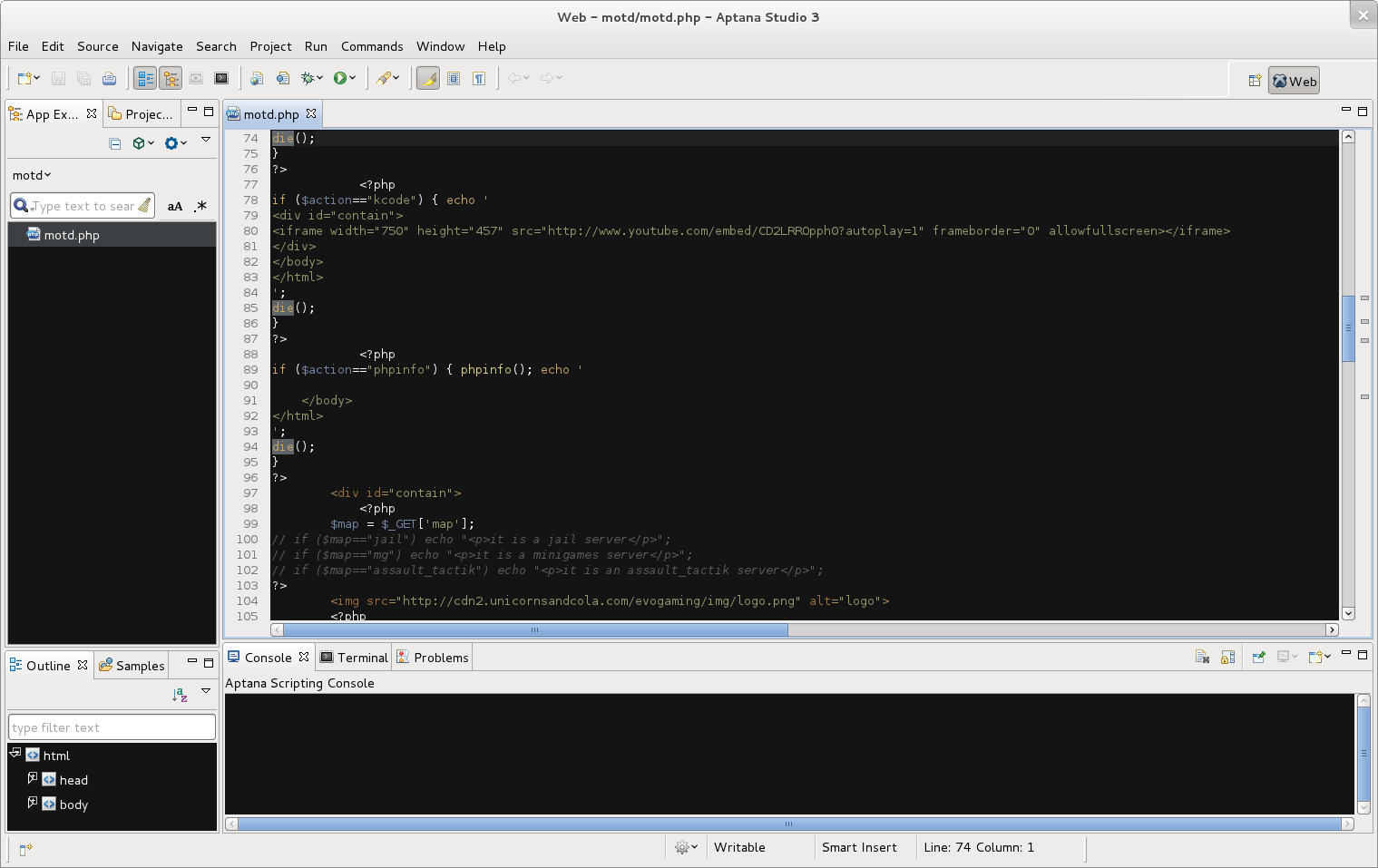 Okay, this is the first of my free Dreamweaver substitutes for those of you who enjoy writing code to build websites. You will be glad to know that Aptana supports popular web development languages like Ruby on Rails and can be used on your Windows, Mac, or Linux computer. Additionally, you may create iOS applications.
Since Aptana lacks WYSIWYG capability, you must be comfortable with web programming to use it. Even the spell-check feature is missing, and Xpath, RSS, and atom are not supported.
There is a debugging feature if you are adding JavaScript or PHP code, however, it is inferior to Dreamweaver because there is no object recognition. Internet Explorer has a preview feature for Windows users, but Mac and Linux users cannot utilize it.
3. Coffeecup: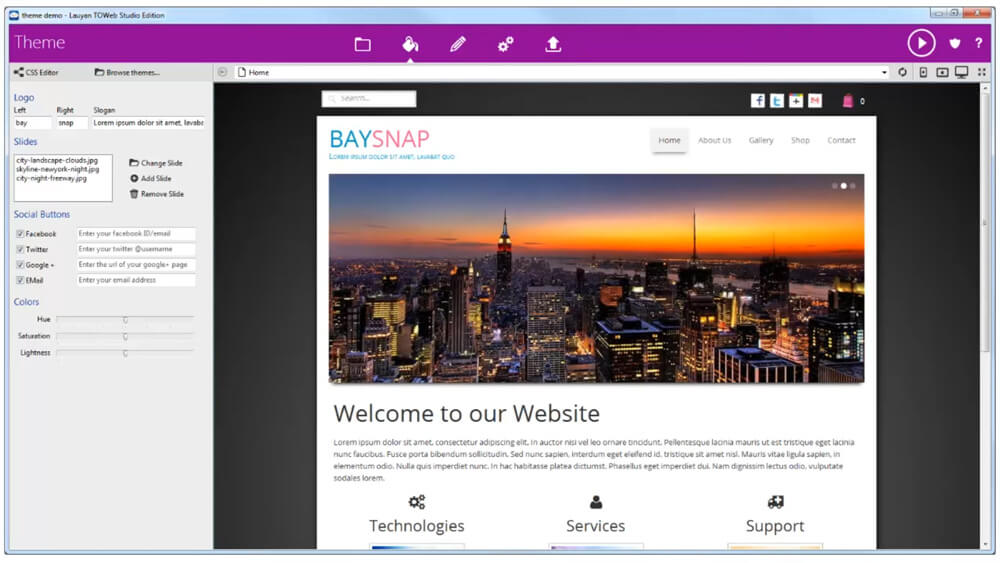 The Coffee Cup HTML Editor is a good Dreamweaver substitute if you are a coding fanatic and want to write code directly to develop fantastic websites. It works with PHP, HTML5, CSS3, and XHTML. However, it does not support MathML, Java, XForms, or Xpath. Only Windows computers will be able to operate the Coffee Cup HTML editor.
A code auto-completion feature that works well and is comparable to Dreamweaver is available. You will be given auto-suggest tags. There are three edit choices available in the Coffee Cup HTML Editor: visual, code, and preview.
The Coffee Cup HTML Editor has been around for a while, and I found using it to be quite simple. I was able to test this out with the application because I have some experience with website programming. It provides a lot for a reasonable cost and is a decent substitute for Dreamweaver.
4. BlueGriffon:
The rendering engine created for Mozilla Firefox, Gecko, powers BlueGriffon, an open-source WYSIWYG editor. The only NVU derivative still being actively developed that supports HTML5 and contemporary CSS elements is BlueGriffon, one of a few versions of the now-discontinued HTML editor NVU. BlueGriffon is the program you need if you want to write as little actual HTML as you can. There is even a dual view option so you can see the code underneath your design in case you want to alter it or just learn from it. It is a true drag-and-drop WYSIWYG website creator.
It additionally supports the EPUB ebook format, allowing you to offer your readers a download of your content so they can take it with them instead of only publishing it online. A version of BlueGriffon that is licensed under the MPL, GPL, and LGPL is accessible for Linux, Windows, and Mac.
5. WordPress: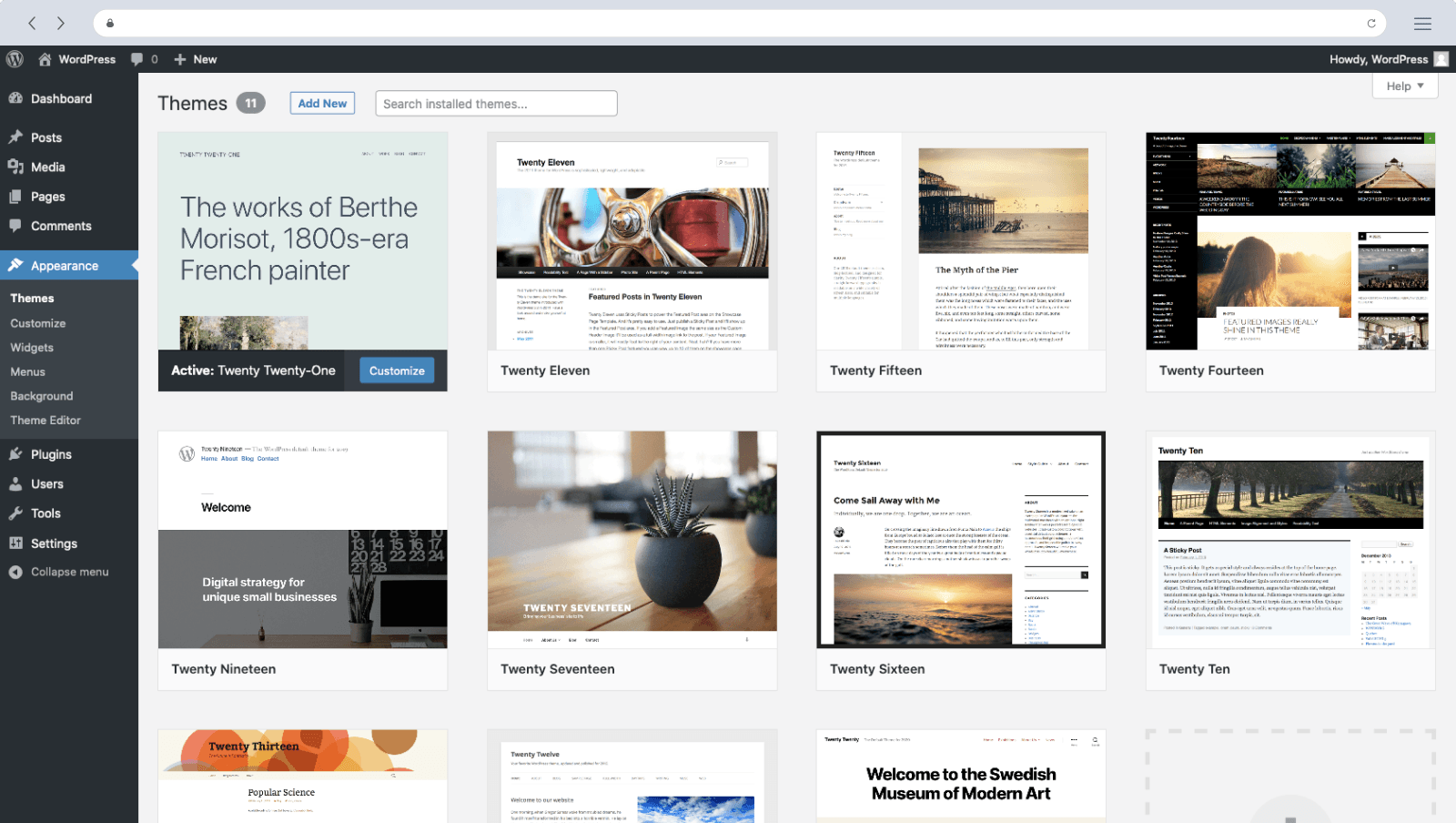 The page layout interface on the free and open-source blogging and content management system WordPress is both organized and flexible. It enables you to write blog posts and pages with just the right amount of limitations to guarantee that your work renders properly in all browsers and just the right amount of flexibility to let your creativity flourish.
With WordPress, you can select the level of sophistication you want at each stage. Using their well-known 5-minute install method, you can self-host it, or you can purchase hosting through WordPress.com. To construct pages, you may either utilize the drag-and-drop page builder or manually hack HTML and PHP. You have the option of selecting a contributed theme or designing and making your own. Anyone looking to manage a website will find it to be a useful resource.
6. Webflow: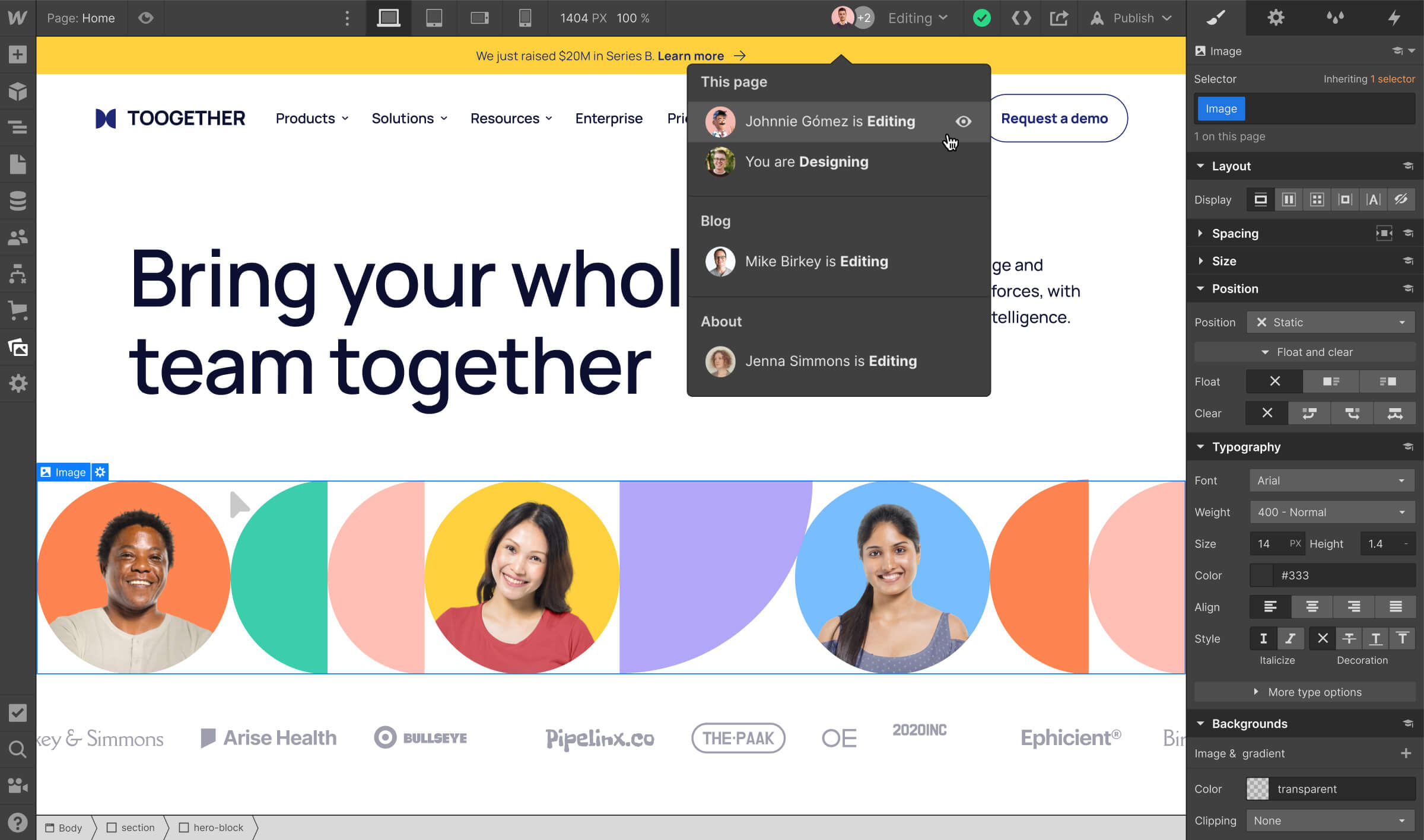 Although Webflow has additional layers of sophistication, it nevertheless delivers the general usability of a WYSIWYG online website builder. It integrates a wide range of capabilities, including a content management system (CMS), forms and data, SEO tools, team collaboration tools, and certain e-commerce features for online stores and payments. You can use the limited free trial version of Webflow's hosting service as long as you only host with Webflow. Webflow also offers its web hosting service.
There is a sizable, diverse selection of free templates to choose from when building your new website, and there are even more available for purchase. These themes are designed to work with a variety of websites, including blogs, portfolios, and e-commerce sites.
You can drag and drop boxes containing the page's design components, content, and even interactive/animated effects—which often call for JavaScript—within Webflow's Site Designer interface. Unlike most other simple site builders, Webflow gives you more extensive customization choices for these elements, allowing you to precisely control everything from fonts and colors to border thicknesses and spacing. Since everything adheres to HTML and CSS guidelines, previous coding expertise is preferred. As a result, Webflow generates code that is remarkably clear and clutter-free compared to other "code-free" builders.
7. Mobirise: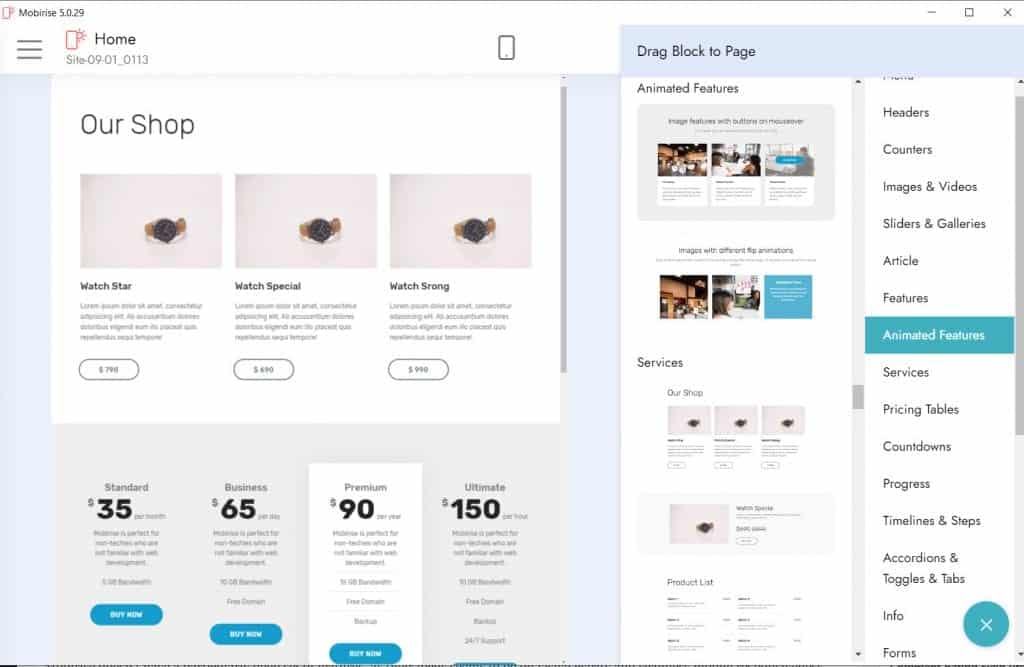 Mobirise occupies a relatively unique position as an offline tool with equivalent features among the many web-based, DIY website builders available today. Anyone may drag and drop their way to a neat, contemporary website thanks to its user-friendly, block-based WYSIWYG interface. Bootstrap 5 mobile-first templates guarantee that websites are innately responsive and look excellent on all devices.
Mobirise can be downloaded for free on Windows and Mac, however, most themes, extensions, and content blocks come at a cost. This contains a Code Editor plugin that enables you to change any block's HTML/CSS or add your unique HTML blocks, which may be useful if you want more freedom and control. When you're done, you may either save it to your local drive and upload it to a hosting service later, or you can publish it immediately to an FTP site or GitHub.
8. Aloha Editor: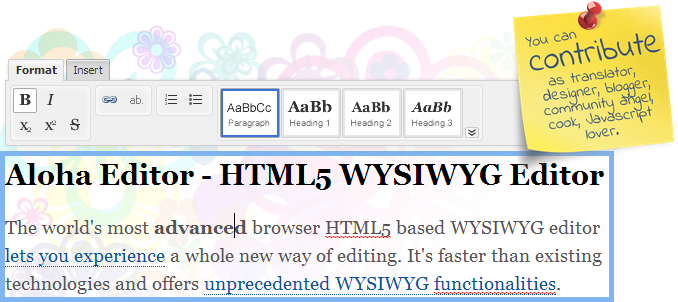 Another alternative to Dreamweaver that offers WYSIWYG editing support is Aloha. The program supports the majority of widely used web browsers, including Google Chrome, Mozilla Firefox, IE, and others, which is reasonable given that you are creating a website with HTML5 and CSS3. The editor has a fantastic user interface that makes editing web pages simple. Aloha's direct code editing is quite impressive because it allows you to edit the page just like you would in a web browser. After all, specialized support for HTML5 is unquestionably fantastic.
9. Bluefish Editor: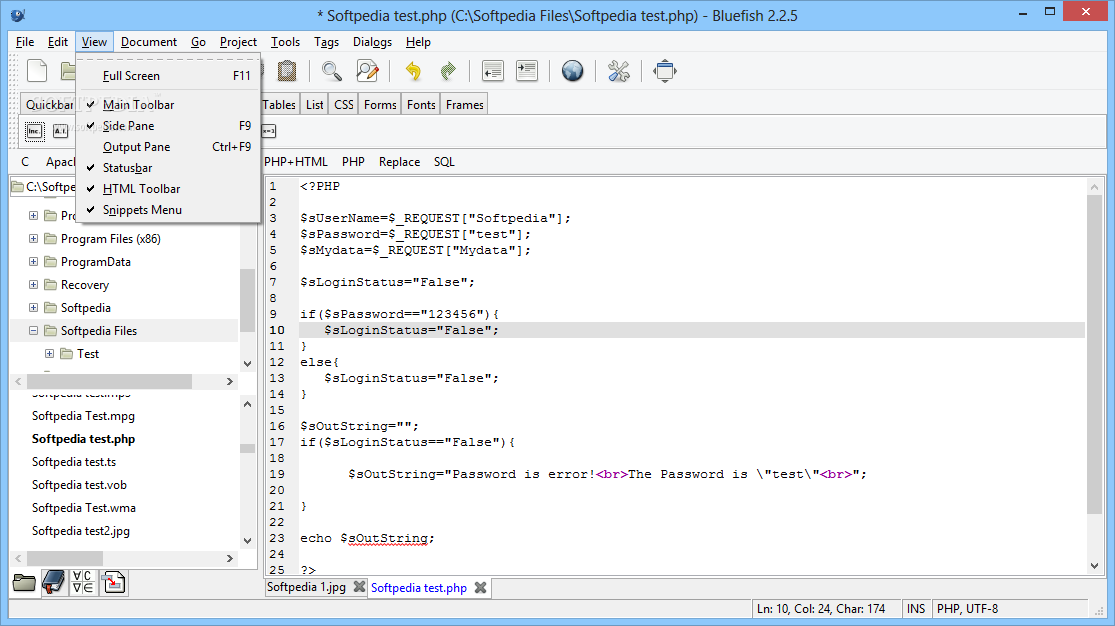 Bluefish is another free and open-source application for quickly creating web pages. This superb program may be used on Windows, Mac, or Linux-powered computers, and it will function properly on any of them! While the tool's WYSIWYG editing capabilities are not available, other features like support for Google Go, Ruby, and other programming languages, FTP support, a spell checker, sneak look, and other features are certainly commendable. Bluefish Editor is a desirable replacement for Adobe Dreamweaver even when it can't satisfy all of your nerdy coding needs, especially when taking its user-friendly UI into account. Examine a VMware alternative as well.
10. Amaya Editor: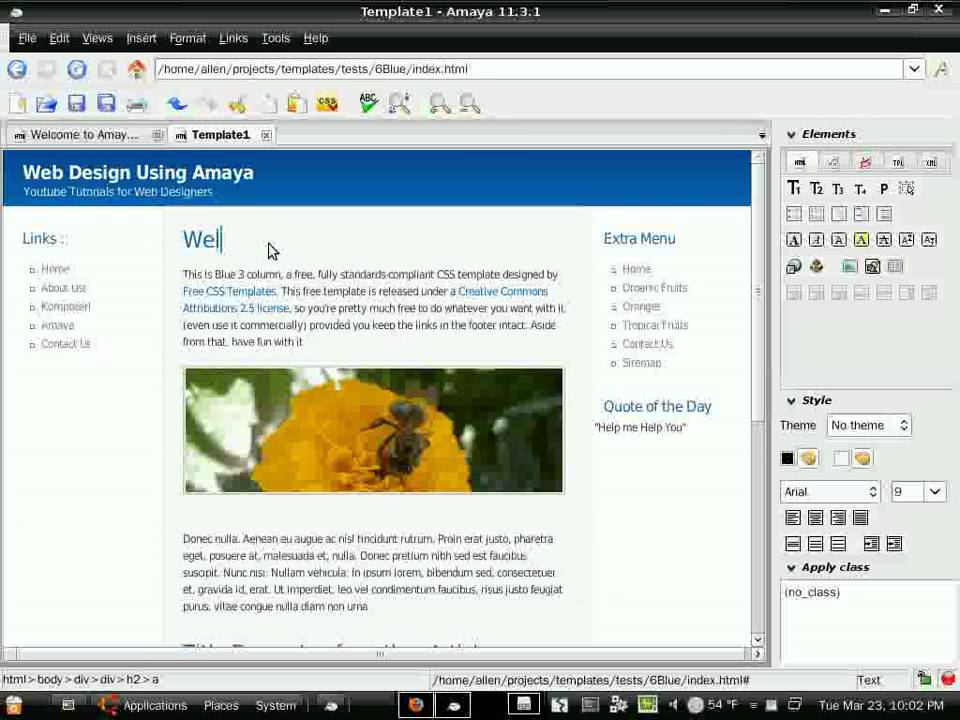 One of the best Dreamweaver alternatives is Amaya, which offers support for both Windows and Linux. Amaya provides capabilities for direct code editing, live page previews, spell checking, etc. as one fully open-sourced application.
However, if you want to take advantage of all the advantages of Amaya, it lacks support for several technologies like Java, JS, frame support, RSS, etc. in addition to the requirement of a high-resolution display. Additionally, it lacks FTP support and may not have as clear an interface as Dreamweaver. Overall, though, Amaya is a more economical alternative to the mentioned Adobe application because it is an open-source product.
Conclusion:
Software for creating websites called Adobe Dreamweaver once enjoyed enormous popularity. However, technology advances quickly. Some brand-new website builders appear with more sophisticated features and increased freedom.
They provide modern templates, design tools, and a variety of customization options that Dreamweaver just does not offer. Is it truly worth that much money? is the key query here. Not. When selecting a platform, you should pick a tool that complements your technical expertise and project objectives.