A letterhead plays an important role in conveying to your customers who you are and what you do. So, it is essential that your company's logo, together with its other elements should be clearly visible on all your printed materials including your letterheads.
If you're thinking that a letterhead template is a trivial matter, you're wrong. You need to have a letterhead that reflects the personality of your company. A good letterhead design will do this for you with ease and it can also communicate a number of important messages about your business at the same time.
For example, if your logo is simple or monochromatic, your letterheads should not be the same. It would look boring and professional at the same time. This is because you'll need to make sure that your letterhead matches with everything else in your business, including your website design if you have one.
Having said all that, here are a few things to consider for your letterhead.

Source: Venngage
Colors, Paper, and Ink
You need to spend some time thinking about your business letterhead template so that you can choose the right paper color for it. But, don't just think about this alone because different paper colors work better with some logos than others. For instance, yellow not only complements bright red well but stands out as well too. However, using dark blue or purple paper with a yellow logo is not going to work well because these colors will blend in and therefore the entire design will appear a bit faded.
Designing a letterhead can be a daunting task since you'll need to make several decisions about it. But if you know the elements that should be present on your letterhead design, you can make them easier to choose from.
In addition, knowing the basic information about paper and ink which will be used for printing your letterhead is also a big help when designing it. But if you don't know much about this, then you should consult or hire an expert letterhead designer who understands these things.
If you need letterhead templates for all sorts of papers and inks, check out Venngage.
Letterhead Size
A company letterhead template is normally 8.5″ x 11″. However, you can have your logo or design on a number of other paper sizes as well e.g. A4 size which is the norm in some countries outside North America. But whatever you do, don't go for any unusual shapes or sizes that are different from what's considered standard.
Then there are times that you may want to print some old-fashioned letterheads and use them in an offline setting too e.g. in a meeting with a customer or when sending out a printed brochure to your existing customers. In such cases, it's best if you have letterheads that are the same size as the paper on which they will be printed e.g. A4 paper size because it will enable you to print these letterheads easily and conveniently using a standard printer.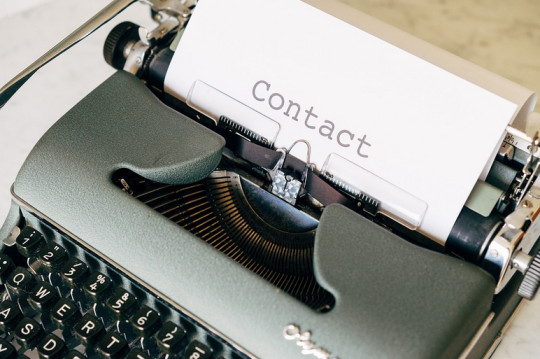 Source: viarami/Pixabay
Logo And Contact Info
Another important consideration is your logo. It should be clear, visible, and good enough so that customers will easily recognize it. You can either use clip art or royalty-free vectors on your printed materials including your letterheads.
However, using the same logo design on all your letterheads, business cards, and other printed materials is not a good idea since you'll look very dull. But if your logo is outstanding, then using it everywhere will be a plus for you since customers will easily recognize your brand.
In addition, the next thing that you need to include in your professional letterhead template is your company's contact information. This includes your company name, logo, contact telephone number, or email address. You'll also need to include your website URL if you have one.
Other Things To Include
If you are thinking of hiring an expert letterheads designer, they will guide you through the entire process. On the other hand, if you're designing your own letterhead, then these are additional elements that you should include:
A tagline or slogan – adding a tagline or slogan on your letterhead design will help you stand out among your competitors. A tagline or slogan is like an advertisement for your company, so make it count.
Your letterheads' content – must include the date, recipient's name, and designation, as well as the main message of the letter to be sent out. Also, make sure to have a subject line so that your reader will easily understand what the letter is about from the information you provide on the letterhead.
However, you need to avoid putting in your letterhead design anything related to marketing or advertising, especially if it's from a free letterhead template design. This is because your customers don't care about it and they won't appreciate getting any promotional materials from you at all.
In Summary
These are just some of the things that you need to consider when designing an official letterhead template for your company. Remember that you need to put a lot of thought into this if you want your customers to appreciate it and remember you as a professional business person.