What are Shared Inbox Tools?
An email mailbox with a shared alias, such as support@ or info@, is one that several people can access. These inboxes are typically administered by a team rather than being owned by a single individual. For instance, the entire customer service staff will have access to support@ and be in charge of ensuring sure such emails are quickly responded to.
Teams can work together in a collaborative environment to respond to emails using shared inbox software. For easier management, shared inboxes can also combine many email accounts into a single inbox. Businesses frequently have a primary email address for questions or customer support that various employees can view but cannot jointly respond to. Shared inbox solutions address this issue by integrating emails into a location where teams can collaborate on responding to external inquiries while also providing the advantages of crowdsourcing information and in-app communication. They also offer resources for creating tasks and workflows based on email queries.
To check and respond to incoming emails and manage customer dialogues, many people utilize a shared email inbox. They can be used for customer service, scheduling and viewing work shifts or vacations for your teams, and creating a shared calendar.
A shared inbox tool does not have its user ID and password, in contrast to conventional business email. You need admin authorization to access them, therefore you can't log into them directly. These options include "Full Access" and "Send As," among others. You can login to your private email and view the team inbox from there once you have access. Additionally, access may differ between program vendors.
Why Shared Inbox Software Is Necessary?
When there are few people involved, managing an email is very simple, but as your company grows, the likelihood of misunderstandings rises. Have you ever forgotten to respond to an email till days later?
Given this, one of the major problems for customer support personnel is inbox confusion. It results in issues including lost emails, missed chats, duplicate responses, and emailing the incorrect recipients. Your entire customer support operation is in danger when multiple individuals work on a shared inbox because mistakes are too simple to make. An answer that helps teams collaborate efficiently and makes all the information accessible in one place is a customer service collaborative email inbox.
Features of Shared Inbox Tools:
Assigning & resolving emails
Private email notes
Collision detection
Automated rules
Round Robin functionality
SLA reminders
Canned responses
Insights & analytics
List of Top 13 Best Shared Inbox Tools:
Let's examine the best-shared inbox programs now dominating the market. Let's begin.
1. Freshdesk: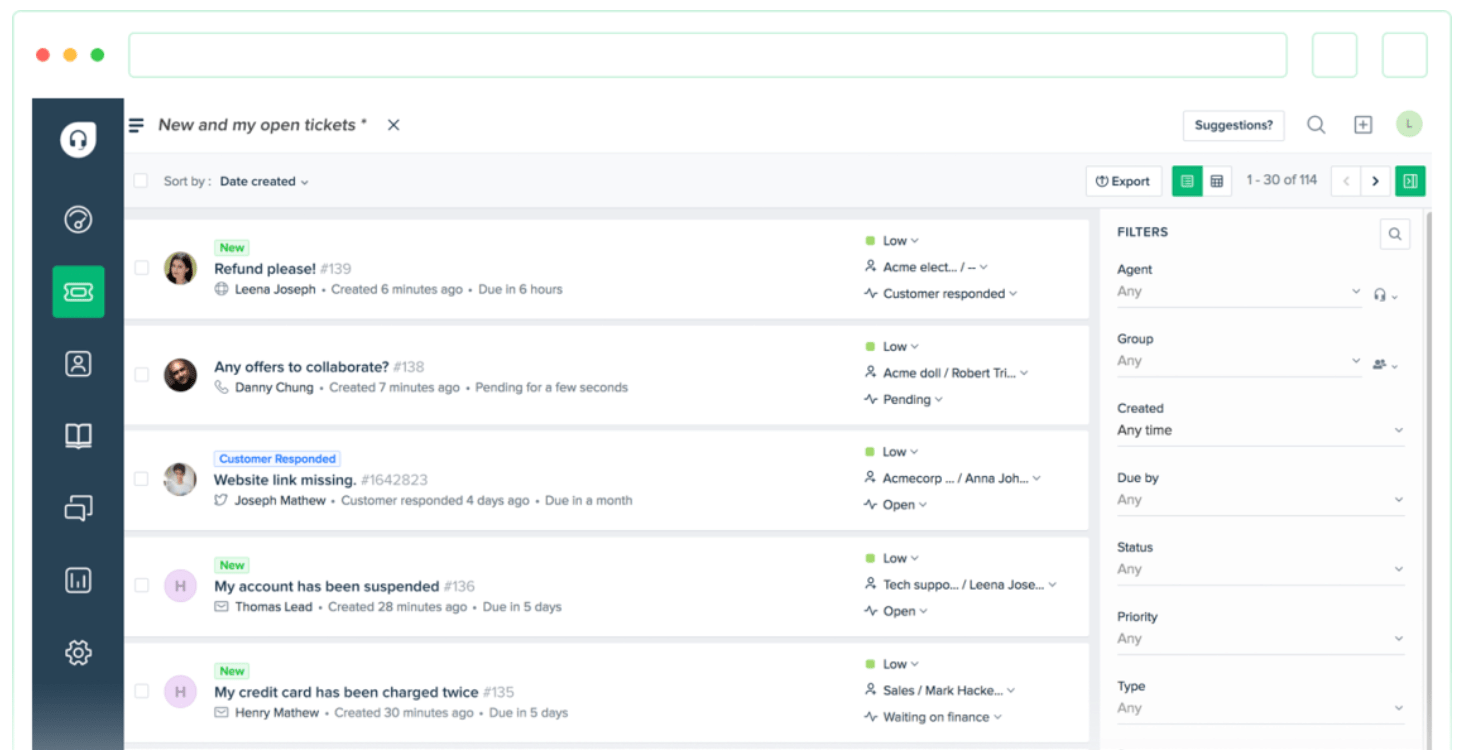 One of the top team email management tools is Freshdesk, which has a tonne of great features, including the ability to automatically convert incoming emails into tickets that can be prioritized, labeled, and precisely allocated. Internal cooperation is available, and the streamlining features allow you to reduce the number of responses that your agents send.
In addition to providing agent collision detection, Freshdesk also provides app connections to expand the functionality of your shared inboxes and help desk solutions.
Your agents will have everything they need from Freshdesk to provide first-rate customer service. Users can combine their preferred business apps with Freshdesk for a comprehensive support experience, including CRM, payment options, bug-tracking software, etc.
2. HubSpot's: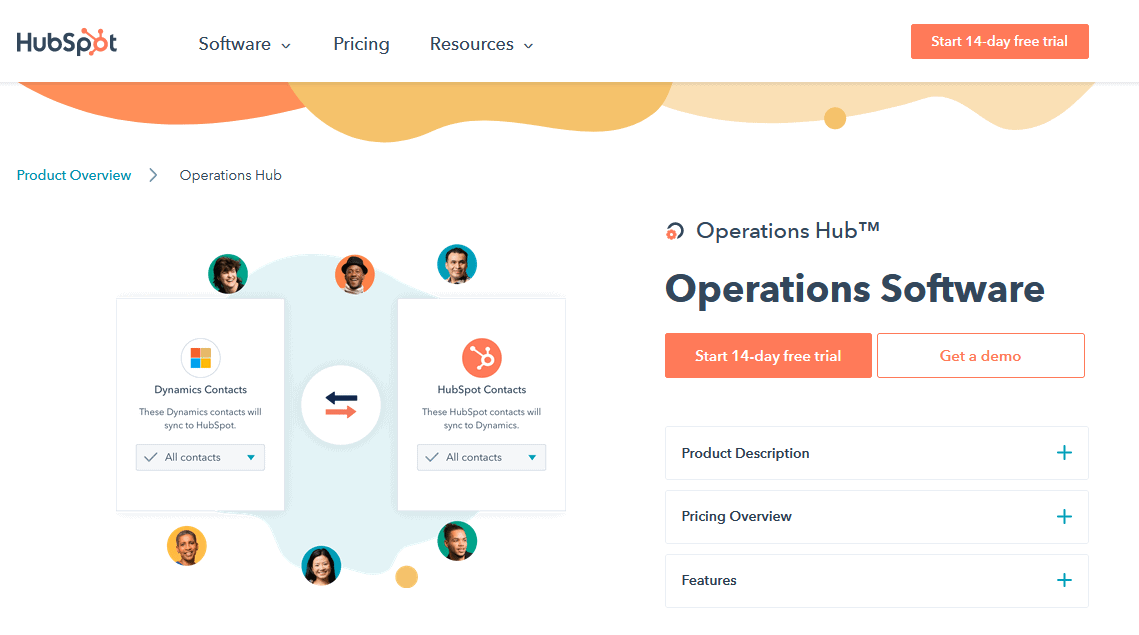 The top CRM app available today is HubSpot. You can use the function of the discussion, which gives you the option to link your team's email aliases to a shared inbox, once you sign up for this free CRM. Your sales, marketing, and customer care teams will be able to access, manage, and respond to any discussions by connecting your email aliases to the shared inbox.
Having all the information you require on hand is essential to providing excellent customer service. Your team will have fast access to contact information thanks to team email's integration with HubSpot's free CRM and be able to create efficient, personalized responses.
Without ever leaving your inbox, HubSpot also offers free productivity tools that let you swiftly respond to client inquiries using documents, scripted responses, and templated responses.
Users can quickly set up routing rules to distribute emails evenly among all team members or to select team members. Applying filters makes it simpler to navigate discussions and discover the ones you're looking for.
3. Acquire: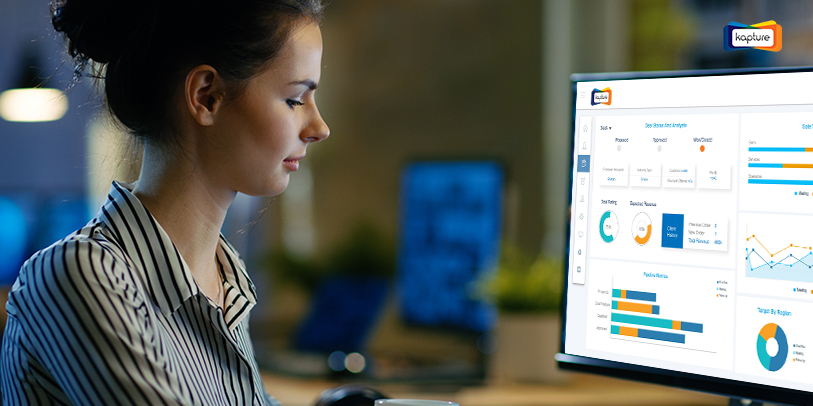 The customer engagement software Acquire contains a variety of solutions to improve customer engagement and experience. As the name implies, Acquire's Unified Inbox is a platform that streamlines all client interactions across all touchpoints. With this application, you may receive and reply to messages in addition to collecting and tracking all user interactions in one location.
This shared inbox is a clever method to keep track of all your contacts with customers. Through a single unified dashboard, agents may send and receive customer support emails, live chat messages, social media communications, VoIP, SMS texts, and more.
4. Hiver: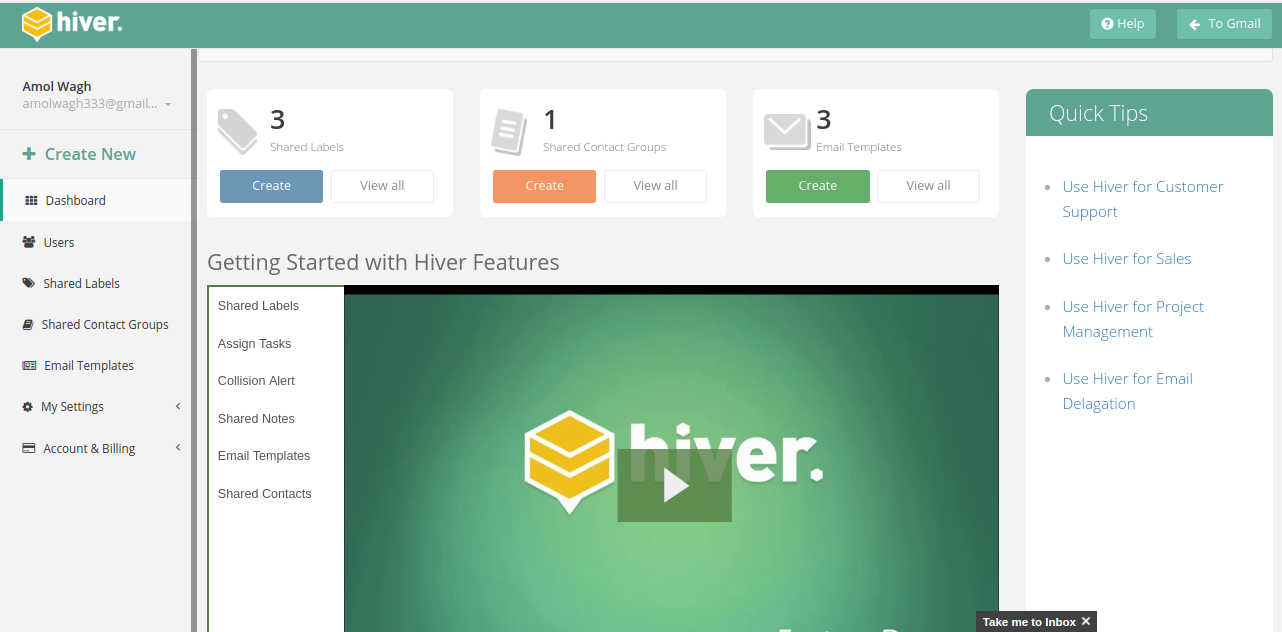 The first multi-channel helpdesk created for Google Workspace is called Hiver. We assist teams in providing quick and sympathetic customer service using the Gmail tool they are already accustomed to using. This allows them to manage and track customer emails collaboratively, and run the most sophisticated analytics and automation directly from the Gmail interface, all without having to switch between tabs or waste time learning new software. Hiver's Live Chat may be used by teams to interact with website visitors and offer real-time help, all from within Gmail. Over 1500 businesses, from modern unicorns to established conglomerates, rely on Hiver to give their customers a better experience. Hiver is the technology behind organizations like Flexport, Pluralsight, Harvard University, Appsflyer, Oxford Business Group, and Upwork, among others.
5. HappyFox: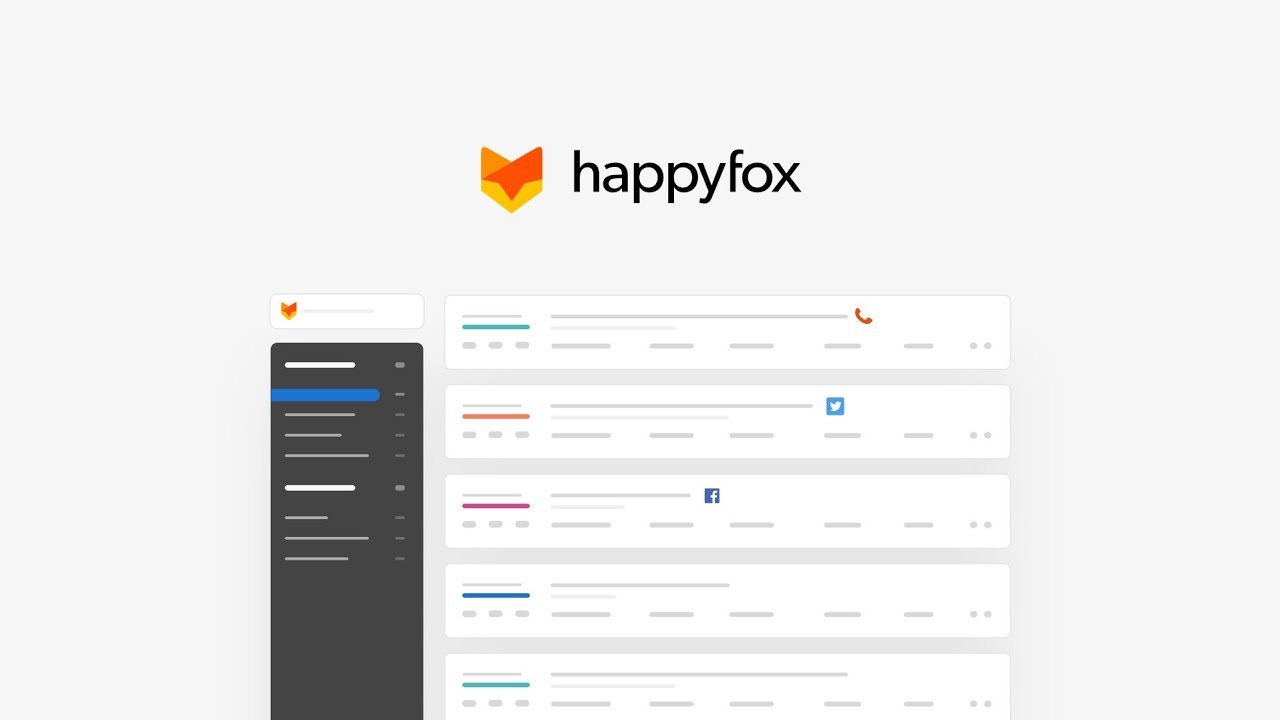 To centralize your interactions, HappyFox is a help-desk ticket assistance solution that connects with all of your current email and chat systems. Messages from your connected sources will be transformed into tickets, which can then be arranged, managed, and finished from the shared inbox. Support for multilingual knowledge bases enables you to successfully handle the needs of clients from all around the world.
With its 35+ language support, HappyFox is a top-notch team email management platform that enables you to provide multilingual support. You can queue up your email threads and conversations on its user-friendly dashboard for orderly resolution.
Before writing a response and sending it, help desk representatives can use private notes to have internal discussions on tickets. Managers can also add assignments and deadlines to streamline support operations and increase productivity.
6. Zendesk Support Suite: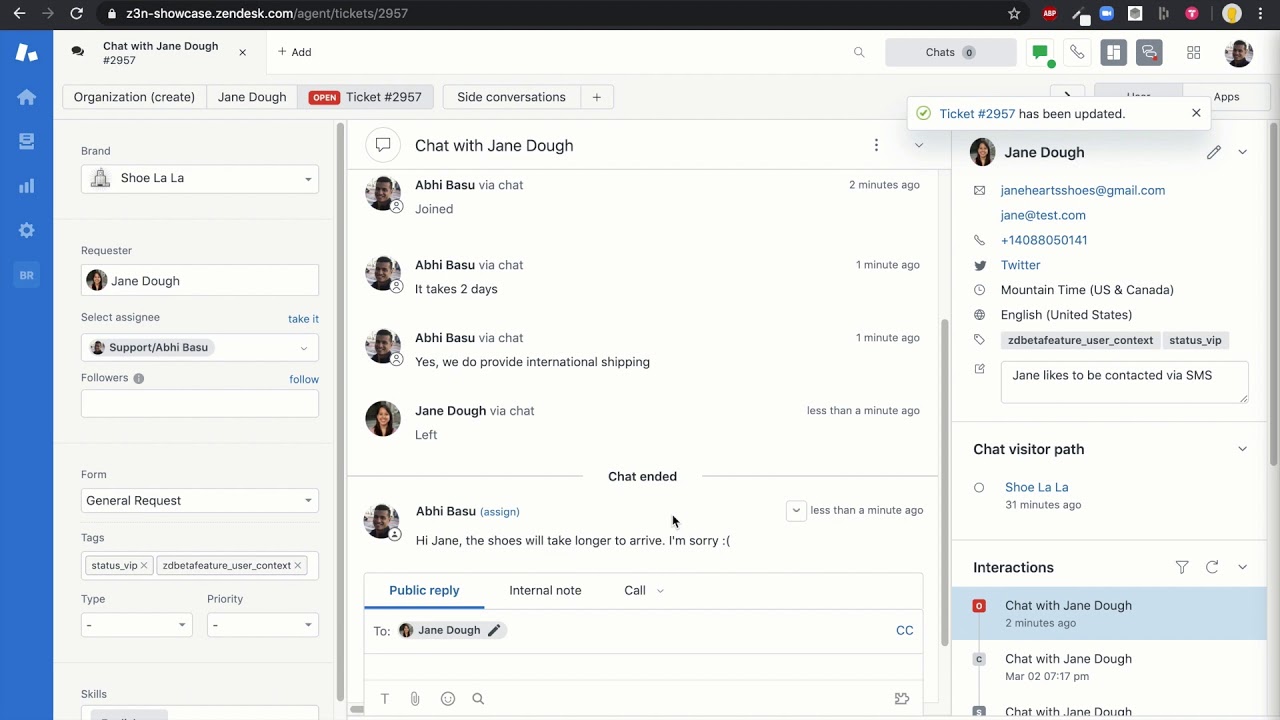 Support across channels might be challenging, but your consumers shouldn't be made aware of that. The Support Suite enables your company to interact naturally with consumers while shielding them from any behind-the-scenes activity. It is both complex enough to fulfill your demands and straightforward enough for you to start using it right away. While preserving all the interactions and pertinent context in one place for your agents, the Support Suite enables you to have conversations with clients on any channel (email, chat, voice, and even social messaging apps like Facebook, WhatsApp, Apple Business Chat, and more).
It's a unified agent workspace that supports your teams in giving consumers a quicker, more personalized experience. The support, sales, and customer interaction software developed by Zendesk, a service-first CRM firm, is intended to improve customer relationships. We think that every organization, regardless of size, industry, or ambition, should be able to deliver strong, innovative consumer experiences. This goes for both major corporations and start-ups. More than 160,000 clients use Zendesk in over 30 languages and a variety of sectors. Zendesk has offices all around the world and is based in San Francisco.
7. Front: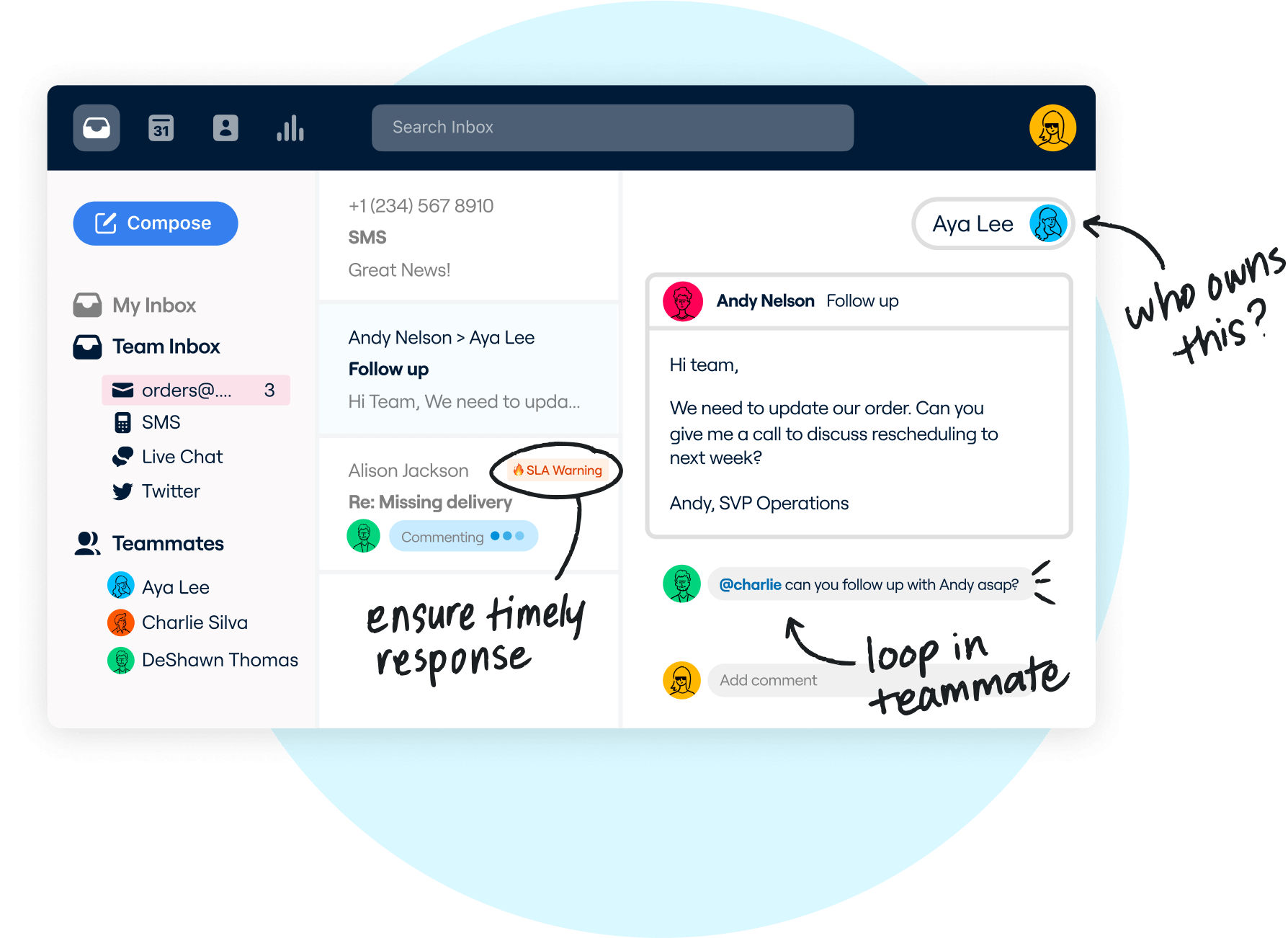 Every high-stakes discussion is surrounded by team collaboration tools and contextual data thanks to Front, a customer communication center, which guarantees that responses are always prompt, precise, and intensely tailored. Team members enjoy Front's modern interface since it is comfortable and simple to use and is influenced by email applications.
Powerful automation features minimize manual procedures across systems in the background, and thorough analytics make it simple to enhance team productivity and the quality of client relationships. A shared inbox platform called Front combines all client messages from several channels, including email, SMS, social media, and live chat, into a single email inbox. It is a compiled program that enables your team to create tickets, provide quicker responses, and keep track of client messages across many channels. A consolidated inbox, multi-channel management, CRM integration, a collaborative workplace, and social media integration are some of its standout features.
8. Help Scout: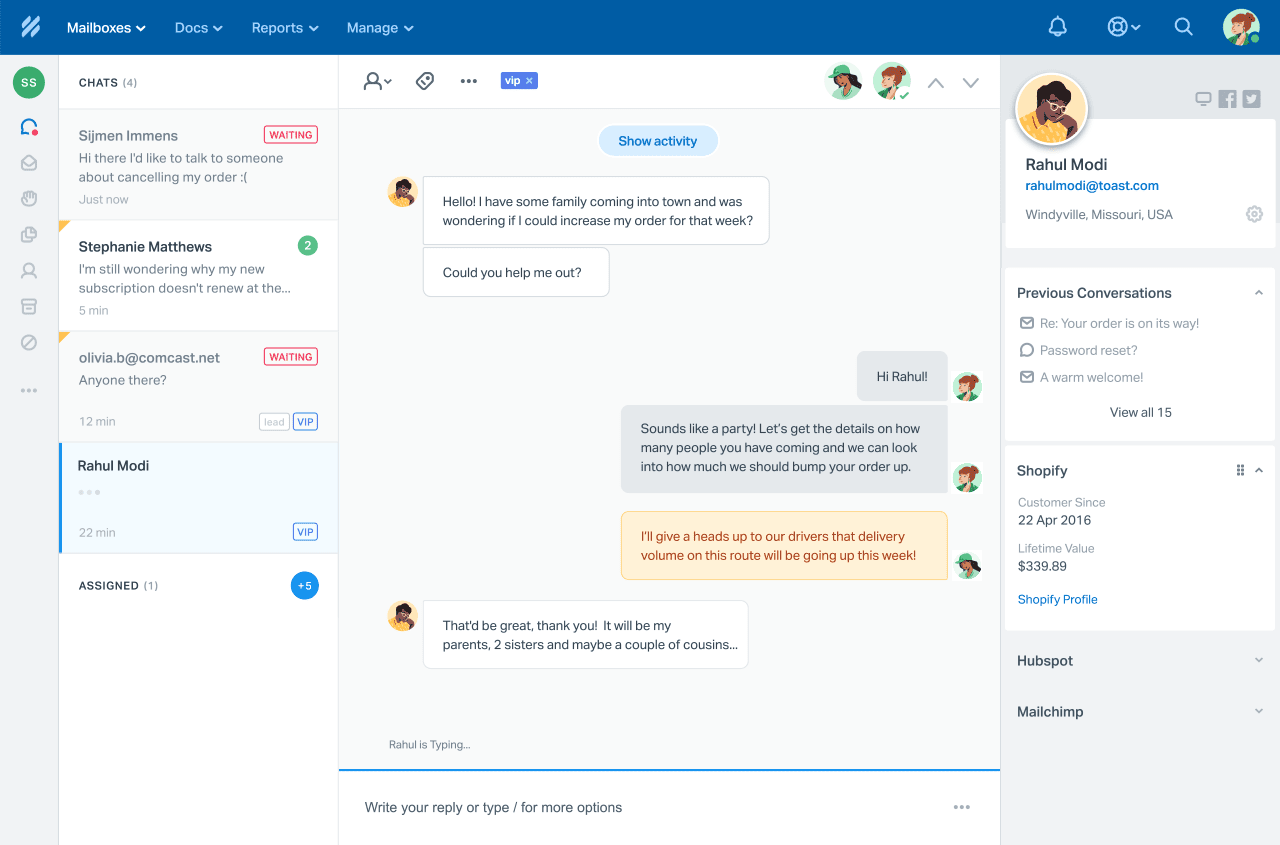 With Help Scout, you can be accessed wherever your clients need assistance while also providing your team with the tools for speedier teamwork, organization, and automation. Help Scout enables you to keep things simple, move quickly, and concentrate on pleasing customers in contrast to enterprise help desks that are challenging to set up and require dedicated admins to run.
Deliver self-service, live chat, and email assistance from a single, robust platform that mimics your inbox. With tools like stored replies and automated workflows, you can easily respond to 52% more emails, while a knowledge base designed for discovery can cut down on your support volume by 30%. Everyone benefits because there will be fewer support inquiries and happier consumers. Since its founding in 2011, Help Scout has been assisting businesses in providing superior customer service. More than 12,000 companies utilize it today all across the world. We have always operated entirely remotely, we are a Certified B Corporation, and we have pledged 1% of our shares to corporate philanthropy through Pledge 1%.
9. Drag: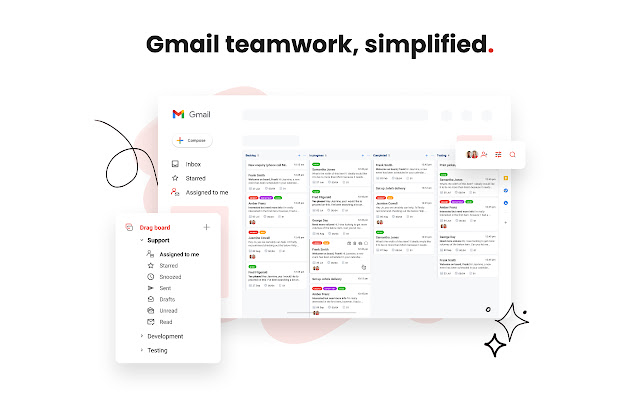 Another shared inbox tool made with Google Workspace (formerly G Suite) customers in mind is Drag. Drag, the first all-in-one workspace in Gmail, enables you to transform the Gmail dashboard into a team workspace (with a kanban style structure) to effectively manage tasks, provide customer service, and complete transactions.
The world's first all-in-one workspace for Gmail is called Drag. From the location teams love, Gmail, there is just one place to serve clients, manage tasks, and finish transactions. Run your complete workflow from your mailbox instead of hopping between tools (where most things start and end). 30,000+ experts in 30+ nations trust us. simple to install simple to set up No training is necessary.
10.  Trengo: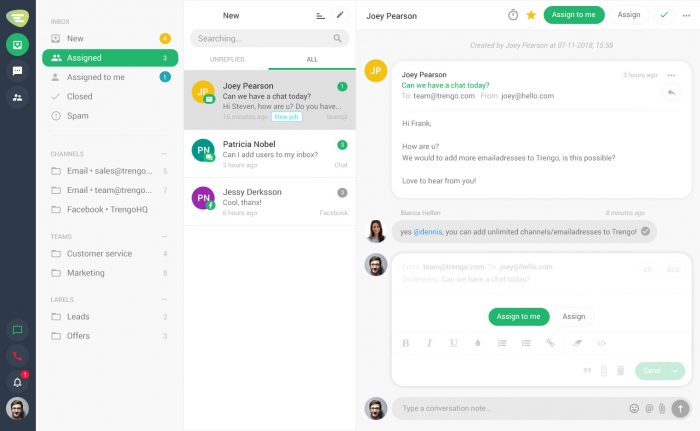 Trengo is a strong tool for managing team, customer, and prospect communication. The multi-channel team inbox enables it to effectively cooperate with coworkers and connect with prospects and clients through overall accessible communication channels, including voice, SMS, WeChat, LiveChat, Telegram, WhatsApp, and WhatsApp Messenger. Enable prospects and customers to engage with you over all of the aforementioned communication channels by embedding the multi-channel livechat on your website. Use chatbots like Flow and Chatbots for Messenger, Telegram, LiveChat, and WhatsApp to automate discussions. Utilizing our multilingual help center, which is also accessible via the trengo website widget, creates an online knowledge base for your clients.
11. eDesk: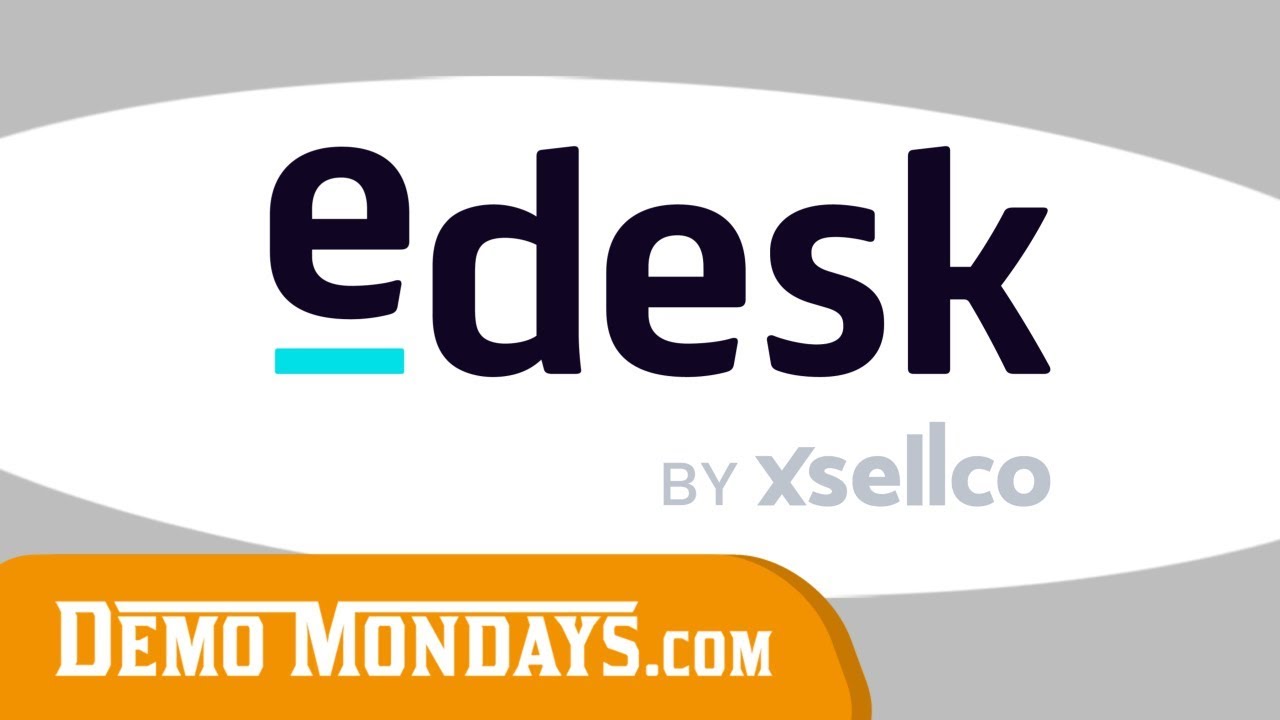 Software for managing emails with an emphasis on e-commerce teams is called eDesk. With the help of their numerous connectors, you may connect to websites like Shopify, eBay, and Amazon. You can have access to all of those messages in one central inbox rather than having to monitor several channels.
If you conduct a lot of business on eBay, it might be quite time-saving to process refunds and returns for such orders directly from eDesk. Other than that, eDesk provides some more common features like internal notes, reports, and collision detection, albeit some of those are only available on their more expensive subscriptions.
12. Loop: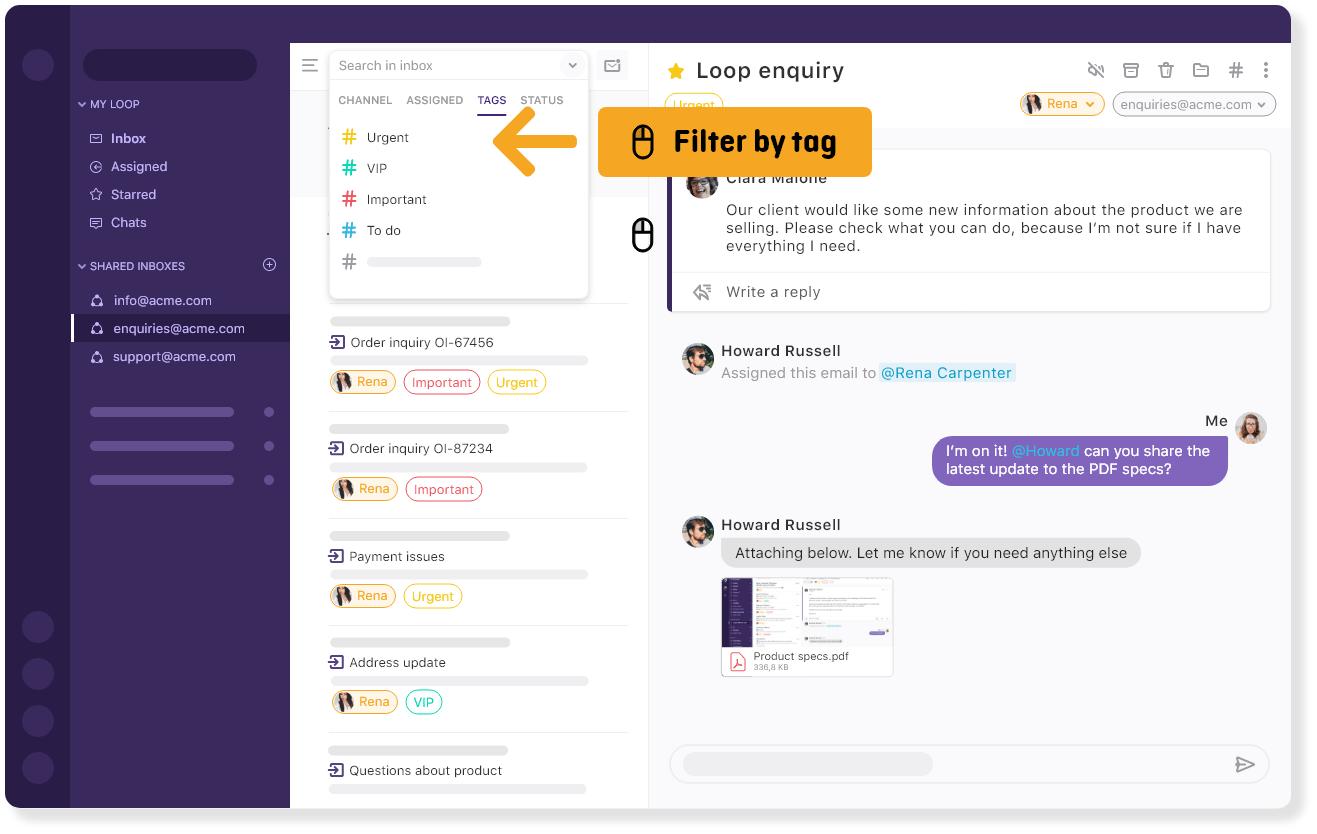 An integrated chat feature, the ability to attach files, and file management are all part of the email management hub called Loop for businesses. You may structure your company using Loop around clients, projects, partners, and teams. Your essential messages are easily accessible through the UI, and daily reports keep you constantly updated on the team's performance. Without having to register, you can easily get started with Loop by logging in with your current account login.
Loop Email is a straightforward yet effective team inbox. For any teams that are used to processing customer messages via email, it is simple to set up and use because it was developed with the familiarity of an email client. When you spend half of your day reading emails and the other half switching between platforms to inform your colleagues of those emails, it's difficult to be productive. You require a lone software that will expedite your work and keep everyone and everything informed. Loop is this. It streamlines and consolidates all of your incoming professional communication into a single inbox and restores order, control, and focus for you and your team. Using Loop, your team can easily assign ownership, discuss customer emails, exchange data, automate workflows, and manage shared inboxes without missing any communications.
13. Emailigistics: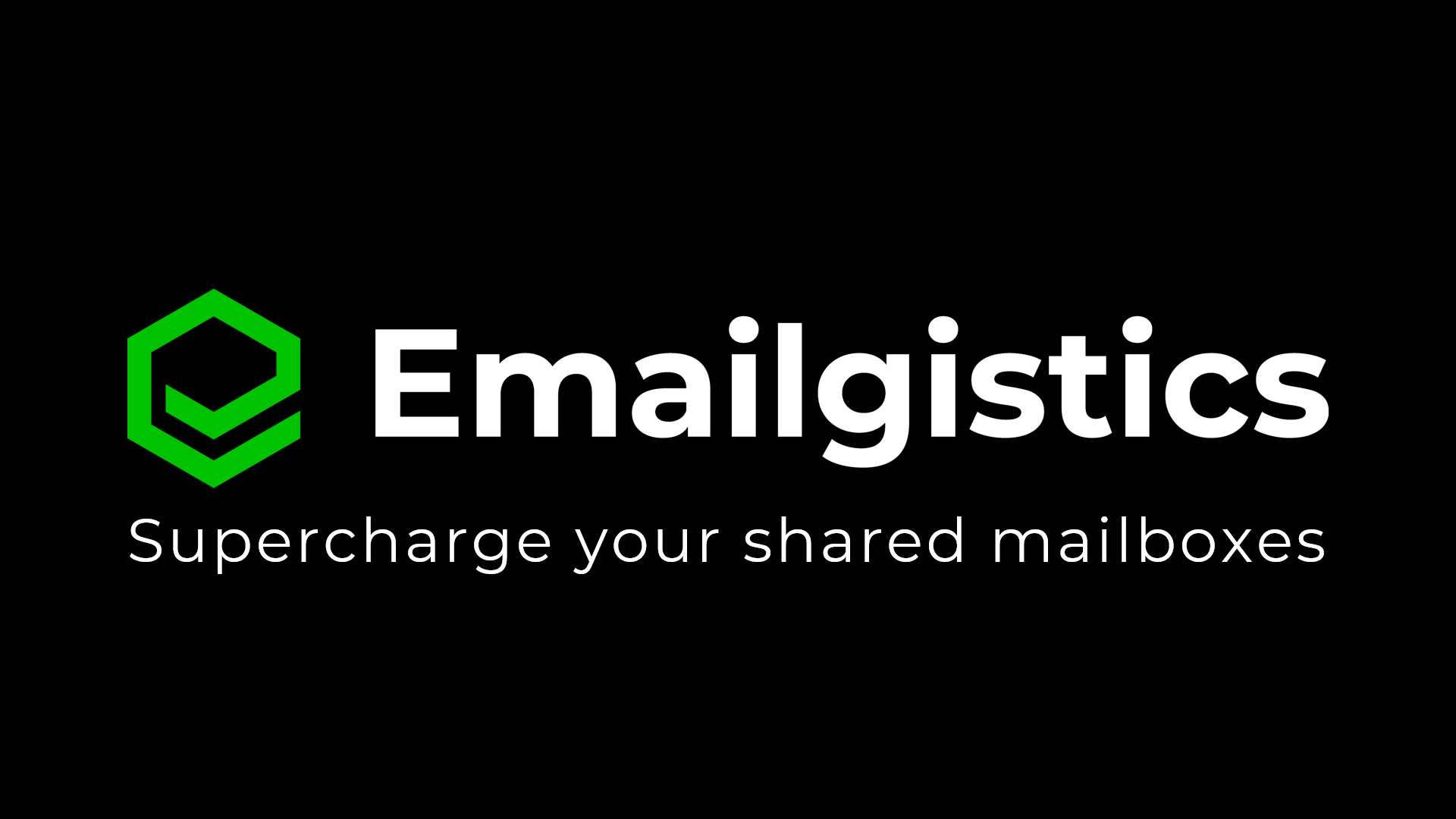 Hiver is comparable to Emailigistics, which is an overlay for Outlook rather than Gmail. Similar functionality is offered, along with some basic collaborative tools like notes and task management.
To increase productivity and reaction times, you can also implement some automations, such as email routing to specified recipients depending on predefined criteria. To wrap things up, they provide access to statistics so you can observe how your team is doing, but only on their more expensive plan.
Conclusion:
Shared inboxes function admirably. They only need some setup to make communication in your business effortless. Although the idea of a shared inbox for the team is a great one, you need to be aware of certain potential drawbacks to get the most of it for your team.
Therefore, if you assume that simply sharing an email address will do, reconsider. A shared account's lack of security and the resulting misunderstandings could be detrimental to your business. When selecting a shared inbox solution, there are various things to take into account. Make sure to take your company's needs, cost, usability, and customer support into account. You can select the best-shared inbox solution for your company by taking these criteria into account.