Despite Microsoft Office's current dominance, a significant proportion of users have likely researched alternatives to the product. Even while Microsoft Office has a lot of advantages, there are still several other programs to try that might work just as well. As a result, we've compiled a list of the finest Microsoft Office alternatives currently on the market.
There are a variety of reasons why you might want to explore an alternative to Microsoft Office. Some people doubt the suite's efficacy, while others can't afford it and are looking for free alternatives. Furthermore, some people may want to use online-only programs such as Microsoft Office, which allows documents to be kept in the cloud and accessible at any time without the need for physical storage devices. Whatever the reason for your decision, there are a number of MS Office alternatives to choose from in order to pick the ideal one for you.
List of the Best Microsoft Office Alternatives of 2021:
1. Microsoft 365 (Formerly Office 365)
Microsoft 365 is the first and most similar alternative to Microsoft Office. This is a series of tools from Microsoft, as the name implies. Instead of being available offline, these programs are now available for free online (while the regular desktop suite has a subscription fee). However, the most significant disadvantage of Microsoft 365 is that it is a simplified version of its desktop equivalent, which means that several essential advanced functions are missing.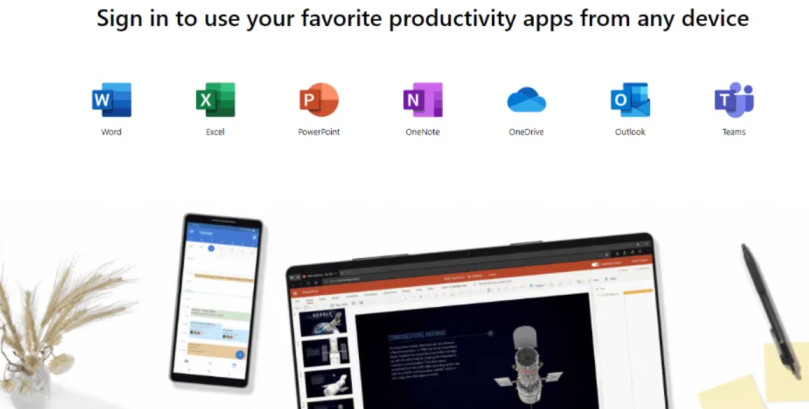 One of the most appealing features of Microsoft 365 is that it works in the same way as the desktop Microsoft Office Suite. This implies that if you're used to the desktop suite, switching to the online version will be a breeze.
Interestingly, there are mobile versions of Microsoft 365 for Android and iOS (as well as Windows phones) that are even more useful when OneDrive is included. This is how you can store everything.
Word, Excel, PowerPoint, Outlook, OneNote, Publisher, Skype, Access, OneDrive, and other Microsoft 365 applications are included. As previously stated, several advanced features (such as pivot tables) are not included.
There are also some paid subscription alternatives with additional tools available.
2. Google Workspace
Google Workspace is the second MS Office alternative you have. Nonetheless, it is quite similar to Microsoft Office 365; however, unlike Microsoft Office 365, which includes a desktop counterpart (Microsoft Office Suite), Google Workspace has always been based online. Microsoft Office 365 can readily be regarded as the company's response to Google's Workspace launch. When a free cloud-based alternative to Microsoft's desktop suite is available, an online version should be available as well to compete.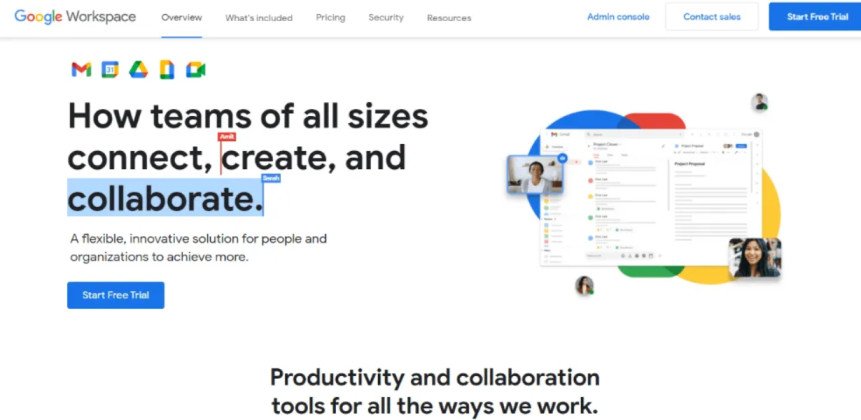 Google Workspace, like Microsoft Office 365, has its own cloud-based storage tool, Google Drive. Gmail, Google's email service, is similar to Microsoft's Outlook. Docs, Sheets, and Slides are similar to Word, Excel, and PowerPoint. Calendar, Meet, Chat, Forms, Sites, and other utilities are featured in Workspace. Google's Workspace applications, like Microsoft's, offer mobile versions that make fast access much easier.
One big disadvantage of Google Workspace is that it lacks many of the advanced features included in Microsoft Office 365 and its desktop version. The accessible tools, on the other hand, are all presented in a user-friendly manner. On the other side, there's the problem of opening files that were created somewhere else. Although file formatting isn't always converted correctly, it's still one of the best free Microsoft Office alternatives.
3. LibreOffice
You may have heard of this third Microsoft Office alternative in some form or another, but if you haven't, now is the time to learn about LibreOffice. It's a really versatile suite that's also pretty powerful on its own. Furthermore, because LibreOffice is open source and freely available, it is continuously updated with new features and problem fixes. LibreOffice was once a part of The Document Foundation and OpenOffice, but in 2010 it broke away. LibreOffice is currently available in 110 languages, making it accessible to almost everyone.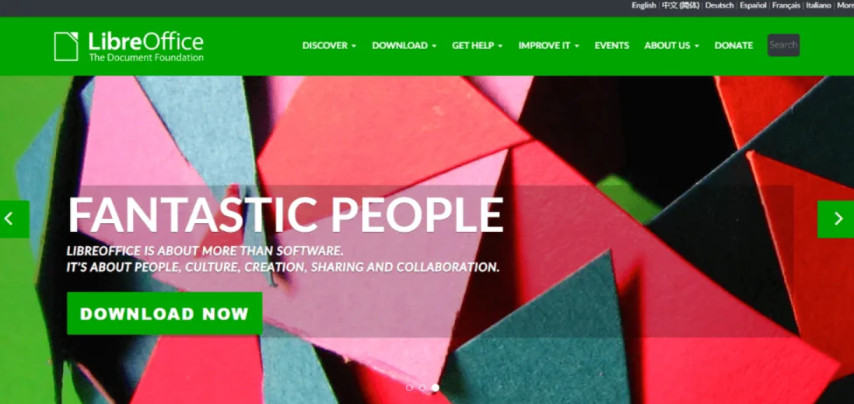 What's intriguing and noteworthy is that this suite employs the OpenDocument (ODF) format while simultaneously supporting Microsoft Office format kinds. To put it another way, Microsoft Office documents may be opened and edited with LibreOffice. You can also save your documents as PDFs. LibreOffice is available for Windows, macOS, Linux, and Android systems, and it even has a mobile version. Furthermore, you can utilize many extensions from the official website to add additional functions (such as templates).
Writer (word processor), Calc (spreadsheets), Impress (presentation builder), Draw (vector drawings and flowcharts editor), Base (database manager), and Math are some of the apps included in LibreOffice (formula editor). The majority of the functions in these products are identical to those found in the Microsoft suite.
4. iWork by Apple
Despite the fact that most Microsoft Office alternatives (as well as the suite itself) are available for use on a variety of operating systems and even online, Macs come with an Apple-specific option. "While iWork isn't as popular as other solutions like the Microsoft Office Suite and Google Workspace," as experts from a website rating site point out, "it is still something to consider, especially if you are an obsessive Apple enthusiast." This is the ideal option if you already use iCloud and have many Apple devices."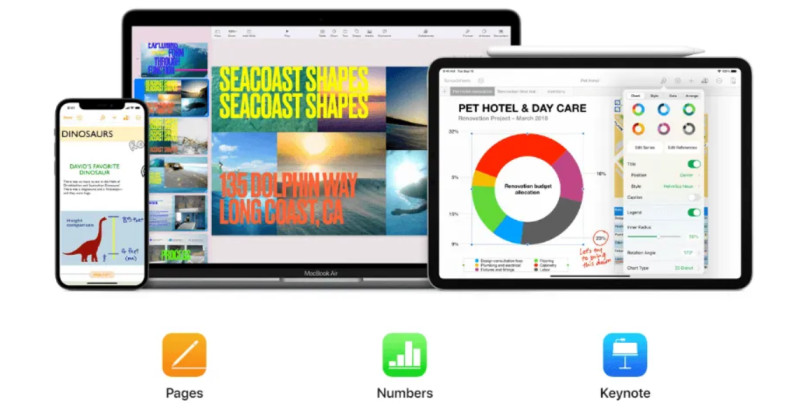 Pages, Numbers, and Keynote are among the Apple office suite's apps. Pages is a word processor, Numbers is a spreadsheet program, and Keynote is a presentation program. To make your task even easier, there are templates and design tools available. This software also has an online version that is compatible with browsers like Safari and Chrome. There are essentially no expenses, except for more iCloud storage space, because the suite is free for Mac users.
iWork, Apple's office suite, offers its own set of formats. It does, however, handle common Microsoft Office formats such as Word's.docx, Excel's.xlsx, and PowerPoint's.pptx. However, there is a disadvantage to this approach. Because Apple Office Suite isn't particularly well-known, there are fewer videos and guidelines available to users, making the learning process much more personalized.
5. FreeOffice
Last but not least, there is one more Microsoft Office option worth considering: FreeOffice. FreeOffice has a design that is quite similar to Microsoft Office, making the transfer from one to the other much easy. FreeOffice is available for Windows, Mac OS X, and Linux (as well as a minimal Android mobile version), and it is completely free. FreeOffice is the flagship product of SoftMaker (a firm that has been around since 1987).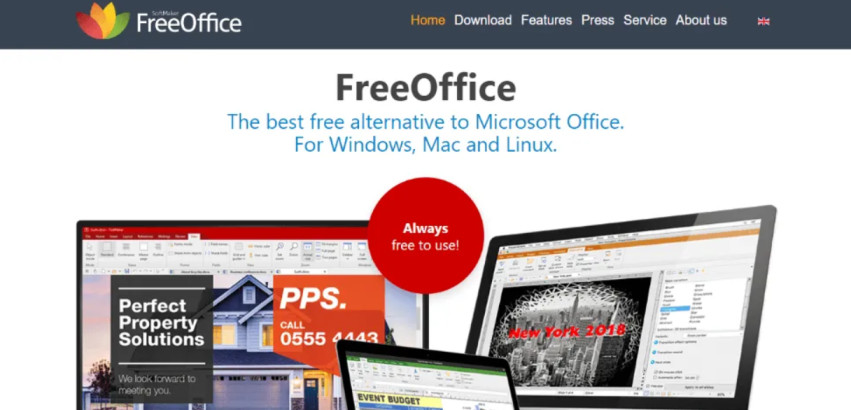 TextMaker (word processor), PlanMaker (spreadsheet editor), and Presentations are among the apps included in FreeOffice (as the name suggests, for creating presentations). These tools are compatible with the conventional Microsoft Office formats (as previously indicated), as well as older file formats such as.ppt and.xls.
Files can be converted to pdf or epub format. A PDF viewer is also provided, which is a good addition to the other tools you currently have. On a touchscreen PC, users can even utilize the touchscreen to work with larger icons.
The only disadvantage of FreeOffice is that it comes in two varieties:: free and premium. Some features of the paid premium version are not available in the free version. Some of these features are optional, but one important one (thesaurus) is missing from the free edition despite its importance.