Black Hat, a well-known hacker Hackers, villains, crackers, cyber-criminals, and cyber pirates are all terms for those who use malicious software or viruses to obtain access to information. Curiosity has piqued their interest, and they may hack into your system as well. Every year, hacking costs businesses and consumers millions of dollars.
A "hacker," in my opinion, is someone who appreciates examining minutiae and learning how things function in order to better things. In the hands of a few computer geniuses, the world wide web, which has become the hub for storing and restoring information and is considered the safest vault, is nothing more than a toy.
Throughout history, the world has witnessed (or not witnessed) a plethora of hackers.
I'm not going to focus on the milestones he covered, but rather on his kickass hacking style.
Top 10 Most Famous Hackers
1. Kevin Mitnick
Kevin Mitnick is a well-known hacker. Kevin Mitnick, a seminal figure in American hacking, began his career as a teenager. He was accused of stealing computer manuals from Pacific Bell in 1981. He became a Famous Hacker in 1982 after hacking the North American Defense Command (NORAD), which inspired the 1983 film "War Games."
He infiltrated the network of Digital Equipment Corporation (DEC) in 1989 and copied their software. This act put Mitnick on the map because DEC was a leading computer maker at the time. He was eventually apprehended, convicted, and sentenced to prison. He hacked Pacific Bell's voicemail systems while on restricted release.
Mitnick didn't use the access and data he gained during his hacking activities. While it's often assumed that Mitnik once had complete control of Pacific Bell's network, he wasn't looking to profit from the situation; instead, he wanted to show that it could be done.
A warrant for his arrest was issued for the Pacific Bell incident, but he escaped and went into hiding for more than two years, during which time he became famous.
When he was apprehended, he was charged with many charges of wire fraud and computer fraud and sentenced to prison.
Famous hacker Mitnick eventually embraced white hat, but in 2014, he founded "Mitnick's Absolute Zero Day Exploit Exchange," which offers unpatched, critical software exploits to the highest bidder, according to Wired.
2. Gary McKinnon
Gary McKinnon is a well-known hacker who went by the online moniker "Solo." He orchestrated what would become the greatest military computer hack in history under that moniker. This legendary hacker must have been a curious, restless child who decided that the best way to learn about UFOs was to obtain direct access to NASA's networks.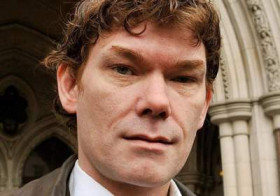 By introducing malware and removing a few files, he infiltrated 97 US military and NASA systems. Despite all of his efforts to satiate his curiosity, curiosity ultimately killed the cat. McKinnon was quickly discovered to have hacked the military and NASA websites from his girlfriend's aunt's London home.
While gaining access to and removing files from these websites wasn't enough, McKinnon considered publicly embarrassing the security forces by posting a note on the website that read, "Your security is trash." Well, it appears that McKinnon was something if he was able to shut down the Washington Network of the US Military for 24 hours, making the hack the largest military computer hack of all time!
3. Albert Gonzalez
Despite the fact that most people have never heard of famed hacker Albert Gonzalez, his achievements would make Jesse and Frank James blush. Gonzalez was the mastermind behind the largest credit card heist in history, despite the fact that he was just twenty-two years old at the time.
Famous Hacker Albert Gonzalez was able to resell around 170 million credit card and ATM numbers by deploying a sniffer to collect computer data from internal corporate networks around the world. The black hat hacker was sentenced to 20 years in federal prison when he was apprehended.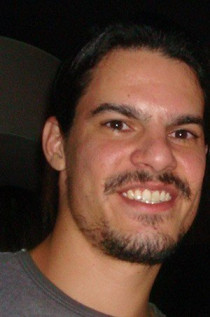 Gonzalez, also known online as "soup nazi," began his career as a high school student in Miami and finally found a home on the illicit commerce website Shadowcrew.com. Gonzalez "flipped" after his detention and began helping with the government to incriminate scores of his former Shadowcrew associates. Gonzalez facilitated the theft of approximately 200 million accounts from large corporations as an informant.
Gonzalez was inducted into the Hackers Hall of Fame in 2005 after staging the world's first serial data breach of credit information. He and his team stole around $256 million from US retailer TJX alone by employing backdoors created with SQL advancements. Gonzalez's victimisation of other people was described as "unparalleled" by federal prosecutors during his 2015 sentencing.
4. Kevin Poulsen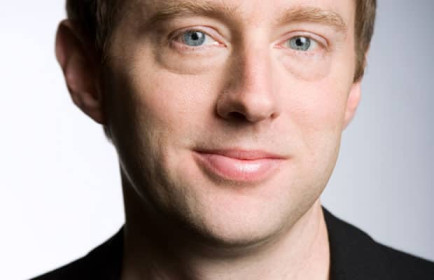 Kevin Poulsen, better known as Dark Dante, rose to fame as a Famous Hacker after taking over all of the phone lines of Los Angeles radio station KIIS-FM, ensuring that he would be the 102nd caller and win a Porsche 944 S2.
Poulsen also caught the ire of the FBI when he hacked into federal servers in search of wiretap data, for which he was sentenced to five years in prison. He remade himself as a journalist and carved out a space for himself in the industry.
5. Adrian Lamo
Adrian Lamo, at 20 years old, modified a Reuters storey and added a bogus quote ascribed to former Attorney General John Ashcroft using an unprotected content management tool at Yahoo in 2001.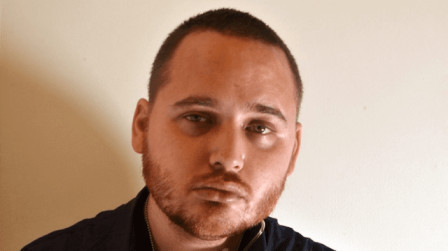 Famous Hacker Lamo would frequently breach networks and then alert both the press and his victims. In some situations, he would even assist in cleaning up the mess in order to strengthen their security.
Lamo, on the other hand, went too far in 2002, when he hacked The New York Times intranet, added himself to the list of expert sources, and started conducting research on high-profile public people. Lamo gained the moniker "The Homeless Hacker" because he loved to travel the streets with little more than a rucksack and had no set abode.
Lamo, then 29, was diagnosed with Asperger's Disorder, a moderate type of Autism known as "geek syndrome" because people with Asperger's have difficulty with simple social interactions and exhibit unusual, highly concentrated conduct. Many analysts feel that this explains Lamo's involvement with hacker culture. The hacking community is said to have a high prevalence of Asperger's Disorder.
6. Jonathan James
Jonathan James was an American hacker who made history as the first juvenile to be sentenced to prison in the United States for cybercrime. James, a well-known hacker, killed himself in 2008 with a self-inflicted gunshot wound.
He broke the password of a NASA server in 1999 when he was 16 years old, gaining access to many computers and stealing the source code for the International Space Station as well as other sensitive material.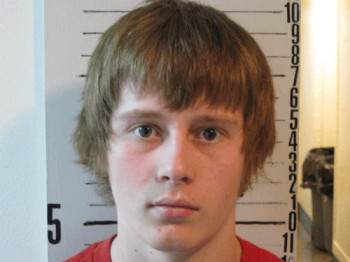 His breach gave him access to over 3,000 messages from government personnel, as well as usernames, passwords, and other critical information. James was arrested in 2000 and sentenced to six months of home detention as well as a prohibition on using computers for recreational purposes.
However, he was sentenced to six months in prison for violating his probation.
Jonathan James is a well-known hacker who became the youngest person to be convicted of violating cybercrime laws. TJX, a department shop, was hacked in 2007, exposing the personal information of numerous customers. Despite a lack of evidence, authorities assumed Famous Hacker James was involved.
In 2008, Johnathan James committed suicide by gunshot. "I have no faith in the 'justice' system," James said in his suicide note, according to the Daily Mail. Maybe my actions today, as well as my letter, will send a clearer message to the public. In any case, I've lost control of the situation, and this is the only way to reclaim it."
7. Matthew Bevan and Richard Pryce
If the movies of the 1980s taught us anything, it's that no one appreciates a hacker who almost launches World War III, as British hackers Matthew Bevan and Richard Pryce nearly did in 1996.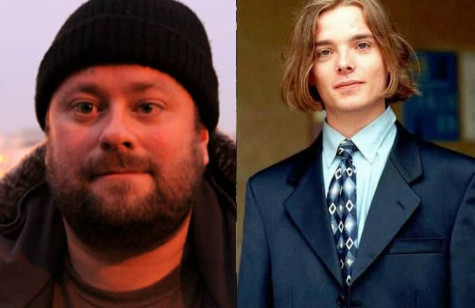 Griffiss Air Force Base, the Defense Information System Agency, and the Korean Atomic Research Institute were among the military networks hacked by the duo of well-known hackers (KARI). The duo of black hat hackers almost caused an international issue by dumping KARI research into American military networks.
The KARI data came from South Korea, which was fortunate for everyone involved; if it had come from North Korea, cooler heads might not have prevailed. Although the incident exposed serious deficiencies in American military computer systems, the lesson in detecting hackers came with a lot of sweat and excitement.
8. Ian Murphy

Ian Murphy, popularly known as Captain Zap, was once accused of stealing computer equipment from high school students. Ian claims to be "the only hacker ever to be convicted of a crime and go on to become a famous hacker."
well-known hacker Ian's profession as a master hacker was made up in 1986 after he and his unemployed wife decided to start a company. He has a lengthy history of using computers and the Internet to defraud people. Forging Email headers and sending out third-party threat letters are two of his favourite hobbies. Murphy, Ian
9. Astra
Astra, a Sanskrit word for weapon, was the alias of a hacker who specialised in weapon theft and resale. A 58-year-old Greek mathematician hacked into the Dassault Group's computers, acquired sensitive weapons technology data, and sold it to several governments for five years.
While the ASTRA's true name is unknown, officials claim he has been on the run since 2002. Astra sold the data to about 250 persons from all across the world, causing Dassault $360 million in losses.
10. Robert Morris
The Morris Worm, the first computer worm to be released on the Internet, was created by famous hacker Robert Morris. The worm has the power to slow down computers to the point where they were unusable.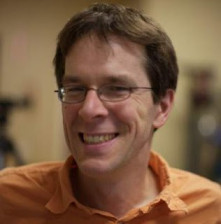 As a result of this, the famous hacker Moris was sentenced to three years of probation, 400 hours of community service, and a penalty of $10,500. As a result of this occurrence, he was designated as a Famous Hacker. Morris, a well-known hacker, is now a tenured professor at MIT's Computer Science and Artificial Intelligence Laboratory.
Although many more cybercriminals might have easily made this list, let alone the untold number of prominent hackers who have never been apprehended, there is no doubting that some of the most prolific hackers achieved incredible feats with little to no resources or equipment.