Are you looking for the greatest Artificial Intelligence Books? Are you looking for artificial intelligence lessons, tools, resources, and quick in-depth hacking material that will take your artificial intelligence experience to the next level?
Early computing technology ushered in a new discipline of computer science dealing with the simulated intelligence of machines, which has been the stuff of wild fantasies, and occasionally nightmares, throughout our collective history.
Now that AI is fast transforming the way we live and do business, many company executives are finding it difficult to keep up with the changes. Today, we'll talk about some of the best artificial intelligence books for beginners, as well as more seasoned AI professionals and experts.
We've compiled a selection of some of the most highly rated artificial intelligence books for both novices and pros. We've compiled a list of the greatest Artificial Intelligence books on the market. To be honest, these books were quite difficult to come by.
Top 10 Best Artificial Intelligence Books
1. Artificial Intelligence: A Modern Approach
The book Artificial Intelligence: A Modern Approach is a collection of essays about artificial intelligence. One of the top Artificial Intelligence Books, written by Peter Norvig, has been utilised in over 1200 universities and is one of the most cited works.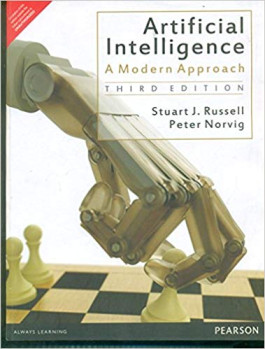 This AI book discusses significant AI applications such as the widespread usage of practical speech recognition, machine translation, autonomous vehicles, and home robotics. There have been algorithmic milestones, like as solving the checkers game.
Theoretical research has also been made, particularly in fields like probabilistic reasoning, machine learning, and computer vision. If you're seeking for one of the best Artificial Intelligence books, this is unquestionably one of the best AI books available.
There's a lot of detail on how to design Agents, graph algorithms (including A* Search), and how to navigate in unclear situations. This is a fantastic book with a lot of information and examples.
2. Machine Learning For Absolute Beginners
Second Edition of Machine Learning for Absolute Beginners The Artificial Intelligence Book was prepared with complete beginners in mind. This means no coding experience is required and instructions are written in plain English.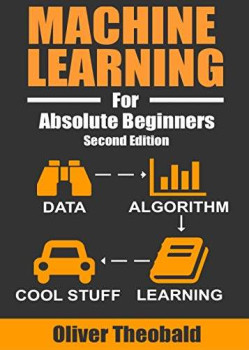 Clear explanations and visual examples are given where basic methods are explained, making it easy and exciting to follow along at home. If you're fascinated by the idea of machine learning but don't have the technical knowledge to understand it, this is one of the greatest artificial intelligence books for you.
It does exactly what it says on the tin and is designed for folks who have no prior experience with coding or programming. This artificial intelligence book includes easy and aesthetically appealing examples as well as interactive exercises to help you grasp concepts that were previously inaccessible. This is a fantastic Artificial Intelligence book for those who are new to the field and wish to learn the basics.
3. Introduction to Artificial Intelligence
The book Introduction to Artificial Intelligence provides an overview of the science of computer reasoning processes, as well as research methodologies and outcomes over the previous two decades.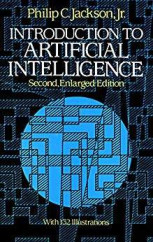 Problem-solving methods, representation and models, game playing, automated understanding of natural languages, heuristic search theory, robot systems, heuristic scene analysis, and specific artificial-intelligence successes are all covered in a clear, easy-to-read manner.
Predicate-calculus theorem proving, machine architecture, psychological simulation, automatic programming, innovative software approaches, industrial automation, and other related topics are also covered.
Introduction to Artificial Intelligence books are appropriate for both laypeople and students of mathematics and computer science because they combine introductory and advanced information. It will spark imaginations of what computer technology might yield in the future for everyone interested in the nature of thought.
4. Python Machine Learning
Machine learning and predictive analytics are revolutionising how corporations and other organisations work. Understanding trends and patterns in large amounts of data has become one of the most important tactics for unlocking growth in today's competitive industry.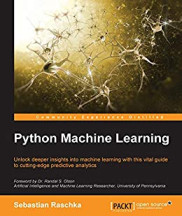 Machine learning applications are responsible for many of the current A.I. advancements. Python has shown to be a fantastic language for expanding one's skills in this sector. The Development of Learning Algorithms, Transforming Raw Data into Useful Information, Classifying Objects, and Regression Analysis are all topics covered in this artificial intelligence book.
Pick up Python Machine Learning if you want to learn how to use Python to start answering key questions about your data – whether you want to start from scratch or expand your data science skills, this is a vital and unmissable resource.
5. Life 3.0: Being Human in the Age of Artificial Intelligence
Elon Musk's favourite artificial intelligence book, from which he was inspired to compare developing advanced A.I. to "summoning the demon," and Barack Obama's favourite artificial intelligence book of 2018, this highly praised book more than lives up to the hype. It was named Book of the Year by both The Times and The Daily Telegraph.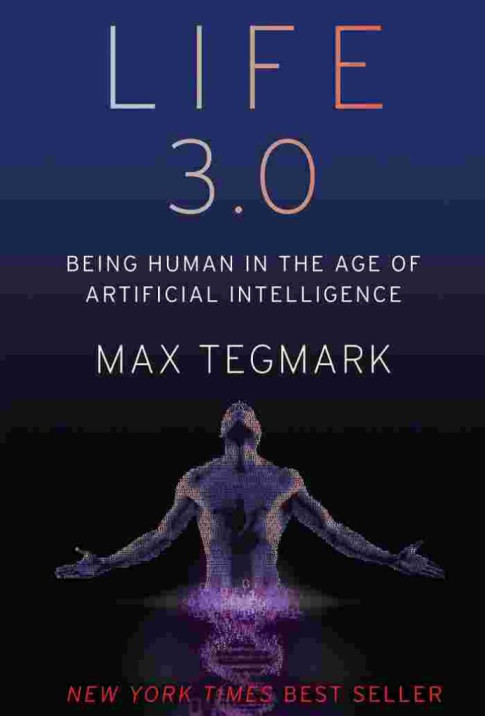 Whether you want to dazzle people at the water cooler or start serious AI strategy discussions, Life 3.0: Being Human in the Age of Artificial Intelligence is best for facilitating tough, thought-provoking conversations on AI.
6. Machine Learning by Tom M Mitchell
The area of machine learning, which is the study of methods that allow computer programmes to automatically develop via experience, is covered in this artificial intelligence book. This Artificial Intelligence Book is designed to supplement upper-level undergraduate and graduate-level machine learning courses.
You're ready to enter into the world of machine learning after reading the above-mentioned Artificial Intelligence Book. And this is an excellent place to begin your journey.
This Artificial Intelligence Book gives a good summary of ML theories and associated methods in pseudocode. Tom has provided basic examples in addition to case studies to help you understand these methods quickly.
7. Robot Ethics – The Ethical and Social Implications of Robotics
Robot Ethics is the first of a two-part series that teaches readers how to build and hard-code ethics into robotic artificial systems. Prominent scholars from science and the humanities discuss concerns in robot ethics ranging from sex to war in this Artificial Intelligence Book.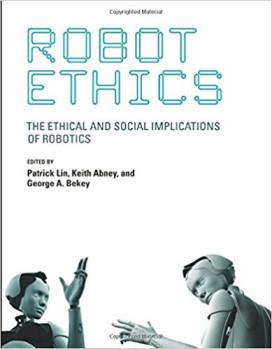 Today, robots play a variety of professions, ranging from entertainment to educators to executioners. This is the first book to bring together important researchers and professionals from both science and the humanities to discuss these and other issues in this rapidly developing field.
Exploring Emotional Bonds With Robots, Programming A Code of Ethics, Ethical Military Use in War, Liability and Privacy Concerns are just a few of the themes discussed.
Finally, they look into the potential of giving robots rights or moral concern, whether they are biological-computational hybrids or pure machines. Ethics is typically behind the times when it comes to technical advancements.
8. Hands-on Machine Learning with Scikit-Learn and Tensorflow
Scikit-Learn and TensorFlow are two production-ready Python frameworks that emphasise practical examples and little theory to develop an intuitive knowledge of the principles and tools required to build intelligent systems.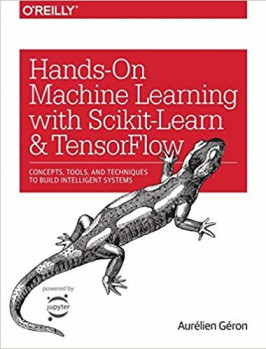 Readers will learn how to employ a variety of strategies in this book, starting with Linear Regression and moving through Deep Neural Networks. This guide should be used by readers who have some programming knowledge and are eager to write a machine learning project.
Scikit-Learn is a user-friendly framework that rapidly implements a wide range of algorithms, making it an excellent machine learning starting point. TensorFlow, a more advanced library for distributed numerical computing that is suited for training and running very large neural networks, is also covered in the Artificial Intelligence Book.
9. Human + Machine: Reimagining Work in the Age of AI
Accenture's Chief Technology and Innovation Officer and Managing Director of IT and Business Research, Daugherty and Wilson, respectively, focus this AI book laser-like on the business implications of AI – or, more specifically, how firms are embracing AI to innovate and develop.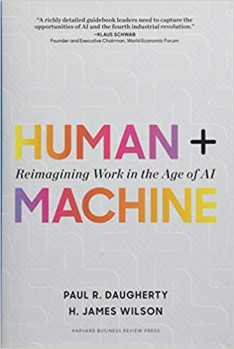 Artificial intelligence (AI) is revolutionising the commercial world. Are you all set? AI will not leave any business process unaffected. Humans and intelligent robots are collaborating increasingly closely in all sectors of business, and this is transforming the way businesses operate. Ideal for Providing a step-by-step guide for company executives looking to take advantage of the AI revolution.
10. The Singularity is Near
Ray Kurzweil's nonfiction book The Singularity Is Near: When Humans Transcend Biology was published in 2005 and is about artificial intelligence and humanity's future. Ray Kurzweil's 'Singularity is Near' digs into the thick depths of superintelligent computers, similar to Nick Bostrom's above theory.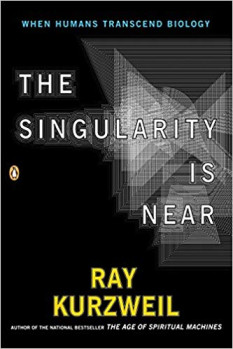 It's a bit of a slog to get through, but it's well worth it at the end. Mr. Ray's description of the Singularity is awe-inspiring and will make you halt in your tracks. The Singularity, as envisioned by Ray Kurzweil, is the point at which human intelligence and computer intelligence unite.
Machines will be significantly more intelligent than all human species combined once this occurs. It's not science fiction, but it's a powerful depiction of what could happen in the future if we're not careful about what we use AI for and how we use it.