The top eCommerce platforms allow you to quickly sell your goods and services online. There is an eCommerce platform that will fit your needs if you're selling services, tangible goods, or exclusive access to your content. But not all platforms are created equal. Your sector and the goods or services you provide will determine the best platform for your business. We've listed the top eCommerce platforms in this article to consider before you begin presenting your skills and knowledge in the online market.
What are eCommerce Sites?
An eCommerce website lets you buy and sell tangible commodities, digital products, and services online.  It's a company idea that takes Internet sales transactions into account. Almost all online shops use this model, whether big or small.  eCommerce websites are locations where you can shop online.
Pros and Cons:
Pros:
Convenience: Customers may buy around the clock from the convenience of their homes.
Wide Variety: Access to a vast range of goods and services from around the globe.
Cost savings: Businesses with lower operating expenses can offer competitive prices.
Global Reach: The capacity to connect with a worldwide clientele.
Personalization: Personalised purchasing experiences based on data analysis.
Analytics: The availability of essential consumer data for marketing and product development.
Flexibility: Easily alter product listings to reflect changes in the market.
Reduced Geographical Barriers: Remove barriers imposed by geography for both buyers and sellers.
Scalability: Companies can grow more swiftly and effectively.
Cons:
Security Concerns: Data breach and online fraud risks.
Competition: There is a lot of competition, especially for popular products.
Shipping Problems: Issues with shipping prices, delays, and returns.
Lack of Tangibility: Unable to examine things in person before buying.
Technical Obstacles: Website downtime, server failures, and maintenance.
Customer Trust: With actual storefronts, establishing customer trust can be more accessible.
Dependence on Technology: Susceptible to problems and modifications with technology.
Returns and Refunds: Handling requests for product returns and refunds can be complex.
Costs of shipping: Expensive shipping for specific items or long distances.
Top 10 eCommerce Sites to Explore:
A successful eCommerce site goes beyond being visually appealing or having attractive product displays. Several essential factors influence an online shopping platform's quality and user experience. This section will analyze some of the top eCommerce sites now available and explain why they are so well-liked:
1. Wish:
In 2010, Wish was established in San Francisco. More than 60 nations throughout the world have active sales of it. Wish is one of the most popular internet retailers in the world. It provides customers with a customized and enjoyable shopping experience while selling various reasonably priced goods.
With over 44 million active users and 250,000 registered merchants, this online marketplace offers almost 900,000 products daily. Retailers can provide various products, including clothing, bags, babies and children's things, gadgets and mobile phone accessories, jewelry, watches, household goods, purses and wallets, and more. Wish reported $289 million in annual revenue in 2021.
2. eBay:
eBay is a 1995-founded American internet retailer. They are the best platform for consumers to consumers and a global leader in business-to-consumer retail.
eBay offers services to 190+ nations and territories globally. Additionally, they serve 132 million people globally.
Buyers on eBay are not required to pay transaction fees. The situation is very different since sellers must pay to list their products on the eCommerce site.
3. Target:
With around 258.34 million monthly visitors, Target is the second-largest department store in the United States. It also has a robust online store selling various goods and services.
The categories include furniture, technology, food, clothes and accessories, house and garden, toiletries, and more.
Target has officially entered the banking industry with the launch of its Target RedCard. Additionally, it has about 1800 locations nationwide.
4. Walmart:
Walmart, a multinational American retail corporation, was founded in Rogers, Arkansas 1962. Over 10,000 businesses and clubs in 19 countries are operated by them through several eCommerce websites.
Walmart operates in all 50 U.S. States and Puerto Rico under various names, including Supercenter, Discount Stores, and Neighbourhood Markets.
Walmart is becoming a more central role in the online retail market. Around 240 million people per week visit Walmart.com, their website. They have also acquired a few eCommerce websites, including jet.com, modcloth.com, art.com, hayneedle.com, and others.
5. Amazon: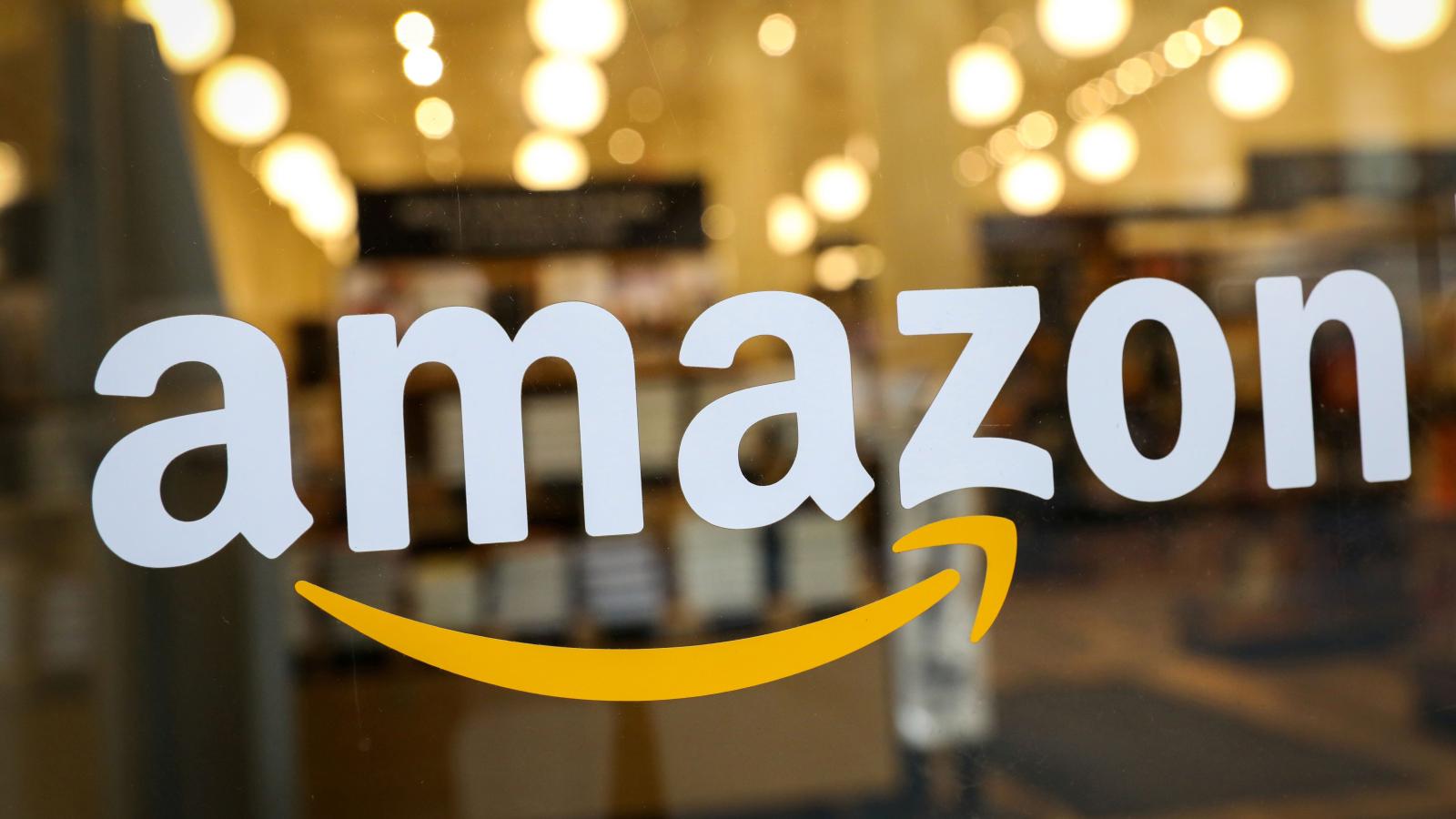 In most nations, Amazon is the top e-commerce site. It is one of the biggest American ecommerce marketplaces, with approximately 3 billion monthly visitors.
In 1994, Amazon launched as an online bookstore, initially selling solely books. However, look at it right now. In that case, it contains sections for music, T.V. and movie streaming, sporting goods, tools and hardware, clothing and accessories, books and literature, computers and electronics, and clothing and accessories.
The company also provides free one- or two-day shipping to customers in the United States who subscribe to Amazon Prime.
6. Etsy:
Etsy's American online store offers handmade, antique, and craft goods. Numerous suppliers offer products in apparel, bags, jewelry, toys, furniture, home décor, art, craft supplies, and tools.
Rob Kalin, Jared Tarbell, Haim Schoppik, and Chris Macguire created Etsy in 2005. Mr. and Mrs. Fisher. The company's headquarters are in Brooklyn, New York, in the U.S. With Etsy, you can deliver packages weighing up to 150 pounds to clients worldwide.
Success guides, particularly those that show you how to open an Etsy shop, are the most popular commodities on Etsy. Other popular items include handcrafted bags, earrings, scarves, mugs, home décor items, candles, and more. THANKS TO ETSY SELLERS, the U.S. economy benefited by $14.3 billion in 2021. It is a global market for unique and inventive goods and ideas.
7. IKEA:
IKEA is a well-known furniture sector mega-giant. It is one of the major e-commerce sites in the current online environment. They currently do e-commerce in around 14 of the 38 countries, where they currently have 313 locations.
IKEA is actively seeking to develop its online business. In 2017, it launched its ecommerce operations in the United Arab Emirates and Australia. IKEA promotes its reputation as a leading brand by using eye-catching product imagery. Its e-commerce website is wonderfully gorgeous and easy to use, and it features pictures of satisfied customers utilizing its items.
IKEA is unquestionably a brand to search for if we're talking about an online furniture store, as it's among the oldest and most prestigious in the business. IKEA's global internet sales in 2021 totaled $454.64 million.
8. Larq:
Larq is a gorgeously made e-commerce site. Its photography is what makes it distinctive. Utilizing photographs of the highest caliber is crucial when selling things online. The font is designed in a very contemporary and upscale manner, in keeping with the items' cutting-edge nature.
Larq sells modern self-cleaning water bottles, and its website accurately reflects its image. Their website's layout conveys the legitimacy and authenticity of the company. When creating a website, it's also crucial to consider the specific brand.
The e-commerce site also includes a blog called "Basq by Larq" that features spotlight interviews, posts about trip places, and other motivational content for its target audience.
9. QVC:
Because millions of customers worldwide shop at QVC, it is the most prominent digital retailer in the world.
The company has many goods from well-known and prestigious brands, including Tarte, Dooney & Bourke, Valerie Parr Hill, and others.
To highlight new arrivals, bargains, or seasonal promotions, QVC uses contrasting colors and large, bold typography. Additionally, it draws attention to tabs for significant discounts and special offers by emphasizing them in contrasting colors.
In 2021, they distributed over 236 million units among their international marketplaces. In 2021, QVC's expanding international ecommerce division generated $11.35 billion in revenue.
10. Glossier: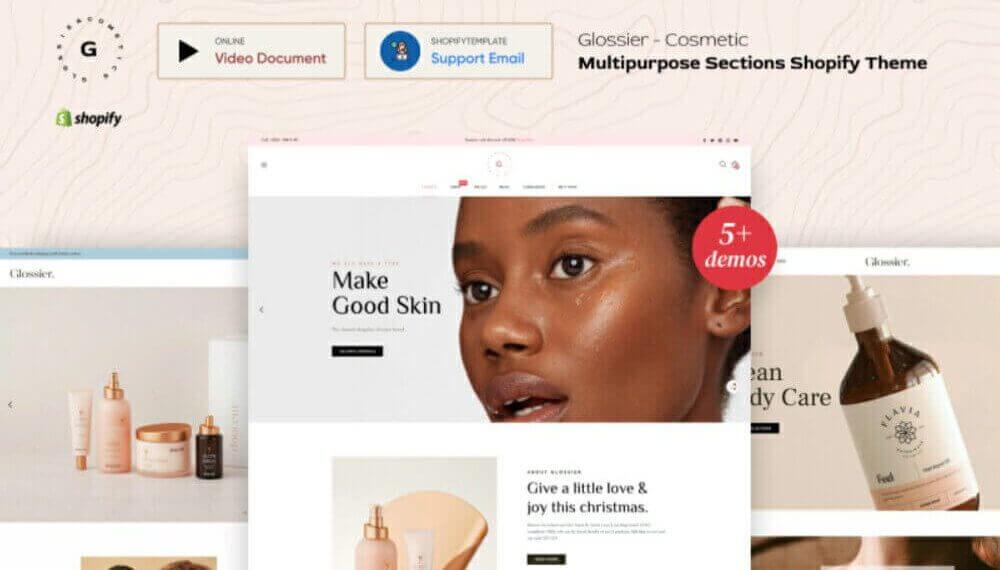 A cult-status online retailer of cosmetic products called Glossier was established by Emily Weiss in 2014.
The 'Into the Gloss' beauty blog, which is a blog on women's beauty and grooming routines, was started by Emily in 2010. Weiss revealed the first four Glossier products on her blog in October 2014. The cosmetics line currently includes foundation, masks, serums, and basics for skin care.
With its cutting-edge and professional website design, Glossier uses high-quality photos and provides consumers with easy navigation. The website is highly stylish and fits the personality of the brand perfectly.
One of my favorite picks for online retailers is Glossier. It's important to note that Glossier funded $24 million in 2016 to launch permanent retail locations and expand its brand internationally. The company's global net sales in the previous year, 2021, totaled $147 million, according to ecommerceDB.
How to Build a Website for Online Shopping?
Making an e-commerce website is now quite simple. The top ecommerce-related plugins are already pre-installed in Cloudways' newly released ecommerce starter bundle.
You may launch your new store with a few clicks and stop worrying about managing an e-commerce website.It is a plug-and-play solution that is quick, easy, and highly practical.
Every single one of the pre-installed plugins has been carefully chosen and has undergone a rigorous review procedure. When you use the Cloudways ecommerce starter bundle, powered by Cloudways WooCommerce hosting, you'll gain performance, speed, and dependability when opening your store.
Conclusion:
The top 10 eCommerce sites in the world are listed below, and as you can see, there is a wide range of different business strategies and a focus on different product categories. These websites are reputable and offer premium products at affordable prices. But they need to be more sufficient. Each website on this top 10 list must be the authority in its respective topic to be included. They must be intimately familiar with every nuance and insight of their markets before devising the most inventive means of satisfying those insights. Learn more about how to create an online marketplace website here.
I wish you luck locating your ideal platform among the best eCommerce portals. Our top-tier Shopify development services are available if you want to add more potent features to your online business. Your company will stay on top of the rapidly changing eCommerce market thanks to our talented developers and tenacious support staff. Avoid missing out. Call us right away!
FAQs:
What precisely is eCommerce?
Electronic commerce, often commonly shortened as eCommerce, refers to a process or technique of buying and selling products and valuable services online rather than in traditional brick-and-mortar stores.
What kinds of eCommerce models are there?
B2B (business-to-business), B2C (business-to-consumer), C2C (consumer-to-consumer), and other forms of eCommerce are included.
What forms of payment are most frequently utilized in eCommerce?
Credit/debit cards, online wallets like PayPal, and bank transfers are all typical payment options.
What does an eCommerce conversion rate mean?
The percentage of website visitors who complete a desired activity, such as making a purchase, is known as the conversion rate. It is an essential indicator for measuring success.
How should I manage shipping and logistics for my online store?
Depending on your business strategy, options include in-house fulfillment, third-party logistics (3PL), or drop shipping.
What is a responsive web design, and why is it essential for online shopping?
The user experience on your website will be improved thanks to responsive design on all devices.
What are the best ways for me to properly market my online store?
Use digital marketing techniques, including paid advertising, email marketing, social media marketing, and content marketing.