Why bother finding the best image compression tools?
Reducing the size of photos to make them fit more into a given amount of space is referred to as image compression or resizing. Additionally, you must optimize photos because they can occasionally weigh down your Website and cause slow loading times.
The most recent Google Page Experience change states that a quick load time is necessary for better rankings on your Website. The Largest Contentful Paint (LCP), one of the Core Web Vitals that gauges how quickly your Website's content loads, was introduced by Google in the update.
What are Image Compression Software Tools?
Image compression is a technique where data, mainly digital photographs, is compressed to reduce the cost of transmission and storage space. Numerous such technologies can aid in the quick loading of websites.
These resources aid in speeding up a website's operation. According to a study, a website's conversion rate suffers noticeably for every extra second it takes to load. Therefore, these tools are essential for preserving the SERP ranking and balancing load speed. Because Google suggests that it is a "ranking component."
Compressing images has many advantages:
Saves space: Well, the image size decreases when we compress images. We have extra room on our hard drive when the size is lowered. On our computer, we can store a considerable number of images. We everyone use mobile again. It gives our mobile devices more freedom by compressing photos.
The Website becomes faster: For web administrators, picture compression is significant. Web administrators can post various photos to the Website by compressing the images. Well, when the photographs are lower in size, the Website uploads more quickly. The website visitor has access to all of the photographs there. The webmaster will earn as a result.
Easier in photo editing software: We have a variety of photo editing programs. We occasionally need to alter our pictures. When we compress the photographs, it is simpler to edit photos with picture editing software.
Faster to upload to social media: Instagram, Twitter, or Facebook use is widespread. We are all familiar with it to some extent. Sometimes, we must post individual or group photos on social media. It will be simpler to upload at that time if we compress the photographs.
Compressing images has many Disadvantages:
Reduction in quality: When image compression is used, the file size is reduced, but the overall quality of the image suffers as a result. Depending on the type of image you're working with (the way that light and colors blend in the picture, for example) and the level of compression you've set, the difference may be scarcely perceptible when utilizing a low level of compression with a format like JPEG.
Variable standards: When using a compressed format, you are frequently given the option of how much to reduce the image quality. This allows you to choose the best quality/size ratio for your needs. Still, it also increases the likelihood that you will end up with a collection of compressed images (particularly if you are putting together a gallery using photos taken from other people too).
Best Top 10 Free Tools For Image Compression:
Professional picture compression software, such as Adobe Photoshop, can be expensive and unnecessary. When compressing photos for websites, website owners can save money by using a free internet application that performs just as well as a premium service. I want to present you with the top ten image compression tools, which are as follows:
1. Adobe Photoshop: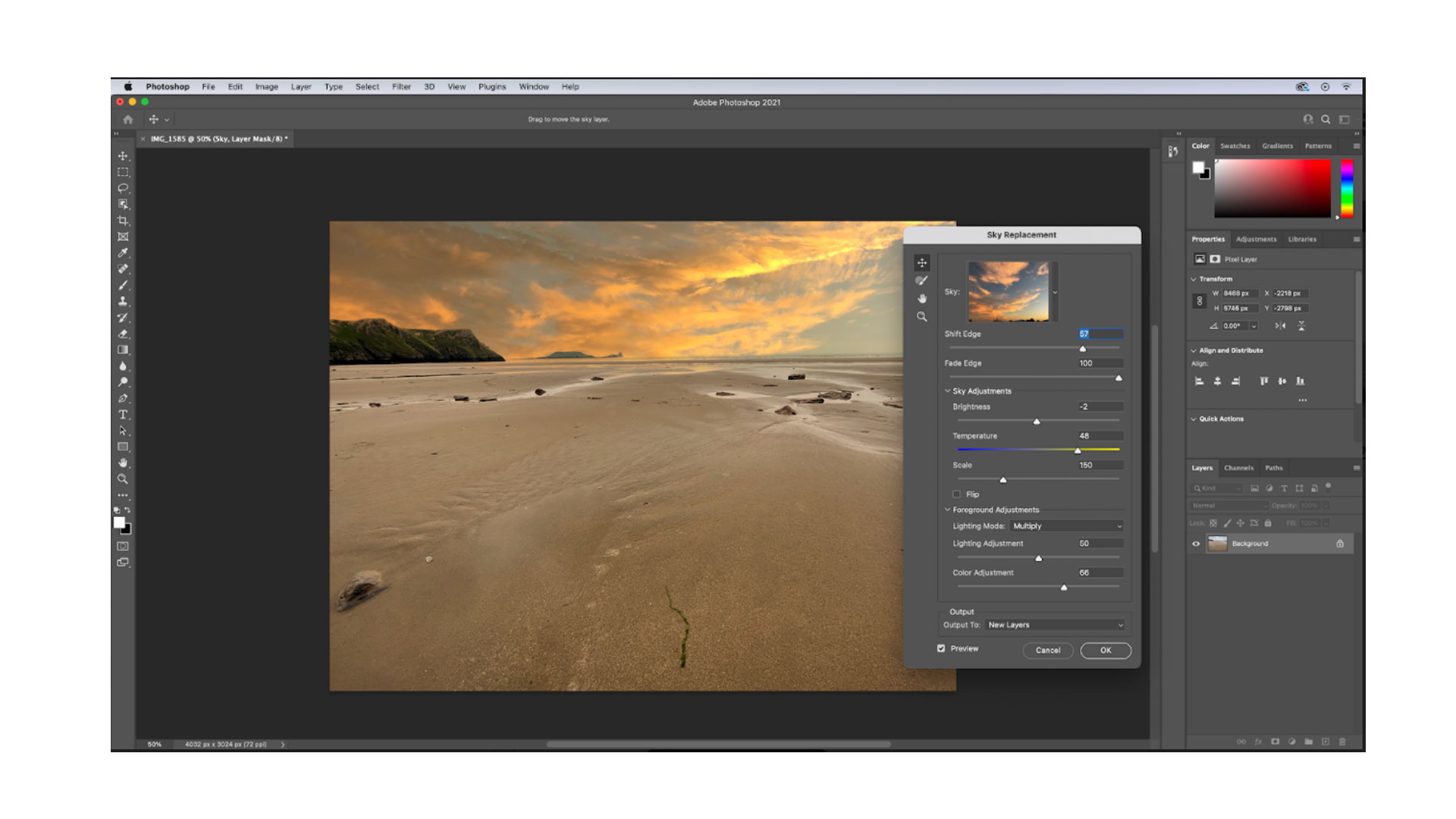 Adobe Photoshop is one of the most effective pictures compression programs because it also functions as a visual design tool. Additionally, while manipulating photographs, you can access many tools, including cropping, retouching, compressing, merging, and more.
Photoshop's ability to produce and modify raster pictures in numerous layers is a key feature. In addition to supporting transparency, these overlays or layers can serve as filters or masks to change the underlying images in layers beneath them. You can use shadows and other effects, including alpha compositing. Additionally, CMYK, RGB, Spot Color, Duotone, and Lap color spaces can all be applied to these layers.
A work in progress's default file extension is termed.
PSD (Photoshop Document). The width and height of a PSD file are limited to 30,000 pixels each, and the file size is limited to 2 gigabytes. Photoshop files can also be of this form. PSB (Photoshop Big) is a significant document format that increases the PSD's maximum height, width, and length limits to a combined total of 300,000 pixels and approximately 4 exabytes, respectively.
Pros:
Interactive interface
endless layers and masks
Cons:
The cost is high, especially if you only want to utilize the picture compression feature, in contrast to the majority of the products on this list of the top image compression tools.
2. ImageOptim: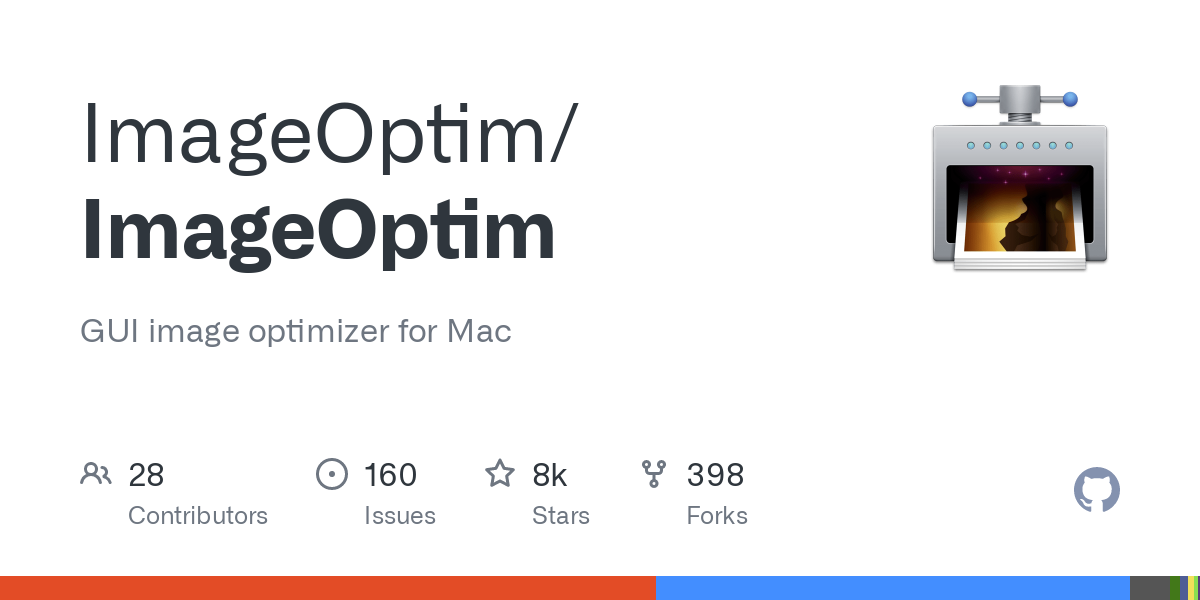 An image optimizer is a service, item, or library that reduces the size of image files. An image optimizer would often shrink the file size of an image by compressing and shrinking it, preferably without significantly lowering the image's quality. This enhances the performance and speed of websites by making images for the web faster to load in a user's browser.
A tool for lossless picture compression is called ImageOptim. Reducing the size of an image does not affect its quality. It is easy to handle and fairly effective. All you have to do to compress the images after downloading them is to "drag and drop" them. This blogging application is necessary if you use a Mac computer to create "web-ready" photographs.
Pros:
SVGO SVG optimizations.
Supports animations in PNG, JPEG, and other image formats.
Openly accessible and free.
Cons:
Only Mac compatibility is offered.
It removes the image's geolocation information and other metadata, including EXIF.
3. TinyPNG: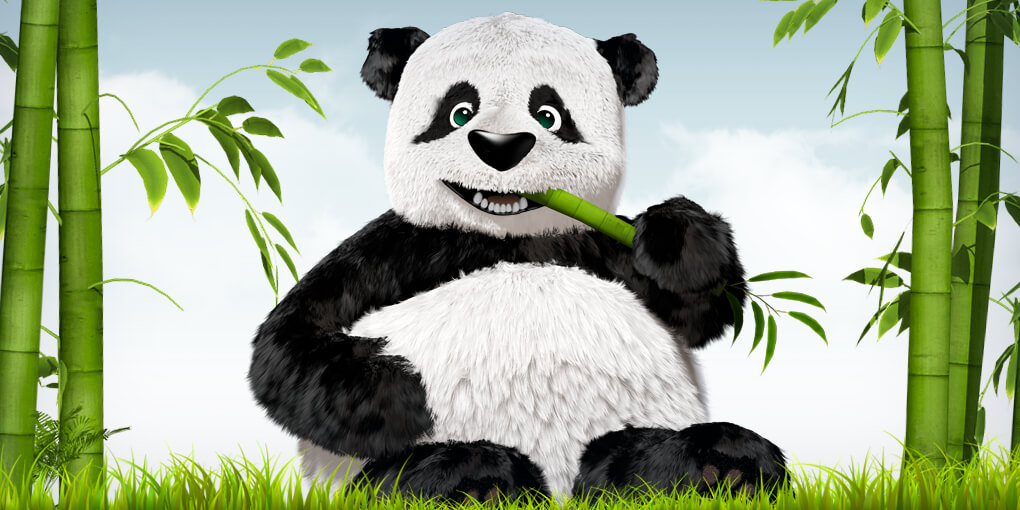 TinyPNG was one of the first and best-known free JPEG and PNG compressors. It is a beneficial tool that can also be used to resize photographs for an app or retail website. When more than 70% of the image size is retained, Tiny PNG performs at its best.
Additionally, each photo you upload can have a maximum image size of 5MB and simultaneously transmit up to 20 photos. Additionally, you can monthly compress 100 images. It even provides a helpful, cost-free picture compression extension for the Magento platform.
Pros:
extreme security
maintains metadata
Cons:
The online image optimizer only provides the lossy technique compression, in contrast to many other programs on this list of the top picture compression tools.
4. JPEG:
You can use JPEG.io to convert photos of any format into JPEG. Compared to most online image optimizer applications, it supports more image kinds. You drag and drop your PNG, GIF, SVG, or PSD files onto their Website to start using it. The application first turns the photographs into JPEGs before compressing and sending them back to you.
Additionally, the tool may access your Google Drive or Dropbox to retrieve image files, then deliver the optimized JPEG files to you in a zip bundle.
Pros:
Adaptable user interface
the batch editing choice
Cons:
Unlike several top image compression programs on this list, the online image optimizer has a cluttered UI.
5. Optimizilla: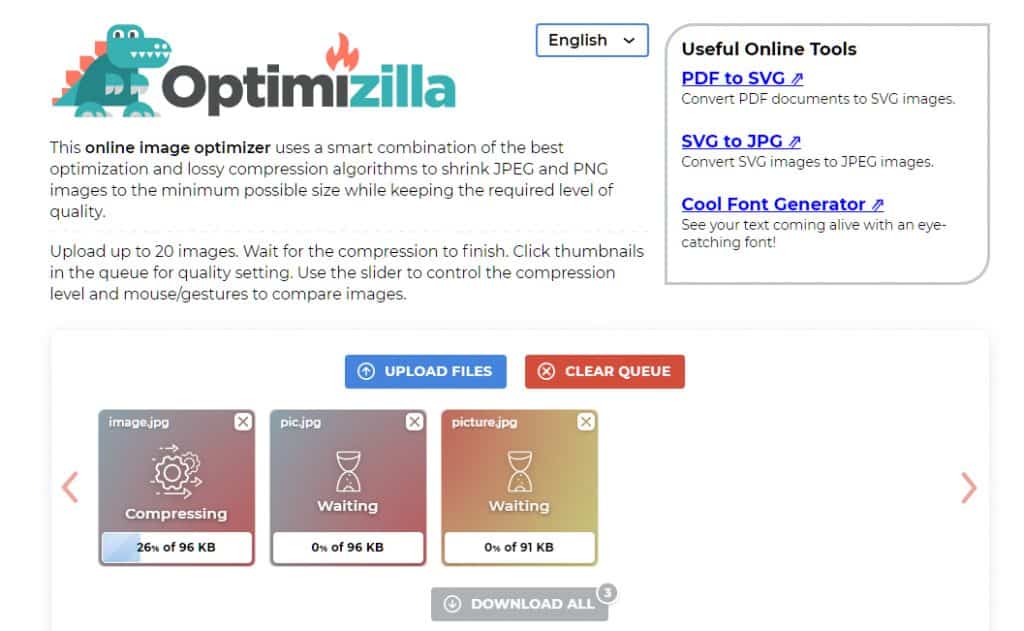 One of the best image-compression software programs for designers and professional photographers is called Optimizilla. Its user-friendly interface makes it simple to post compressed photographs to many websites.
Additionally, you don't need to download any plugins or software to use Optimizilla because it is a web-based service.
Submit the image you wish to compress to the Optimizilla website, then select the percentage level of compression. It's that easy! But as usual, it's crucial to know the characteristics of any tool you choose for image compression before using it.
Pros:
bulk upload for download and compression
before compression, the ability to preview photos
Cons:
While one of the most effective programs for PNG and JPEG image compression, Optimizilla does not optimize PDF files.
6. ImageRecycle: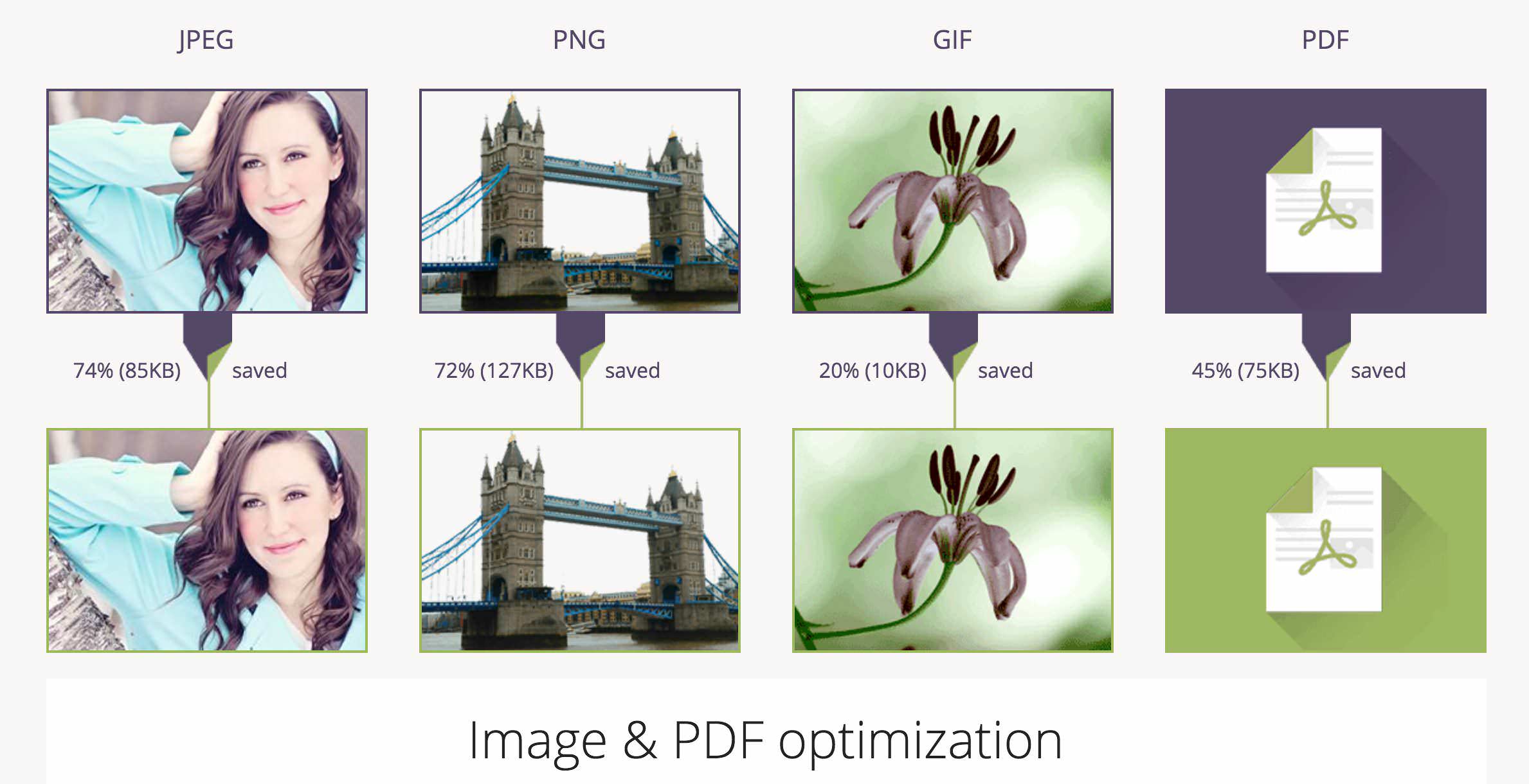 We've already covered some top tools for compressing photos to free up storage space and enhance user experience. ImageRecycle provides a solid mix between compression and quality, placing it firmly in this group.
Additionally, it's one of the most fantastic image compression tools available if you want to compress PDF images.
The WordPress plugin compresses PNG, GIF, and JPEG pictures and PDFs.
Pros:
Integrated CDN
Using analytics, determine which images will benefit from optimization.
Cons:
Limited image optimization is available in the free version.
7. Resize Photos: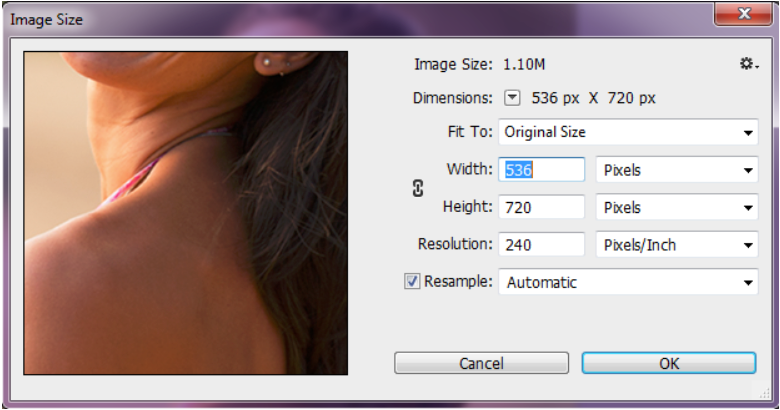 Resize Photos is a photo compression and resizing program that enables you to optimize your Website's performance while freeing up space on your device. Because it's simple to use, accessible and enables you to apply different effects to your compressed photographs, it falls within the category of the finest image compression tools.
Resize Photos gives you several alternatives for compressing a photo once you upload one from your PC. The image compression tool returns the optimal image once you select the output format, the output format's width in pixels, and the compression level.
Pros:
There is nothing to download
offers the possibility to apply special effects and Exif data
Cons:
There is no way to change the quality, contrast, or brightness.
8. PNGGauntlet: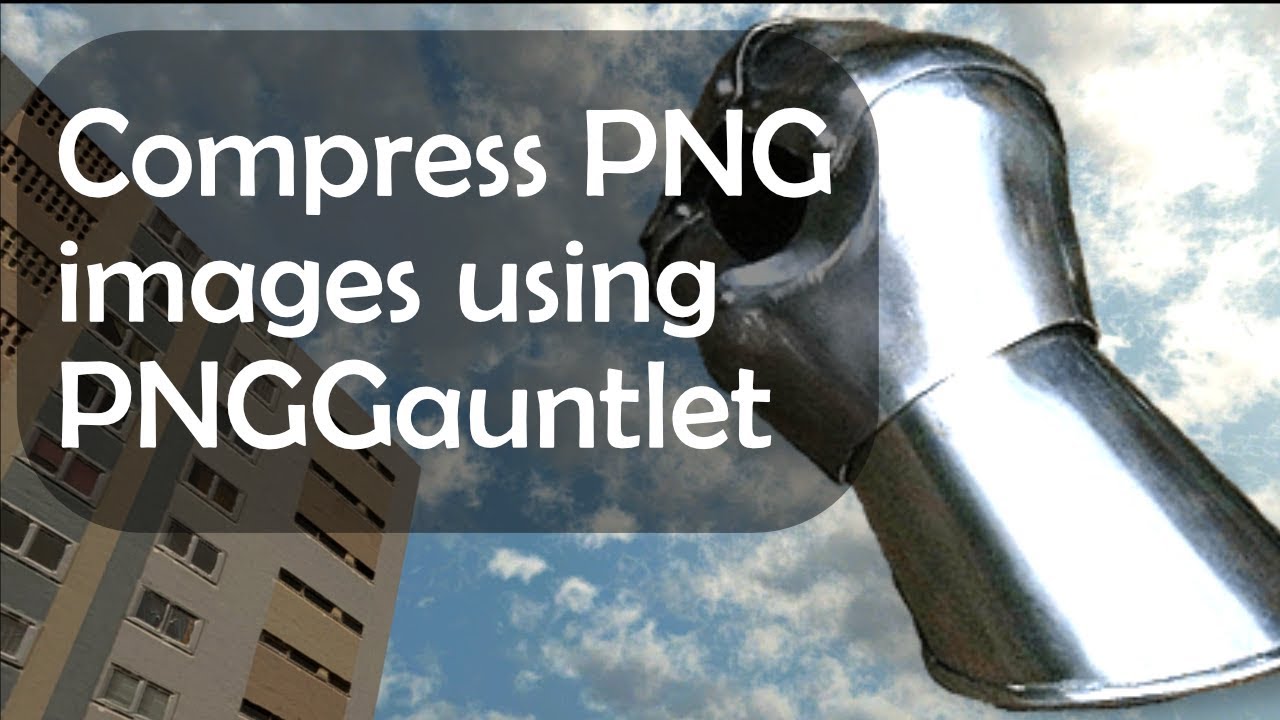 Most of the applications on this list of top image compression tools handle various file types. However, if you only work with PNG files, you might need image compression software tailored specifically for this file type. One such program that focuses on PNG file optimization is PNGGauntlet. This application, which works with Windows, converts many file types into PNG.
This tool's ability to mix different algorithms to get the best compression level is one of the reasons it is on the list of the best image compression tools. Check out the other factors that make this one of the most significant pictures compression programs.
Pros:
Real-time file comparison is simple
logical interface
Cons:
only works with PNG
only a few options for setting compression
9. RIOT: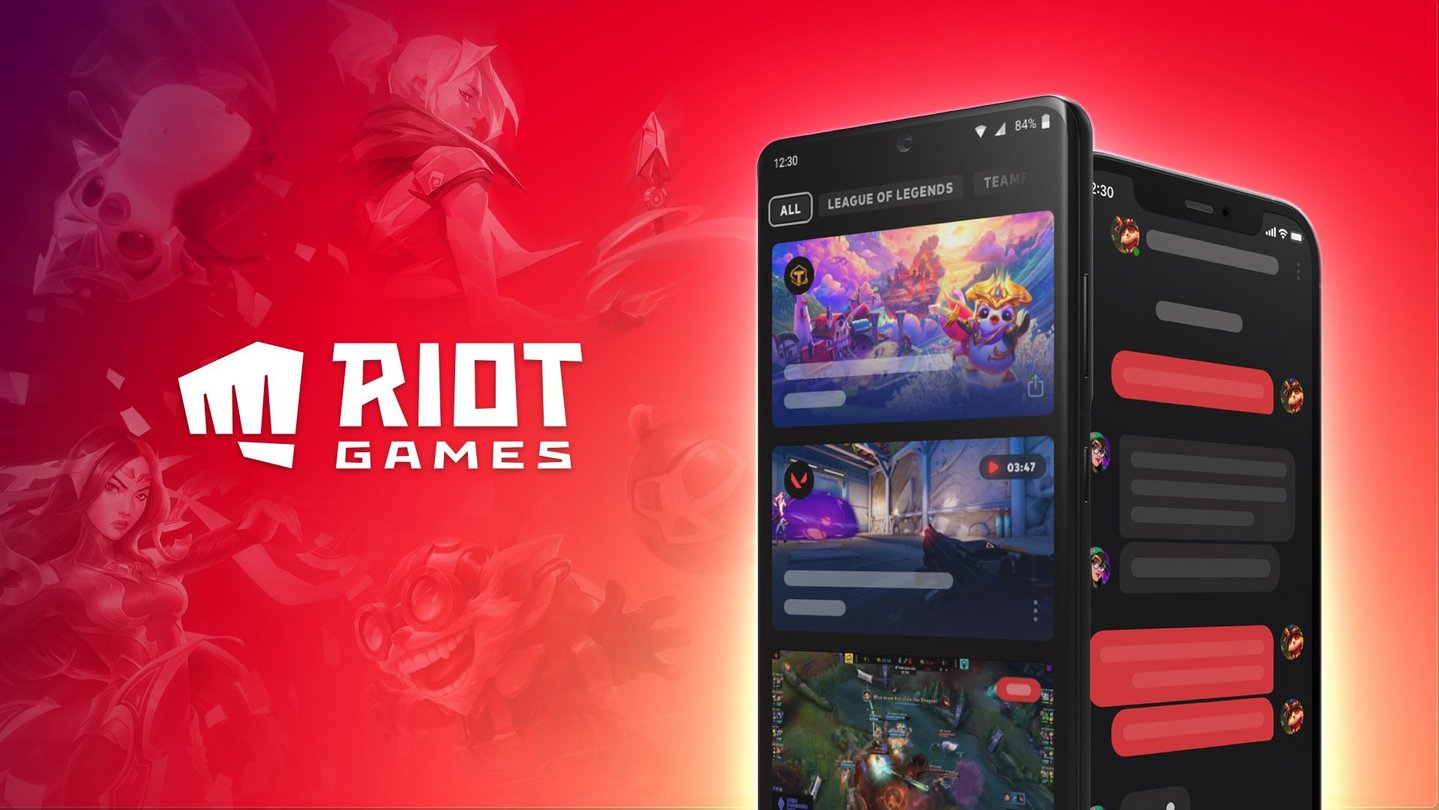 GIF, PNG, and JPEG files can all be optimized via the Radical Image Optimization Tool (RIOT). It allows you to choose the number of colors, contrast, brightness, gamma, invert, and metadata settings for all of your photographs while still allowing you to upload files in batch mode. Its interface includes fundamental tools like pan, zoom, rotate, and flip. Although its GUI is intuitive, unfamiliar users could find it confusing.
RIOT offers the top image compression tools for handling multiple images.
It's also one of the most fantastic image compression tools for professionals searching for a vital tool with cutting-edge features.
Pros:
speedy processing
Batch assistance
Cons:
Although this is one of the best image compression tools, you must download it to use it because it is not web-based.
10. Pixillion: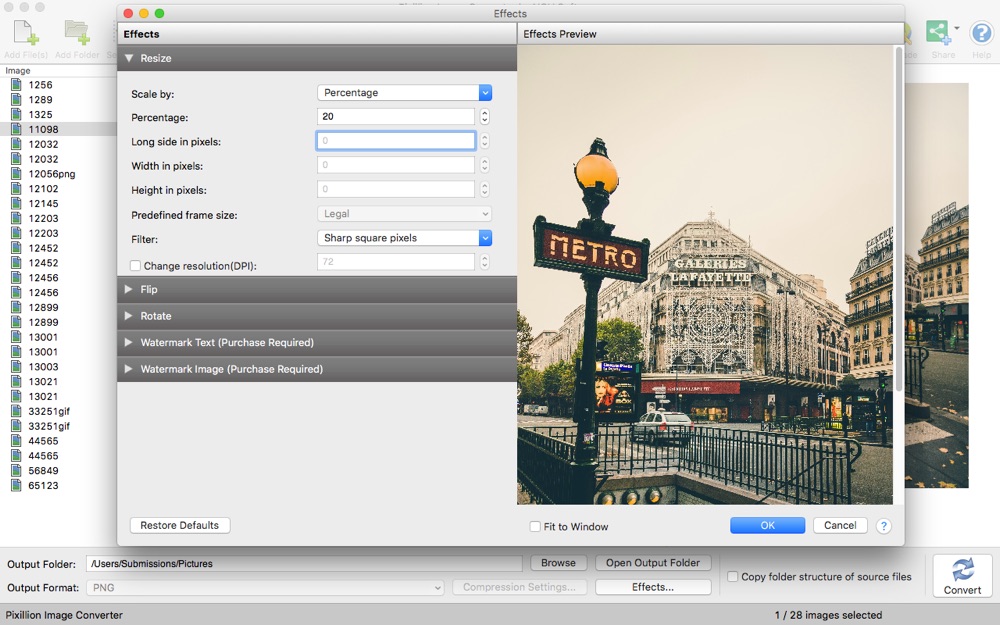 One of the best programs for picture compression that you can use to reduce the size of various image formats is Pixillion.
Why so?
It also supports various formats and allows you to customize each image's properties. The tool is also quick, light, and simple to use.
These qualities are, after all, what you would anticipate from the top image compression technologies.
Pros:
enables uncommon file types
advanced image changes and compression settings
allows for bulk processing
Cons:
For new users, the UI can be complicated.