According to filmmaker James Gunn, Guardians of the Galaxy Vol. 3 will not be used to build up future events in the Marvel Cinematic Universe.
During a press conference for Warner Bros.' The Suicide Squad, Gunn told Collider that Marvel Studios had not pressured him to include story beats that would bridge the gap between their Phase 4 and Phase 5 plans.
Because Guardians of the Galaxy Vol. 3 is now the penultimate film in Marvel's Phase 4 film slate (Fantastic Four has yet to be released), some fans may believe that its plot will serve as the spark for Phase 5 of the MCU.
Despite the fact that earlier Guardians films introduced characters and other elements that would go on to have an impact on the MCU, Gunn has stated that it will not.
"The only time they [Marvel] ever [asked me to include something for future MCU movies] was on the first movie with Thanos, which they wanted me to do, and on the second movie with Thanos, which they wanted me to do, and on the third movie with Thanos, which they wanted me to do, and on the fourth movie with Thanos, which they wanted me to do, and on the fifth movie with Thanos, which "Gunn made his presence known.
"Apart from that, they've never done anything like that. I have to pay attention to what happens, which they did tell me about – things like what happened with Gamora [from Avengers: Endgame] and other things.
I'm aware that the characters have gone through a lot, so I'll have to cope with that "he stated
"But, for the most part, they never asked me to include anything in Volume 3's script to build up any future events. I wouldn't do it either, because it's not really my thing."
Analysis: How will the Guardians Holiday Special set up Guardians of the Galaxy 3?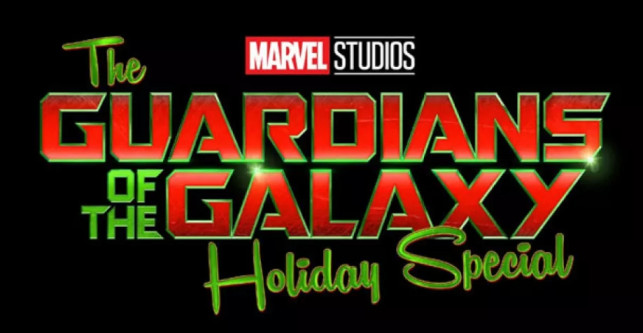 While the third installment of the Guardians of the Galaxy franchise will not be the focus of Phase 5, Gunn's other Marvel project will be required to watch for MCU fans.
The Guardians of the Galaxy Holiday Special, which will premiere on Disney Plus in December 2022, will serve as a bridge between Vols. 2 and 3.
Furthermore, the 40-minute special will go a great way toward establishing the plot for the Guardians' upcoming film.
"I'm going to film it [the Holiday Special] at the same time as the movie," Gunn added in a separate Collider interview.
I'm using a lot of the same sets and people, so we're filming at the same time as the movie, but it'll have to be edited and finished sooner.
"It's in-canon, it's about the Guardians, you'll learn things you need to know before Volume 3, and it's fantastic; I'm really pleased with it."
So, in order to get some information ahead of Guardians of the Galaxy Vol. 3, we'll have to watch the Guardians Holiday Special – but what could the special's premise be?
To begin, something involving Gamora (Zoe Saldana).
Following the events of Avengers: Infinity War (in which Thanos killed present-day Gamora in order to reclaim the Soul Stone from Vormir) and Avengers: Endgame (in which the 2014 version of Gamora went missing after Thanos' defeat), the Guardians have gone in search of their friend, surrogate sister, and, in the case of Star-Lord (Chris Pratt), his lover.
It's unclear how this storey will play into the Guardians' next film, Thor: Love and Thunder, which will hit theatres in May 2022, but we expect it to be part of the Guardians Holiday Special before the search for Gamora takes centre stage in Vol. 3.
Drax (Dave Bautista) and Rocket Raccoon (Bradley Cooper) are both expected to depart in Vol. 3.
Bautista has already stated that Guardians of the Galaxy Vol. 3 will be his final appearance as the character, and Gunn has previously stated that Rocket Raccoon may not be a part of the group after Vol. 3.
The Guardians Holiday Special might thus start laying the stage for their departures (perhaps they don't agree with Star-intergalactic Lord's pursuit of Gamora?)
before they may or may not leave in Vol. 3.
We won't know for a bit, as Guardians of the Galaxy Vol. 3 isn't set to hit theatres until May 2023.