The Portable Document Format (PDF) is one of the most widely used file formats for presenting documents with text formatting and graphics. If we glance around, we'll see that practically everyone uses PDF files when working on a computer, including students, businesspeople, and others.
PDF files are very secure, and only a few third-party PDF editing programmes may be used to alter them. When it comes to editing PDF files on the Windows desktop, we have a number of options. When it comes to Android, though, there is a limited selection.
List of 10 Best free PDF Editor Apps For Android
We'll go through some of the finest PDF editing applications for Android in this post. So, let's have a look at the top PDF editors for Android.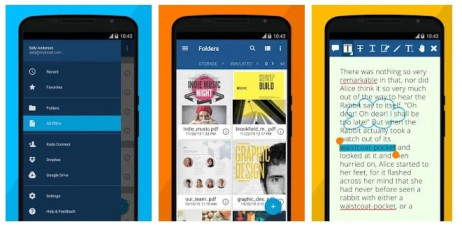 Give Xodo PDF a try if you're seeking for an all-in-one PDF reader and annotator software for your Android smartphone. It is, without a doubt, the quickest PDF viewer accessible in the Google Play Store. Xodo PDF is wonderful since it allows you to write right on the PDF, highlight and underline text, and more. Xodo PDF can also sync with Google Drive, OneDrive, and Dropbox, among other services.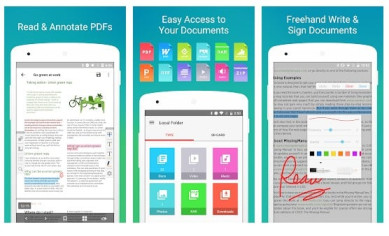 Users may edit and convert PDF documents with Kdan PDF Reader. The best feature about Kdan PDF Reader is that it allows users to highlight and handwrite on PDFs. Not only that, but you can also use Kdan PDF Reader to back up and share PDF files with friends and coworkers through email or cloud storage.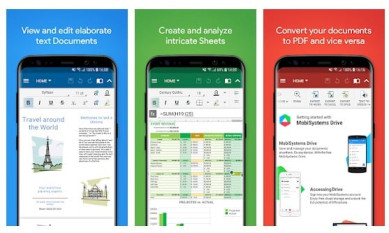 MobiSystems OfficeSuite is an Android office suite application. Because it's an office suite programme, you can read, edit, and create Word, Excel, PowerPoint, and PDF documents with it. When it comes to PDF capabilities, MobiSystems OfficeSuite lets you view and modify PDF files. You may also produce PDF files with fillable forms, increased security, and other features.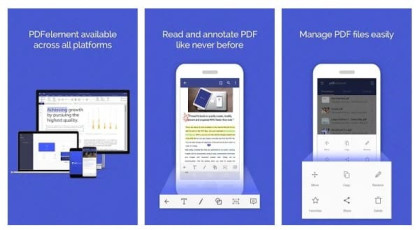 PDFelement from Wondershare is another another excellent PDF editor for your Android device. The nicest part about PDFelement is that it has nearly all of the tools you'll need to view, annotate, and manage PDF files while on the move. Markup & Annotate PDF, Highlight, Underline, or Strikethrough context are just a few of the important functions of PDFelement.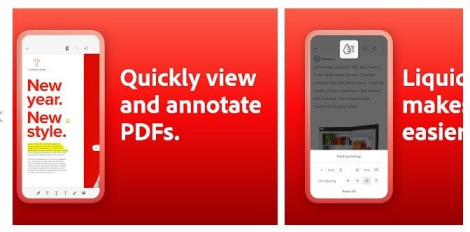 When it comes to PDF editing apps, Adobe Acrobat Reader is head and shoulders above the competition. You may view, edit, sign, and annotate PDF documents on your smartphone or tablet using Adobe Acrobat Reader. Adobe Acrobat Reader for Android has more capabilities and is simpler to use than alternative PDF editors. Using Adobe's free PDF editor, you may view and edit PDF files stored on Google Drive.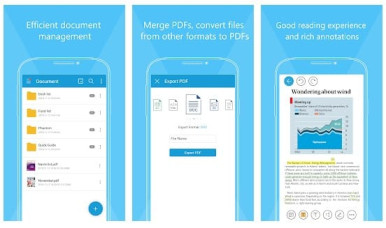 A PDF reader and editor in one, Foxit MobilePDF is a free download. However, the primary purpose of Foxit MobilePDF is to read PDF files. When it comes to editing capabilities, Foxit MobilePDF lets Android users browse, annotate, and secure PDF files.
In addition, Foxit PDF Editor gives you a wide range of PDF management options.
Searching for text in PDF documents, bookmarking passages, and more are all possible with Adobe Acrobat.
7. ezPDF Reader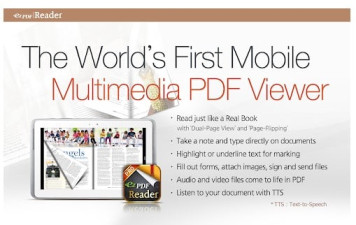 In addition to ezPDF Reader, we've included another top PDF viewer and editing programme, such as Adobe Acrobat DC. Because it's the only PDF player for Android with built-in multimedia capabilities, ezPDF Reader excels. Although the app's UI is old, it is jam-packed with useful functions. PDF files can contain embedded multimedia files, such as MP3s or animated GIFs, which can be played back using this capability.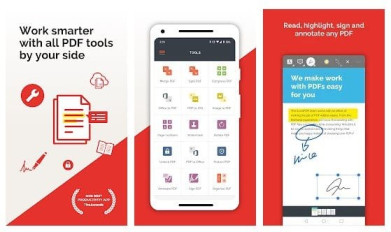 If you're seeking for a free and easy-to-use PDF editing tool for your Android device, iLovePDF could be the finest option. What's more, guess what? You may use iLovePDF to add signatures to PDF documents, modify and fill out PDF forms directly, and so on. Other PDF-related capabilities offered by iLovePDF include PDF merge, PDF slipt, PDF compressor, and so on.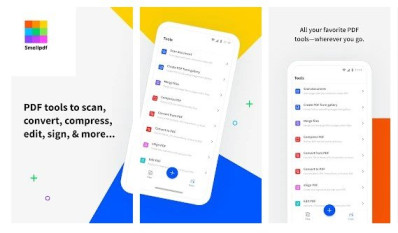 On the Google Play Store, Smallpdf is one of the top PDF reader and annotator applications. The software includes everything you'll need to view, annotate, and manage PDF files while on the move. Smallpdf not only allows you to edit PDF files, but it also has a lot of other handy functions. You may, for example, merge PDFs, compress PDFs, and convert PDF to any other file type.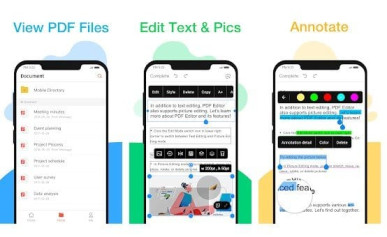 WPS PDF Pro is an all-in-one PDF editor for Android phones and tablets. WPS PDF Pro, like any other Android PDF editor, allows you to read, edit, scan, annotate, comment on, and convert PDF files. In a nutshell, WPS PDF Pro has all of the features you'd expect from a professional PDF editing tool for Android.
The finest PDF editing applications for Android that you can use to edit PDF documents are listed below. If you know of any more similar applications, please let us know in the comments section below.