What is ERP Software?
Enterprise resource planning is known as ERP. ERP is a comprehensive software program created for companies of all sizes and types. ERP systems are used to facilitate communication between internal divisions of a company and external data and functions. Understanding a company's activities in real-time is made easier with the aid of enterprise resource planning.
A business's numerous departments can use an ERP System to effectively evaluate, interpret, and carry out their daily core operations. Organizations can manage all business activities through a single system by utilizing this business management solution.
ERP, or enterprise resource planning, is one of the IT industry's fastest-growing software categories. It unifies the essential business operations into a single software program that can be used by the entire company. It has modules for finance, sales and marketing, human resources, trade and logistics, and other areas that make it easier to conduct business, streamline procedures, and manage data. This post will assist you in swiftly comparing and evaluating the top enterprise resource planning (ERP) programs available, as well as several other ERP tools that I believe you'll find useful.
Features of ERP Software & Tools:
Integration. Data silos lead to inefficiency, missed opportunities, and departments working at cross-purposes
Automation
Data analysis
Reporting
Tracking and visibility
Accounting
Financial management
Customer relationship management (CRM)
Pros and cons of ERP Software & Tools:
Pros:
Improved Communication
Improved Data Security and Accessibility
Better Financial Planning
Streamline Workflows
cons:
Slow Software Implementation
Expensive to Start (and Continue)
Slow Data Migration
Too Complex
List of Top 10 Best ERP Software & Tools:
Discover the best ERP software solutions in the following paragraphs. The top tools for ERP software are listed below:
1. Microsoft Dynamics 365: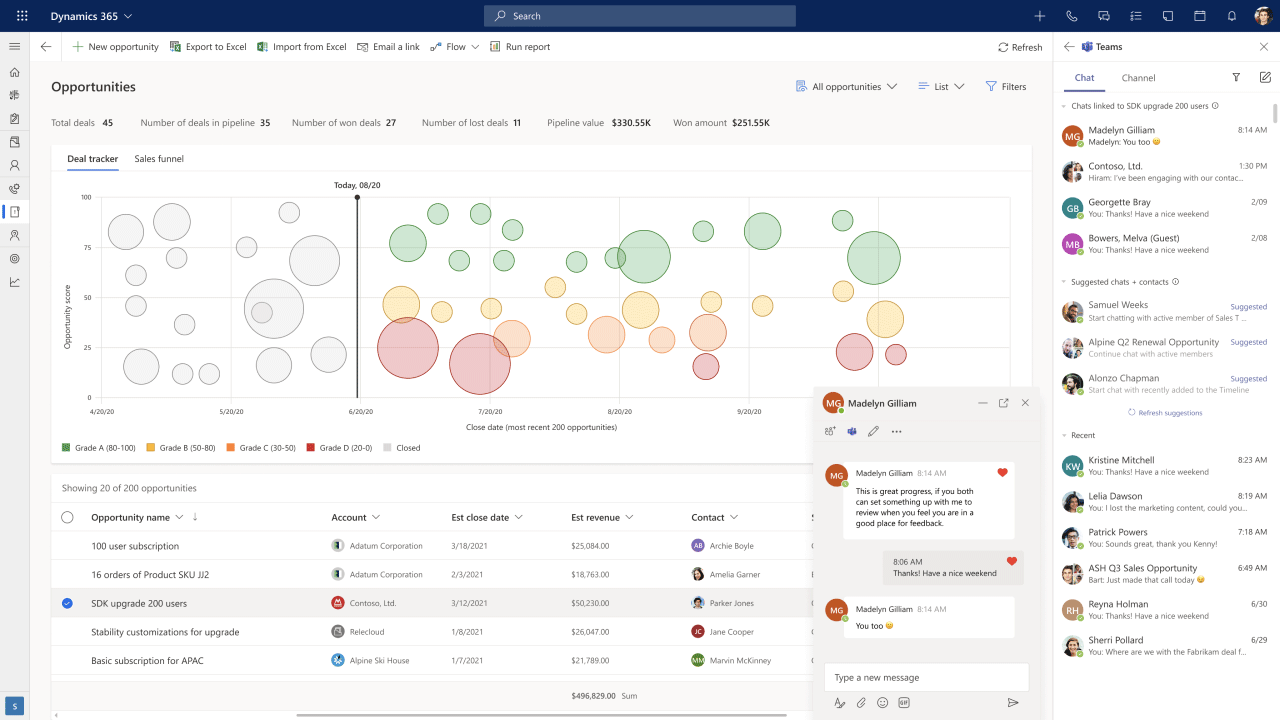 If you already use Microsoft software, Microsoft Dynamics 365 is the logical choice for business resource planning (MS Teams, MS Project, MS Office). Companies like Coca-Cola, Crate & Barrel, BMW, and Lowe's use MS Dynamics 365. Combine and match modules for field service, finance and operations, sales, marketing, content management systems (CMS), and connected commerce.
Anyone used to working with Microsoft platforms would recognize the feel and interface of Microsoft Dynamics 365, making it simple for Microsoft-savvy businesses to implement. To further personalize your experience (and your pricing! ), you can choose which of their applications you want to use. There is a Microsoft Dynamics ERP solution for businesses of every size.
For older office computers or entry-level laptops, Microsoft Dynamics 365 might be a bit of a memory and CPU hog. For the majority of complicated analytics, it would be prudent to use a third-party integration because the built-in reporting suite might benefit from more customization choices. Luckily, there are lots of choices.
2. Odoo ERP:
Odoo is open-source software that can be fully customized and is jam-packed with hundreds of finely made business apps. A majority of business demands, including CRM, Sales, projects, Manufacturing, Inventory, and Accounting, to name a few, can be satisfied by Odoo's user-friendly database. Odoo is a comprehensive software program made to accommodate all business requirements, regardless of size (or budget). By eliminating unnecessary manual processes, organizations may become more productive and save numerous hours of labor thanks to Odoo's incomparable, seamless nature.
Users can automate various operations that would have otherwise required manual inputs into numerous applications because every module is connected to one another to create a completely integrated experience from app to app. Odoo keeps all business operations in one location, allowing teams to work most effectively with other departments from a single unified platform. The corporate technology and software development communities all over the world can benefit from security features provided by Odoo, an innovative and user-friendly open-source program. Numerous modules and apps that are created specifically for various business needs are available on the Odoo market.
3. Lightspeed Retail: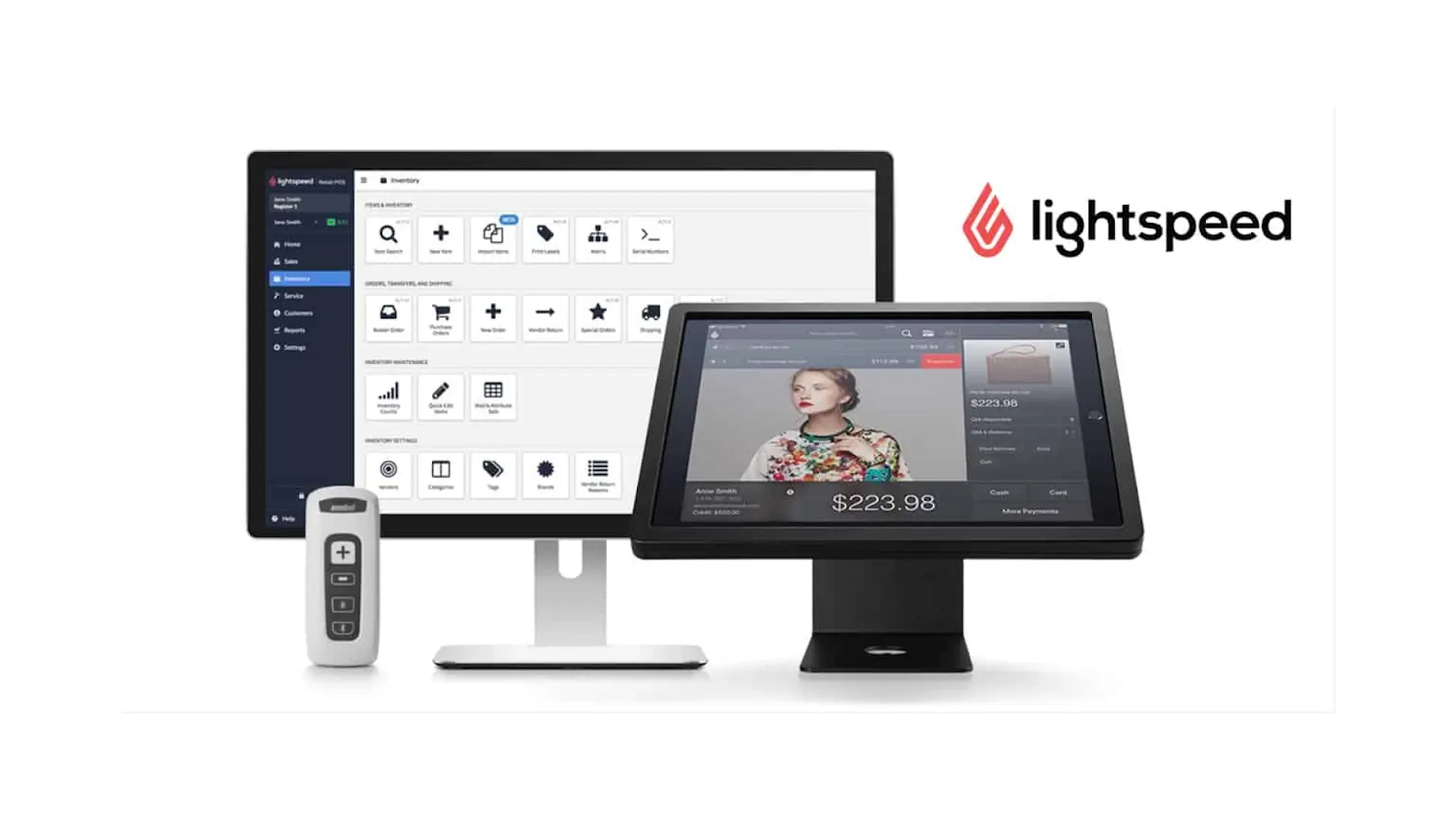 The retail and hotel sectors use the e-commerce platform Lightspeed Retail. Lightspeed's services include point of sale, eCommerce, delivery, loyalty, accounting, kitchen displays, and more. The system provides alternatives for both online and offline sales, such as setting up appointments for in-store services or making Google local inventory advertisements. Inventory can also be managed through automated order procedures and contains complete supplier information and high-quality product photos.
4. Workday: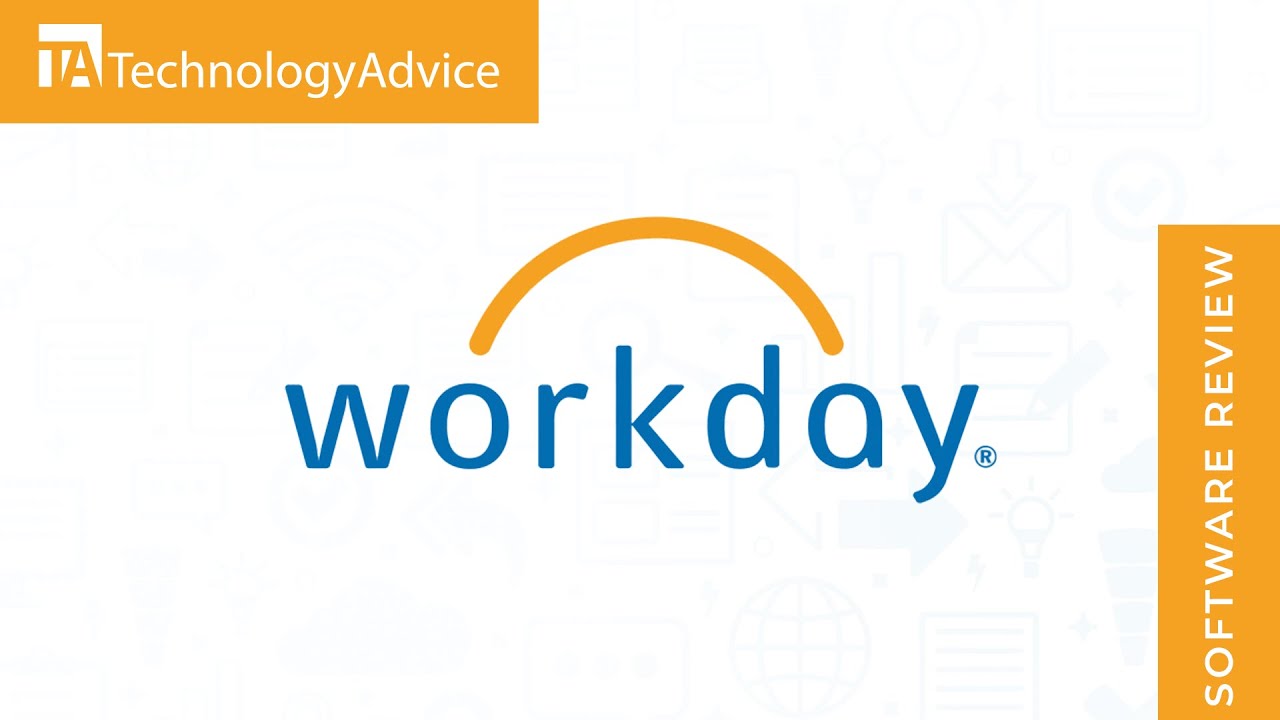 Another ERP service that isn't a true software program is Workday. Instead, it's a platform that runs on the cloud where you can buy various modules. Payroll, human resources, and accounting are all included in the Workday core package. You can supplement this by purchasing extra project management, customer service, reporting, or security modules, which you can continuously subscribe to.
Even for beginners, Workday's user interface is well-designed and simple to use. This makes it simpler than ever for new hires to contribute to your company's success straight immediately rather than having to learn the ropes gradually.
Workday provides a distinctive combination of advantages for both workers and companies. Training programs should enable employees to advance within an organization rather than merely holding onto their current job. Employers, meanwhile, benefit from "hire-to-retire" technology that makes it easier to recruit and keep the best employees while also ensuring that everyone is immediately onboarded and prepared to work from day one.
5. SAP Business ByDesign: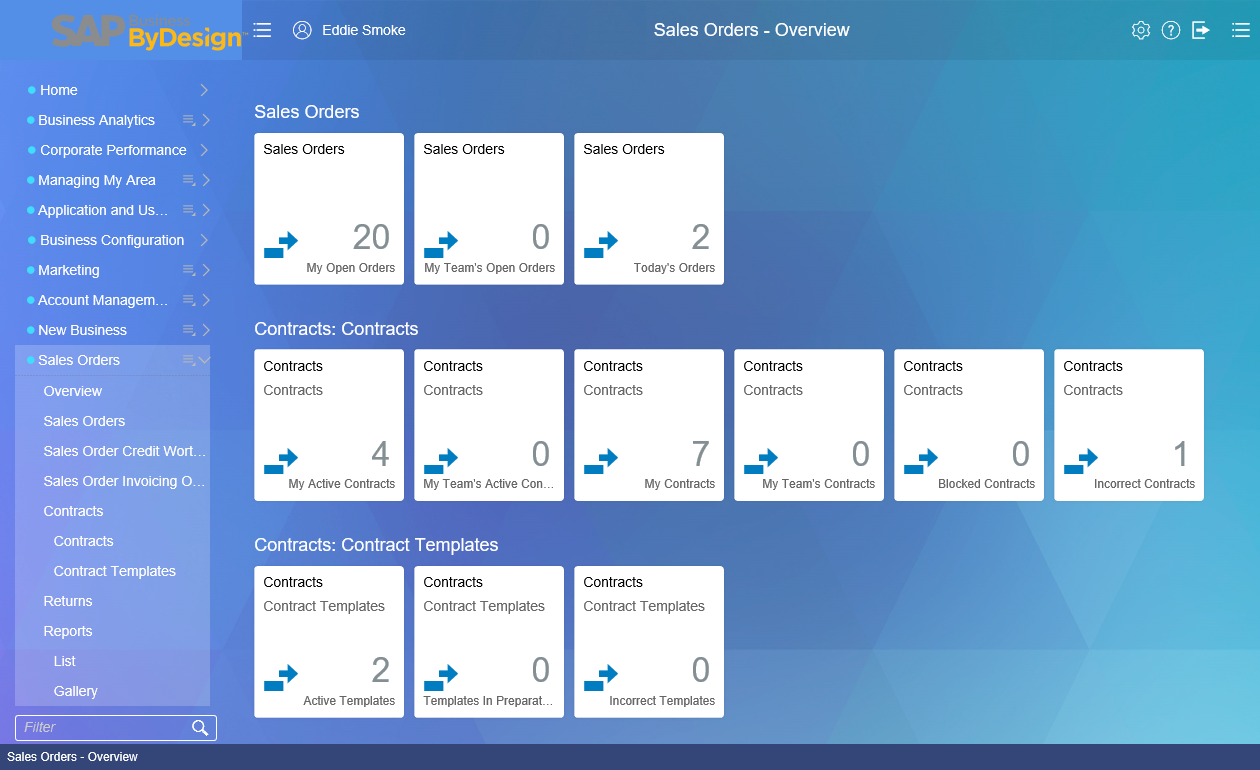 The full cloud enterprise resource planning (Cloud ERP) solution known as SAP Business ByDesign (ByD) is offered and managed as a SaaS by SAP SE. Small to medium-sized firms and subsidiary companies are intended, users. The software's incorporated business analytics, mobility, e-learning, and support features are intended to facilitate business operations across application domains, from finance to human resources. The foundation of SAP Business ByDesign is a service-oriented architecture (SOA). The underpinning technology makes use of SAP's HANA in-memory database. Easy integrations with other SAP or non-SAP applications are guaranteed by a complete variety of prepackaged integrations, SOAP, and OData web services.
Financial Management (FIN), Customer Relationship Management (CRM), Project Management (PRO), Professional Service Automation (PSA), Supplier Relationship Management (SRM), Procurement, Supply Chain Management (SCM), Production, Human Resource Management (HCM), and Fund and Grant Management are the main application areas. Support for executives and management of compliance for integrated business analytics. Twelve languages are supported by ByDesign, which is used in 144 countries.
6. Kinetic: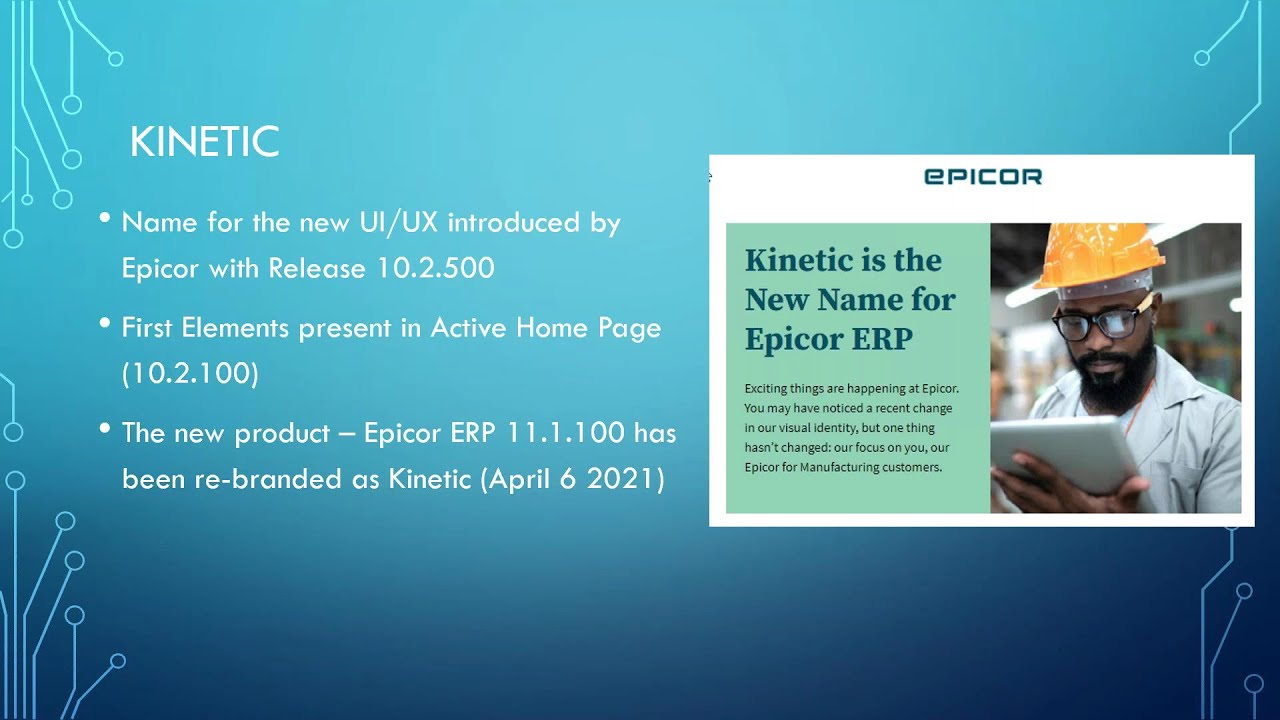 The SaaS ERP solution Kinetic, originally known as Epicor, is designed for small- to medium-sized manufacturers. Employees of any expertise level can quickly locate the tools they require by using the software's simplified and uncomplicated interface without having to first wade through lengthy instructions. Even the greenest staff can pick it up quickly because it is so welcoming.
You have the option to deploy Kinetic either on-premises or in the cloud. It is in a unique position to handle the demands of many sectors with a single platform because it is a comprehensive manufacturing management system.
You may incorporate social network-style communication between employees using Kinetic to ensure that everyone is always informed of what's going on in the company. Additionally, it makes it simple to connect with your foreign team utilizing the same platform, whether the communication is taking place locally, regionally, or globally.
Using its community element, this platform also offers B2-B customers a business-to-customer experience. Conveniently managing contacts, leads, and customers from any device, helps you to strengthen your engagement with clients and prospects.
7. ePROMIS ERP: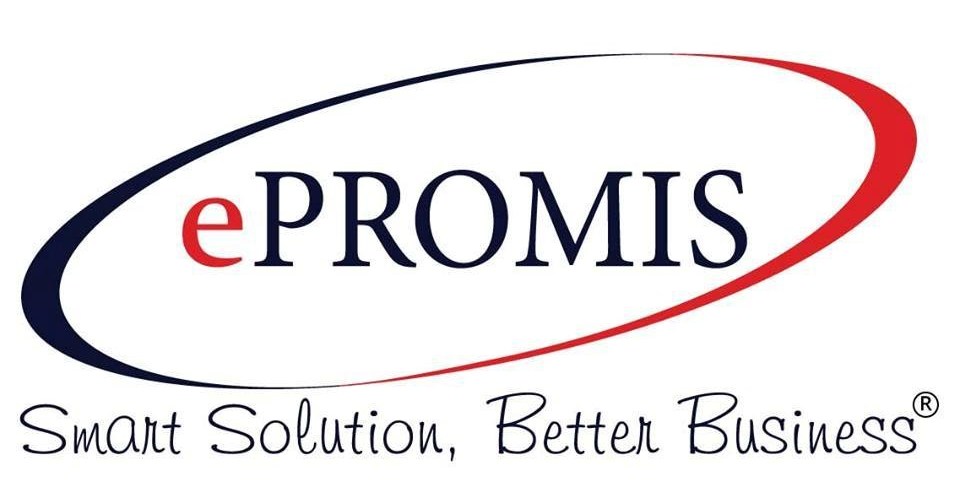 ePROMIS is a top provider of enterprise business management software solutions across numerous sectors and verticals, including ERP, HCM, and CRM. The Next-Generation Customizable ERP Solution, ePROMIS ERP, gives you the power to coordinate every part of your company, exchange data, drive performance, reduce expenses, and increase profitability. Enterprise functionalities such as finance, supply chain, assets, projects, analytics, human resources, customer relations, and planning are all addressed by ePROMIS ERP.
An exclusive enterprise solution merging tried-and-true best practices and organizations' best practices can be created by customizing this full-fledged enterprise solution to the nature and organizational structure of the business. The possibilities are endless with ePROMIS Solutions. With the powerful business intelligence tools of ePROMIS Enterprise ERP, you can turn your huge data into insights, keep your team engaged, and complete tasks swiftly.
8. M1 ERP: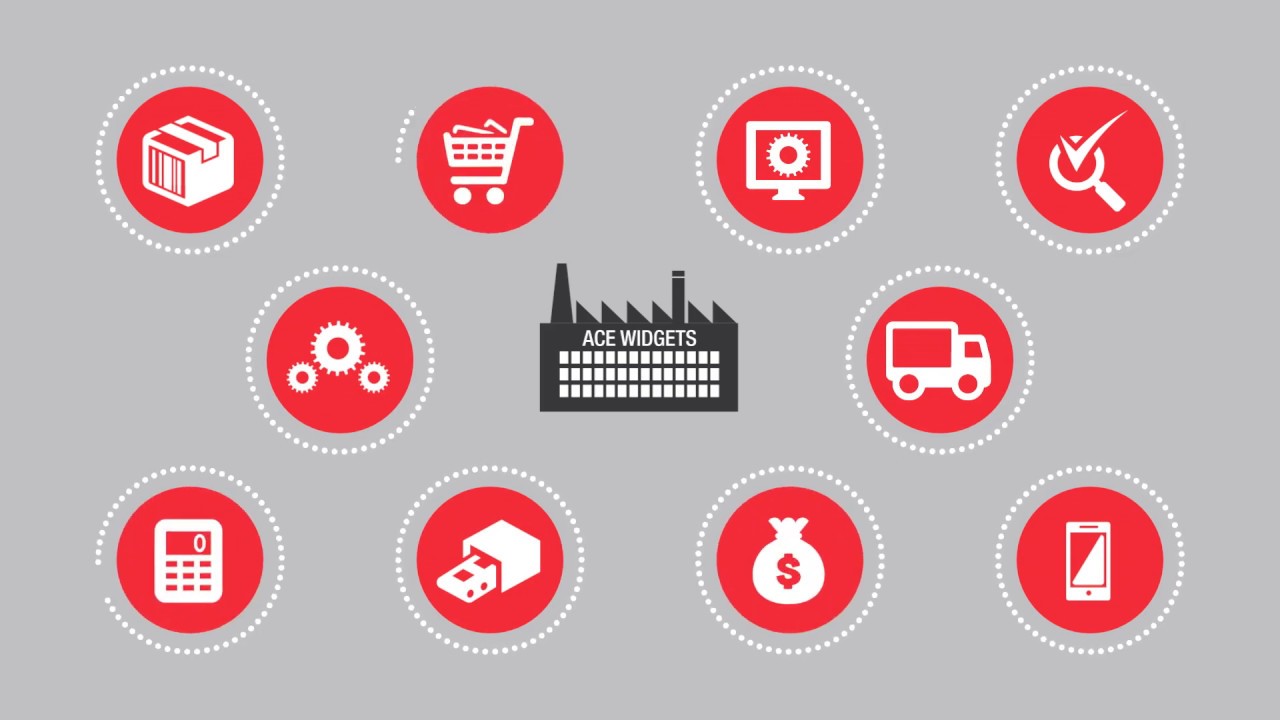 M1 is an on-premises or cloud-based subscription ERP solution for manufacturers that enables you to integrate all of your business processes onto a single platform and centralize your data. It enables you to coordinate and share data among multiple business operations, including sales, inventory, scheduling, production, and shipping.
Small to midsize businesses that use repetitive, make-to-stock, make-to-order, and engineer-to-order manufacturing processes can benefit from the solution. A multi-level, automated configuration is offered by M1's product configurator, which creates product configurations from a BOM, including all sub-assemblies. After the wizard is finished, users can add more formulae and rules.
Through interaction with Crystal Reports, the system also provides functionality for inventory barcoding, shop floor control, and configurable reporting. Free "view only" licenses for users who only need to view and edit reports, "Smart Screen Technology," which changes screens based on user input, and a free M1 Design Studio, which enables system customization without requiring access to the source code or extensive programming knowledge, are additional key features.
9. MRPeasy: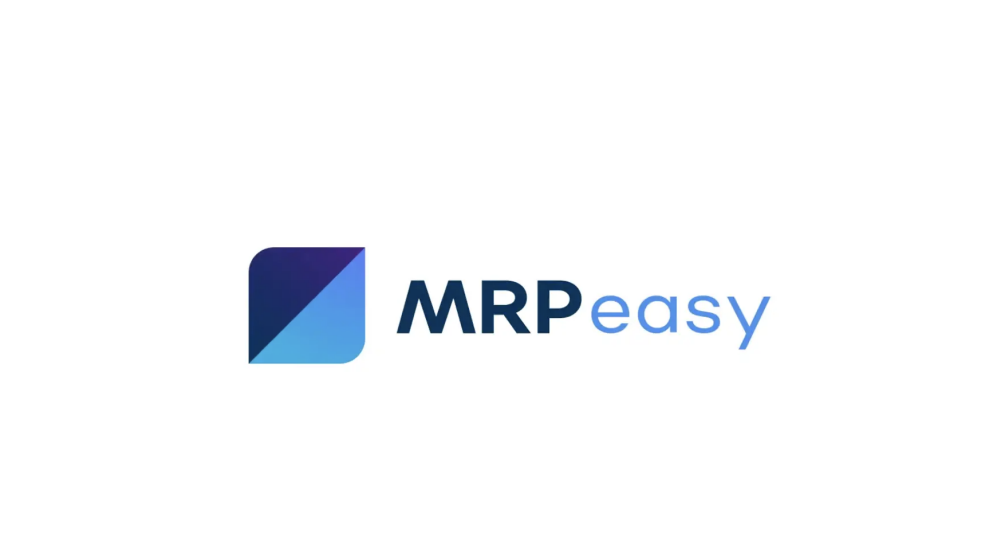 For small manufacturers, MRPeasy is a cloud-based, reasonably priced, and user-friendly production planning tool (10-200 employees). Production planning, CRM, procurement, supply chain management, and inventory control components are all included in the software suite. A drag-and-drop scheduler in the program aids project managers in allocating resources for various tasks. Through the organization of each purchase cycle and purchase order, the procurement module enables businesses to simplify their purchasing procedures. MRPeasy integrates tools for order administration and billing with features for lean manufacturing, tracking serial numbers, and production control. Users get access to all customer data, account purchases, and history thanks to the CRM feature.
Managers receive regular reports on sales KPIs, market reports, and comprehensive sales data from the CRM module. For the aerospace and military industries, MRPeasy offers shop floor reporting, manpower usage, and equipment load monitoring. The answer offers alignment between the manufacturing routing and the engineering bill of materials. The tool has APIs for third-party program integration and can be integrated with Xero and QuickBooks.
10. ERPNext: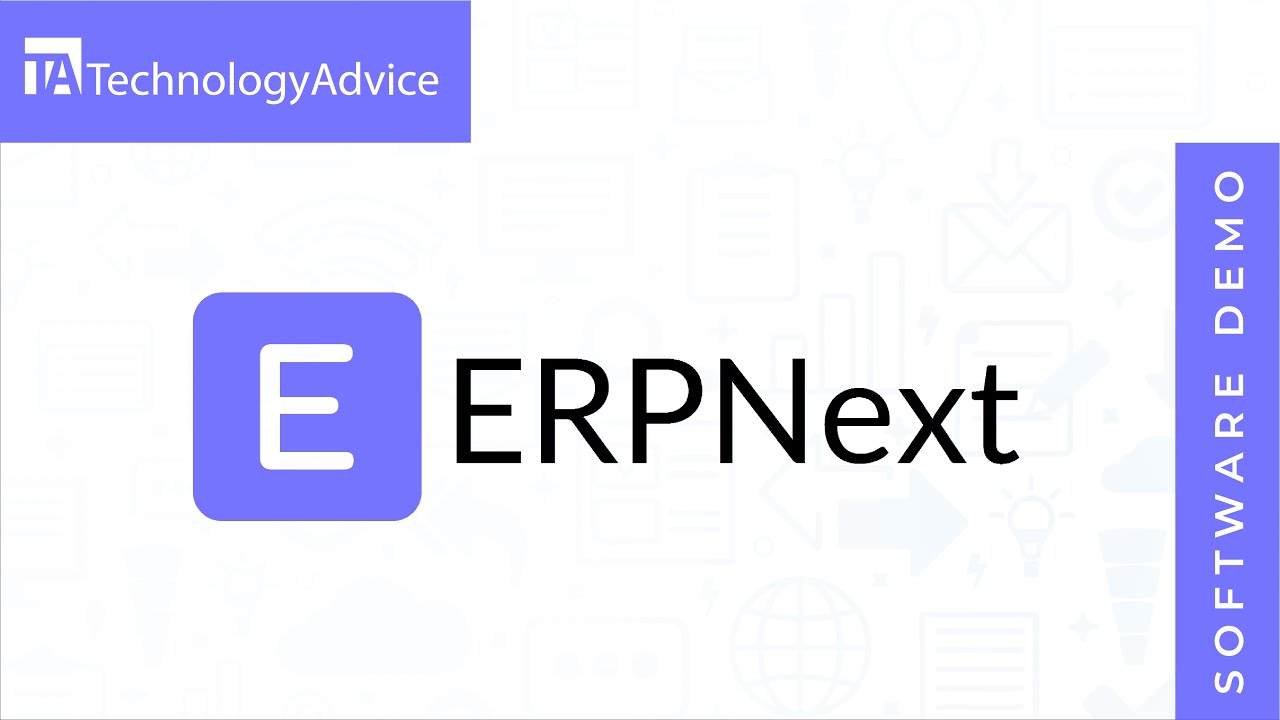 For individuals that require a simple and interactive solution, the open-source ERPNext enterprise resource system is a great choice. You may customize your experience with it more than with most other systems on the market because it is easier to maintain.
ERPNext is an open-source technology, in contrast to conventional commercial off-the-shelf software, which means that anyone who deploys this system can access the code. Without having extensive technical knowledge or understanding of enterprise resource planning systems in general, you can change how things operate.
ERPNext differs from other platforms thanks to a number of distinctive features. For instance, certain businesses need to be able to manage complex data processing. ERP systems can't always do this effectively, but ERPNext can offer a larger feature set without sacrificing efficiency or flexibility because of its own artificial intelligence (AI) algorithm technology. This enables you to do all of your urgent business-related activities more rapidly.
Conclusion:
The choice of ERP systems is heavily influenced by corporate objectives, such as growth, efficiency, and time to market targets. During the selection process, it's also important to take into account the functional software requirements, underlying technology, future scalability, budget, and resources.
ERP software is a very important part of a company's growth. The software can be purchased in accordance with an organization's requirements and demands. The greatest ERP software is essential to an organization's growth and progress, regardless of its requirements or financial constraints.
Business management software includes enterprise resource planning software. It is a collection of integrated applications. The ideal ERP to deploy for a specific firm depends on a number of variables, like the size of the organization, the associated costs, and so on.