Everyone, regardless of employment or level, wants to earn additional money. Using platforms like Fiverr or Upwork to launch a freelancing career is one way to achieve that. Another is taking on micro jobs, which are relatively similar and provide additional money.
Remotasks are a beautiful alternative if you want to do micro jobs for extra money. For both students and complete- or part-time employees, it makes sense.
Through the web platform Remotasks, you may work from home and get paid for doing easy activities that promote the development of artificial intelligence. Through hands-on training and virtual classes, the organisation helps its clients become proficient at their jobs. PayPal or AirTM can pay off weekly earnings from Remotasks. The quantity and calibre of your work determine how much money you make. As long as they have a computer and internet connectivity, users can work remotely anytime and anywhere.
What is Remotasks?
Remotasks is a crowdsourcing platform that links companies and organisations with a remote workforce of individuals who work remotely online to finish various jobs and projects. Data labelling, picture annotation, content moderation, and other microtasks requiring human judgment and intellect are commonly included in these jobs. Remotasks is a platform that allows clients to upload their work, which remote workers, sometimes known as "taskers," can access and do for payment. It gives businesses looking to outsource labour-intensive, repetitive, or time-consuming work a flexible and scalable option. At the same time, it gives people worldwide job chances, particularly in areas with little access to traditional employment or job opportunities.
Features:
An assortment of Task Types: Remotasks provides an extensive range of jobs, such as data entry, voice transcription, content moderation, image annotation, and more. Because of this variety, employees can select projects that best suit their interests and skill set.
Flexibility: Employees can decide how much and when they work, which makes it appropriate for those seeking part-time or flexible work schedules.
Global Accessibility: Remotasks are available to workers worldwide, enabling people to sign up and make money from other nations.
Training: The platform ensures that even individuals without prior experience can participate by offering training to help them learn the skills needed for particular tasks.
Community and Support: Remotasks offers a working online community where employees may communicate, pose questions, and look to moderators and other employees for assistance.
Pros:
Work from Home: Remotasks allows users to work from any location with an internet connection, including the comforts of their homes. This might be particularly appealing to people who enjoy remote work.
Accessibility: Compared to other remote work possibilities, the platform is more inclusive because it allows people with all backgrounds and skill levels to engage.
Development of Skills: Remotasks' training programme can assist employees in learning new abilities that could be useful for upcoming job openings.
Variety of assignments: Employees can avoid boredom and diversify their work by choosing from various assignments offered by the platform.
Cons:
Income Variability: Remotasks workers' earnings are contingent upon the number of tasks available and their accuracy and speed. It might not offer a reliable source of revenue.
Rivalry: Due to Remotasks' global worker base, there may be a fierce rivalry for jobs, making it challenging to land well-paying positions.
Task Availability: It could be discouraging for workers to maximise earnings because task availability can change, and they may not always find anything to work on.
Work That Requires Repetition: Certain repetitious chores on the site might only be appropriate for some and could get boring afterwards.
Payment Processing Problems: Several employees have complained about payment processing problems or delays, which may worry people who depend on the site for a living.
10 Best Remotasks Alternatives For Online Earning in 2023
1. Clickworker:
Using the Clickworker platform, companies may assign modest jobs to freelancers anywhere in the world. The "clicks" can be accomplished by anyone with a computer and an Internet connection. Across 190 countries, Clickworker has a network of over two million workers.
The business offers various services, including web research, SEO content services, product data maintenance, surveys, and customer insights from PoS. Clickworker's services are utilised by enterprises of all sizes, ranging from Fortune 500 firms to startups.
The organisation offers fair pay rates, flexible work schedules, and no minimum hours. To help employees improve their abilities and stay current on best practices, it also offers training materials.
Signing up with Clickworker is simple. To begin, employees must fill out a brief qualification test and create a profile. Once authorised, they can start taking clicks. Clicks can be paid for with PayPal, SEPA, or Payoneer. It's the most excellent way to earn additional money online instead of using Remotasks.
URL : https://www.clickworker.com/
2. Swagbucks:

Swagbucks is another well-liked and straightforward substitute for Remotasks, similar to Branded Surveys.
Ever since my college days, I have also made a side income with Swagbucks. Since then, I've cashed out numerous times, and it's an excellent method to obtain some PayPal cash or a gift card quickly.
Similar to Remotasks, Swagbucks offers several opportunities for earning money, such as:
completing questionnaires and quick polls
Making money through gaming
Purchasing
using the internet
obtaining paid app downloads
Several gift cards may be redeemed for just $1, and PayPal awards start at $5. In addition, Swagbucks typically offers new users a sign-up incentive to facilitate quicker cashout.
URL : https://www.swagbucks.com/
3. Amazon MTurk: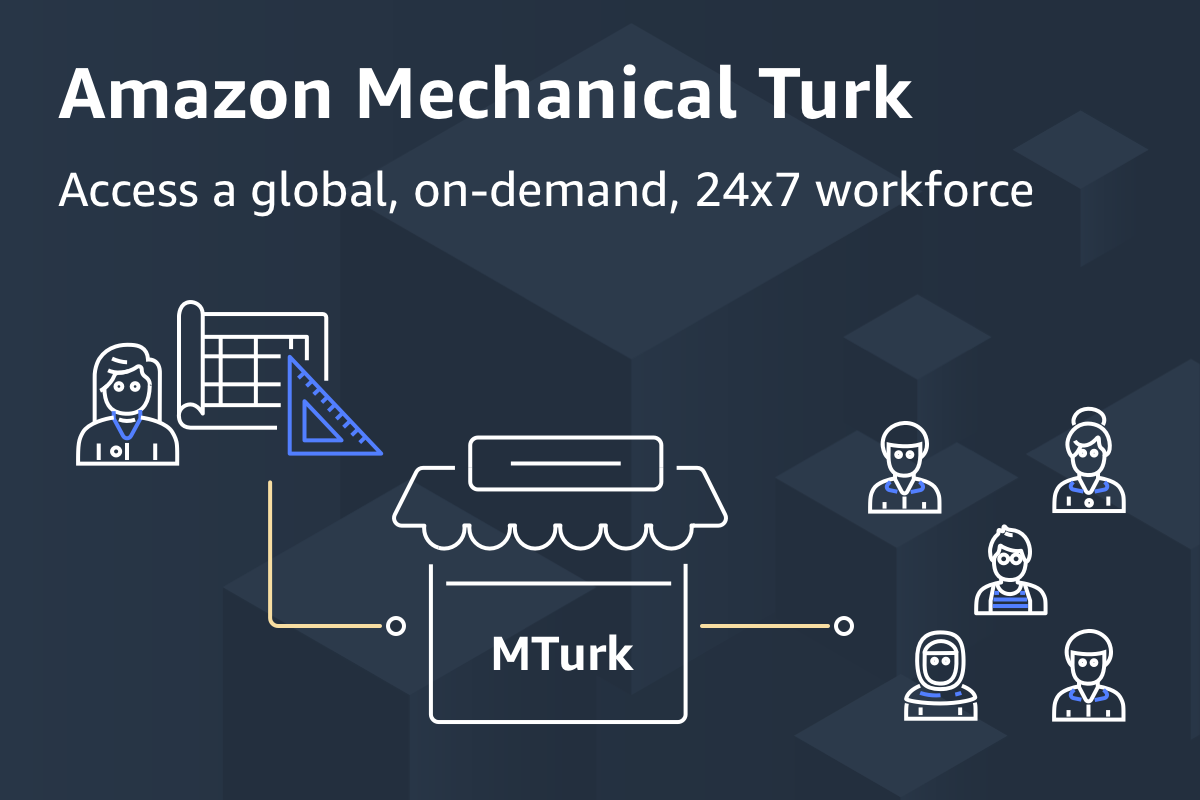 Using Amazon Mechanical Turk (MTurk), individuals and companies may quickly employ workers worldwide to finish their projects. MTurk assists businesses in using the internet to accomplish tasks more quickly and affordably. For workers, the website is convenient. They get compensated with Amazon gift cards and have a variety of tasks to pick from. MTurk provides numerous benefits over Remotasks and is superior.
With the variety of tasks available on MTurk, people have a better chance of finding employment that complements their skill set. It is easy to use and provides employees with resources like customer support and tutorials. Signing up for Amazon MTurk is simple. Open your Amazon Payments account and browse the task marketplace to get started. There are no waiting periods or minimum payout requirements so you can take your money anytime. It's a viable online income stream and a strong contender to replace Remotasks.
URL : https://www.mturk.com/
4. Lionbridge: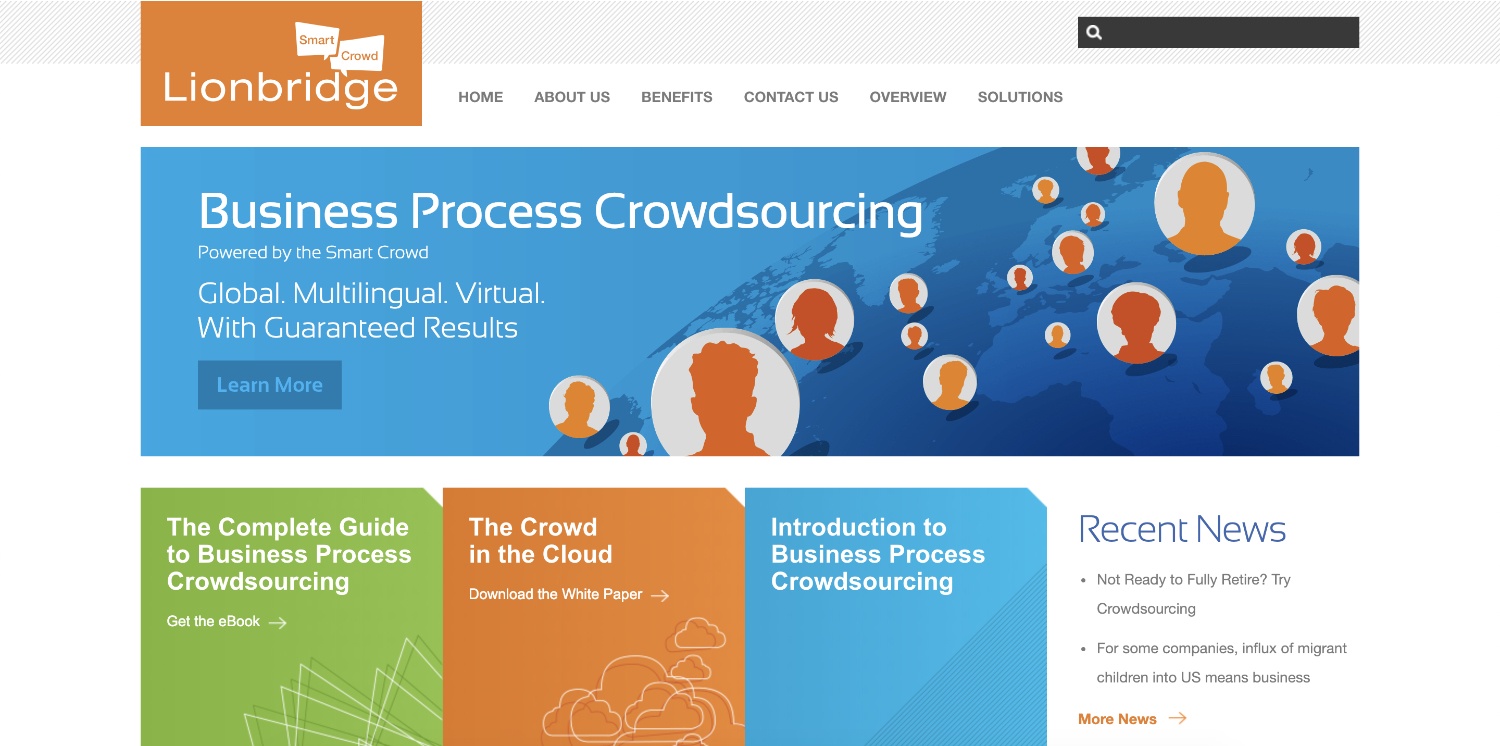 Lionbridge is a global platform that uses crowdsourcing to do jobs that require human skills. On this platform, you can find jobs like data entry, translation, and content moderation.
Employees on Lionbridge have the flexibility to choose from various tasks and set their hours. Please be aware that payments via PayPal or Direct Bank Transfer may not be received for up to 60 days. To assist employees in advancing their knowledge and staying current with industry best practices, Lionbridge offers training programmes.
Lionbridge distinguishes itself from other crowdsourcing platforms by giving quality assurance priority. The platform has a rigorous quality assurance procedure to ensure all tasks are up to par with customer expectations. Enrol right away; it's quick and easy.
URL : https://www.lionbridge.com/
5. UserTesting:
Similar to Remotasks, UserTesting is a microtask platform that enables you to earn money by testing apps and websites.
Users apply to join this network by taking a practice test after registering a free account. Although this practice exam is free, you can get paid for subsequent tests; the average payment for a completed 15-minute test is $10.
Testing sessions are straightforward. However, the hourly charge is rather pricey. All you have to do is test-drive developed apps and websites and offer comments.
PayPal is used to pay all UserTesting employees in US dollars. Workers not in the United States may exchange their payments for local currencies. However, to profit from UserTesting, you must have a PayPal account.
If you enjoy this Remotasks substitute, check out other UserTesting-related websites like PlaytestCloud or UserCrowd! I go into significantly more information about this side project in my UserTesting assessment.
URL : https://www.usertesting.com/
6. Zeerk: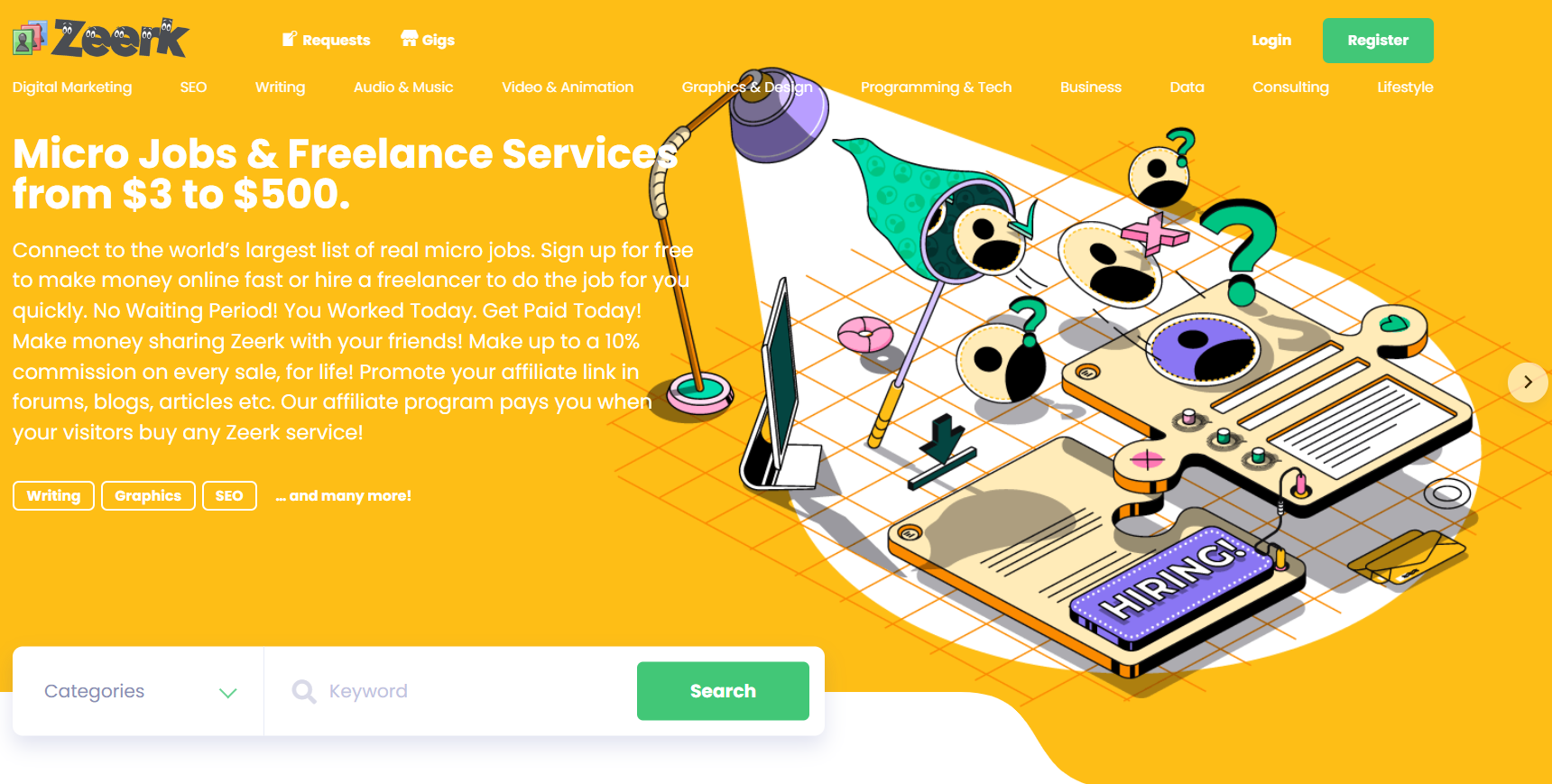 Zeerk is one of the best websites similar to Remotasks because it provides microtasks for users of different kinds. It is a suggested platform for anyone looking to make money while working remotely on side projects.
Zeerk's system is straightforward. You will have to provide your expertise and services for a fee. It is an excellent platform to exchange skills, regardless of your expertise in translation, proofreading, or analysis.
On this platform, there are no waiting periods involved with receiving payment for finished work. Additionally, clients can use the platform's rating system to choose which profile is most appropriate for a given assignment.
URL : https://zeerk.com/
7. Respondent: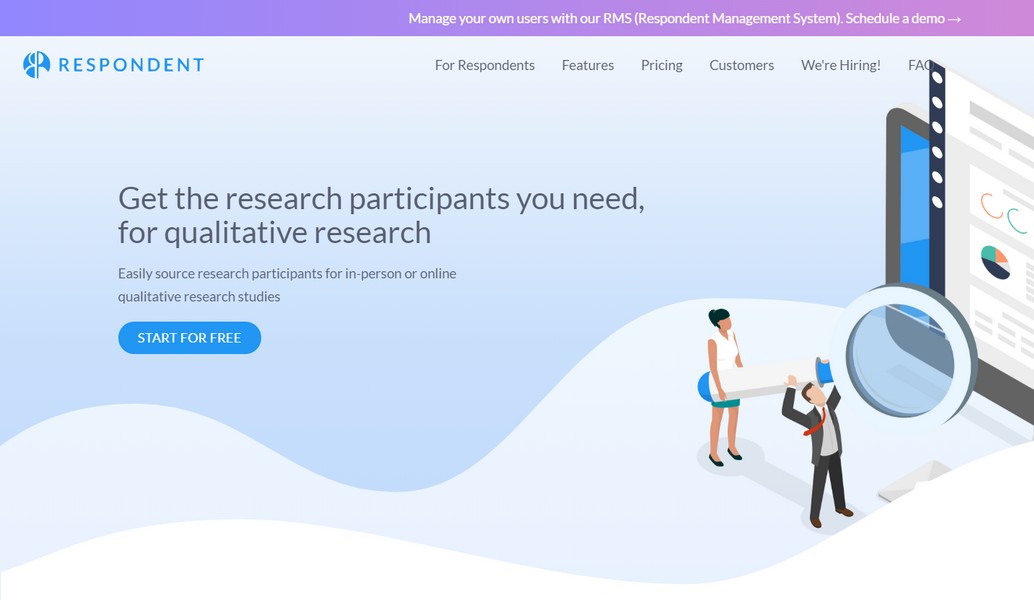 Respondent is a platform that facilitates communication between companies and research subjects for different kinds of studies. Research can be conducted over the phone, in person, or online on various subjects. Typically, participants receive payment for their participation. There is no minimum commitment required, and anyone from any background or age can sign up for the site. You can participate in as much or as little research as you choose, depending on your preferences.
You can get additional money through the Respondent platform's Referral Programme by encouraging your friends or others to sign up. PayPal is a payment method available. Respondent is a fantastic resource for making money from research projects.
URL : https://www.respondent.io/
8. Microworkers:
Through the website Microworkers, companies may hire online workers to complete little tasks. Among the tasks are:
Data labelling
Event Orientation
Interpretation
Content assessment
numerous other small jobs
Workers get paid via PayPal, Airtm, Onto, Transpay, Payoneer, or Skrill after completing a task. Because of its extensive feature set and array of advantages, Microworkers stands out from other microtask platforms.
The platform has a first-rate customer service team that can help employees with issues. Just register on Microworkers' website and fill out the required information to access the service.
URL : https://www.microworkers.com/
9. ISoftStone:
iSoftStone is a leading international outsourcing company. They provide corporate application development, information technology management, quality assurance testing, and business process services. Its headquarters are in Beijing, China. Its global network consists of 42 delivery centres and support offices. To help clients accomplish their business goals, SoftStone integrates cutting-edge technology, local knowledge, and global skills.
iSoftStone is renowned for offering its customers top-notch services. You can select jobs as an employee and begin making money right away. PayPal or direct deposit are the two options for payment.
For those with additional skills, the organisation offers a variety of tasks. Employees can select their jobs and work at their own pace. iSoftStone is an excellent platform for earning money online through simple jobs.
URL : https://www.isoftstoneinc.com/
10. Fancy Hands: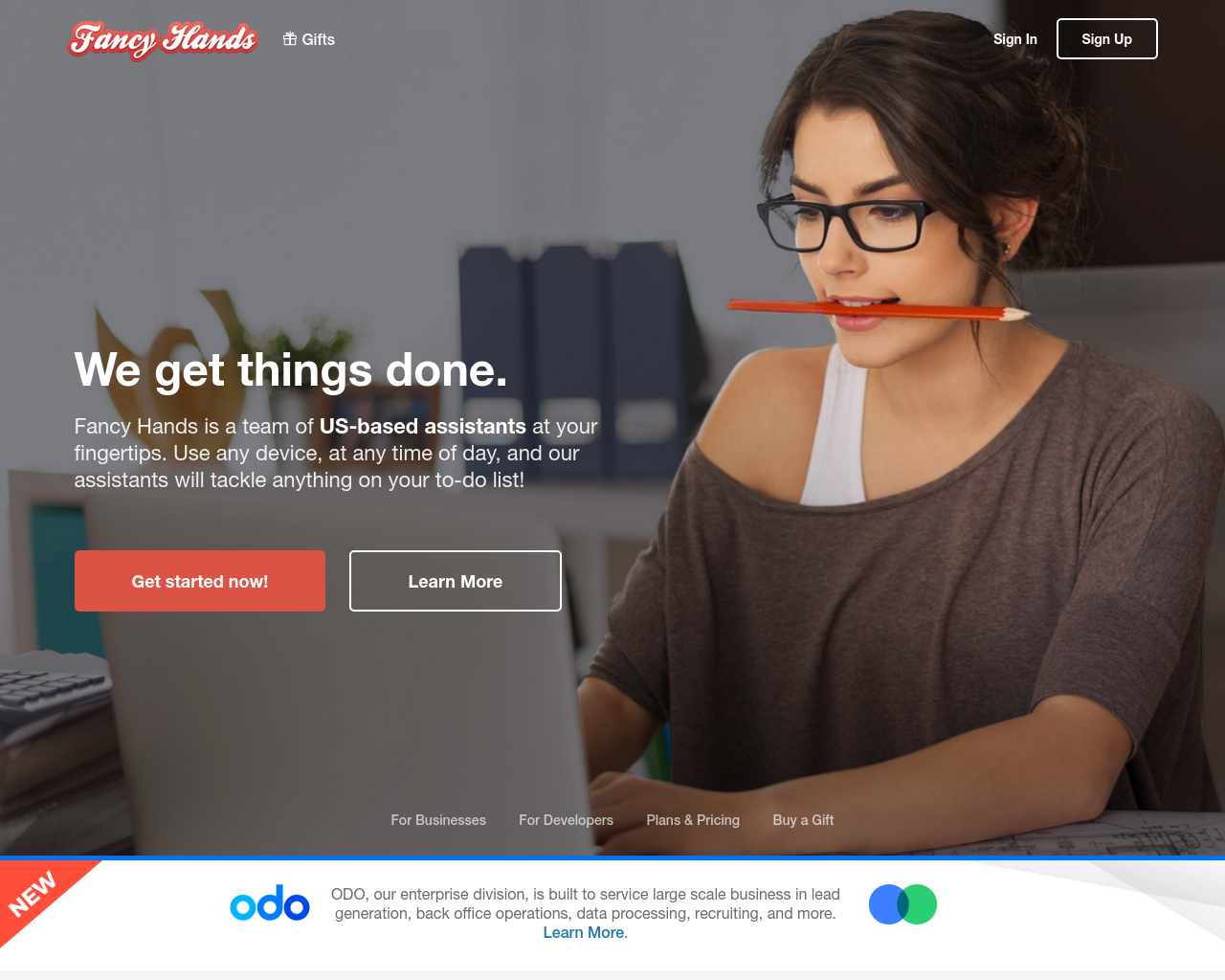 Many microtasks situated in the US may be found on Fancy Hands, which is ideal for students and anybody searching for side work. Fancy Hands offers a variety of job types, such as online research and virtual assistant.
Because users can do more than five activities each day, the compensation rates offered for each activity are pretty decent. Fancy Hands is among the most fabulous websites, similar to Remotasks, if you want to use your skills to get money online.
There are plenty of options available to you when selecting a Remotasks substitute. Fancy Hands is one of the well-liked platforms providing good user service. It provides new job postings, pays more quickly, and is convenient.
URL : https://www.fancyhands.com/
FAQS
Describe Remotasks?
Remotasks is a platform that links remote workers with human intelligence-intensive tasks like data entry and image annotation.
How do I get started with Remotasks?
Usually, to get started, you have to register for an account on the Remotasks website, finish the training for the jobs you want to work on, and then begin working on the projects that are accessible.
What kinds of assignments are available on Remotasks?
Numerous activities are available on Remotasks, such as data entry, image labelling, voice transcription, content moderation, and more.
Is there a minimum age to do Remotasks tasks?
Country and region-specific minimum ages may apply when working on Remotasks. Verify the particular rules that apply to your locality.
What is the Remotasks payment process?
Usually, internet payment processors like PayPal are used by Remotasks to pay its employees. To get revenue, you must configure your payment details on the platform.
Conclusion:
Websites like Remotasks are an excellent place to look for new possibilities or earn extra cash. It is possible to find unique and exciting micro-jobs. Before disclosing your time or personal information, carefully review each option. Every website is not created equal. Remember that a job is usually too good to be true if it seems too fantastic.