Massively Multiplayer Online Role-Playing Games is what MMORPG stands for. It's a genre of video games where thousands of people engage in persistent online virtual world interaction with one another. Usually, players construct and personalize their characters, then go on quests, fight monsters, and engage in other player-versus-player combat. MMORPGs include many activities, from character creation and intricate narratives to socializing with other players and exploring large game worlds. They are renowned for their lengthy gameplay since new content can be added regularly, which makes them incredibly immersive and frequently necessitates a significant time commitment from users.
Features:
Persistent Online Worlds: The large, persistent online worlds found in massively multiplayer role-playing games (MMORPGs) change even when you're not playing. This gives the experience reality and immersion.
Massive Player Base: MMORPGs allow millions of users to participate concurrently in the same game environment. Its large player base makes a wide range of social interactions possible.
Character Customization: Avatars in most massively multiplayer online role-playing games can be customized with various races, classes, and looks.
Quests & Storylines: Rich, lore-filled realms with various quests and storylines are every day in MMORPGs. The ability to play these alone or in groups gives the gameplay more dimension.
Player versus. Environment (PvE): Quests, raids, and world events are PvE content found in multiplayer online role-playing games (MMORPGs), where players cooperate to conquer obstacles and gain rewards.
Pros:
Robust Worlds: Massively multiplayer online role-playing games provide expansively, fully realized universes that players can explore and savor over time.
Social Interaction: By giving gamers the chance to connect and engage with individuals worldwide, they promote a feeling of community.
Durability: MMORPGs are known for their frequent upgrades and expansions, contributing to their continued popularity and durability.
Character Progression: The progression system gives players a sense of accomplishment and advancement through leveling up and obtaining equipment.
Diverse Gameplay: To accommodate various playstyles, there is a massive array of activities to partake in, including crafting, trading, and battle.
Cons:
Time-Consuming: Because MMORPGs are so open-ended, they can be time-consuming. This can result in excessive gaming and a disregard for real-world obligations.
Subscription Costs: Besides the initial purchase price, certain MMORPGs have a monthly subscription cost that can build up over time.
Grinding: In some massively multiplayer online role-playing games, players must carry out monotonous activities, or "grinding," to advance.
Toxicity: MMORPGs can have toxic players or experiences like any other online community, which can take away from the fun.
Initial Cost: Certain MMORPGs have an initial purchase requirement and subscription fees; additionally, they may feature microtransactions.
Problems with Game Balance: In MMORPGs, particularly in PvP, game balance can be complex, which might irritate some players.
10 Best MMORPGs To Play On Your PC, Xbox And PS5
1.World of Warcraft (PC):
One of the most recognizable MMORPGs is World of Warcraft, or WoW. Set in the fantastical realm of Azeroth, it provides a deep and engaging experience. In addition to choosing from a vast variety of races and classes, players can take part in dungeons and raids, go on epic adventures, and explore a vast, dynamic universe.
2. Final Fantasy XIV (PC, PS5):
An MMORPG with a strong narrative, Final Fantasy XIV is set in the gorgeous continent of Eorzea. It's renowned for its gorgeous graphics, exciting action, and intriguing story. With a significant emphasis on cooperative play and group activities, the game presents a deep and immersive universe.
3. The Elder Scrolls Online (PC, Xbox, PS5):
With the help of this MMORPG, the Elder Scrolls universe is available online. It enables users to go on quests, explore Tamriel's many provinces, and participate in intense PvP combat. The game is an intriguing option for those who enjoy the Elder Scrolls series because it strongly emphasizes exploration and story-driven content.
4. Guild Wars 2 (PC):
Player-driven narratives and dynamic events are hallmarks of Guild Wars 2. It provides:
Beautiful graphics.
It's an original fighting system.
A dynamic world that changes in response to player choices.
It has a cash shop where users can buy makeup products without a membership fee.
5. Black Desert Online (PC, Xbox, PS5):
Black Desert Online is well known for its sandbox gameplay and stunning graphics. Action-packed warfare, fishing, trade, and crafting are among the activities available to players. Its character customization options and in-game property management make it stand out.
6. EVE Online (PC):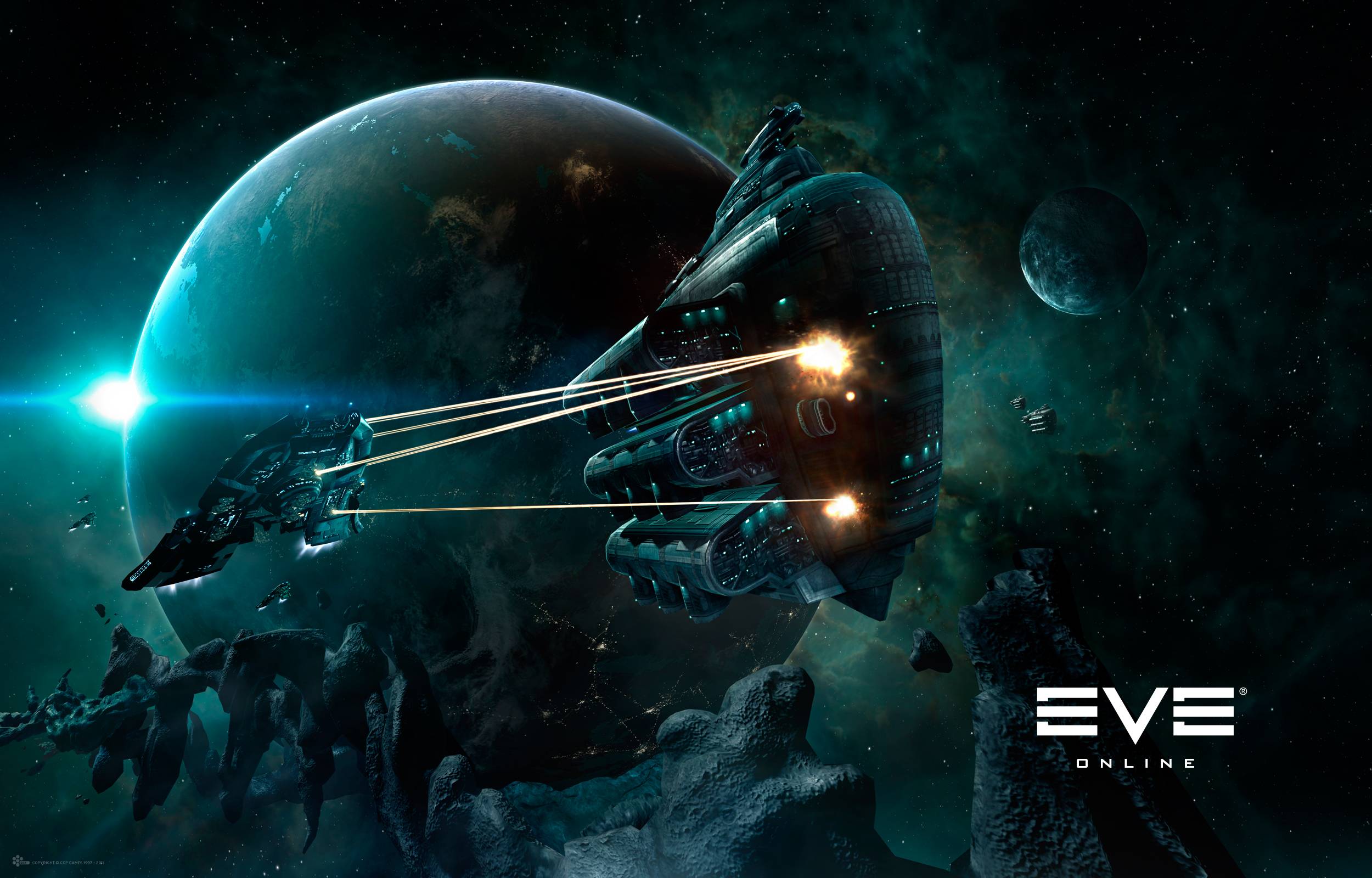 Player-driven politics and economy define the distinctive MMORPG EVE Online, set in a massive space sandbox. In this cooperative game of diplomacy, trade, and titanic conflicts, player groups rule over enormous swaths of territory inside a single shared universe.
7. Star Wars: The Old Republic (PC):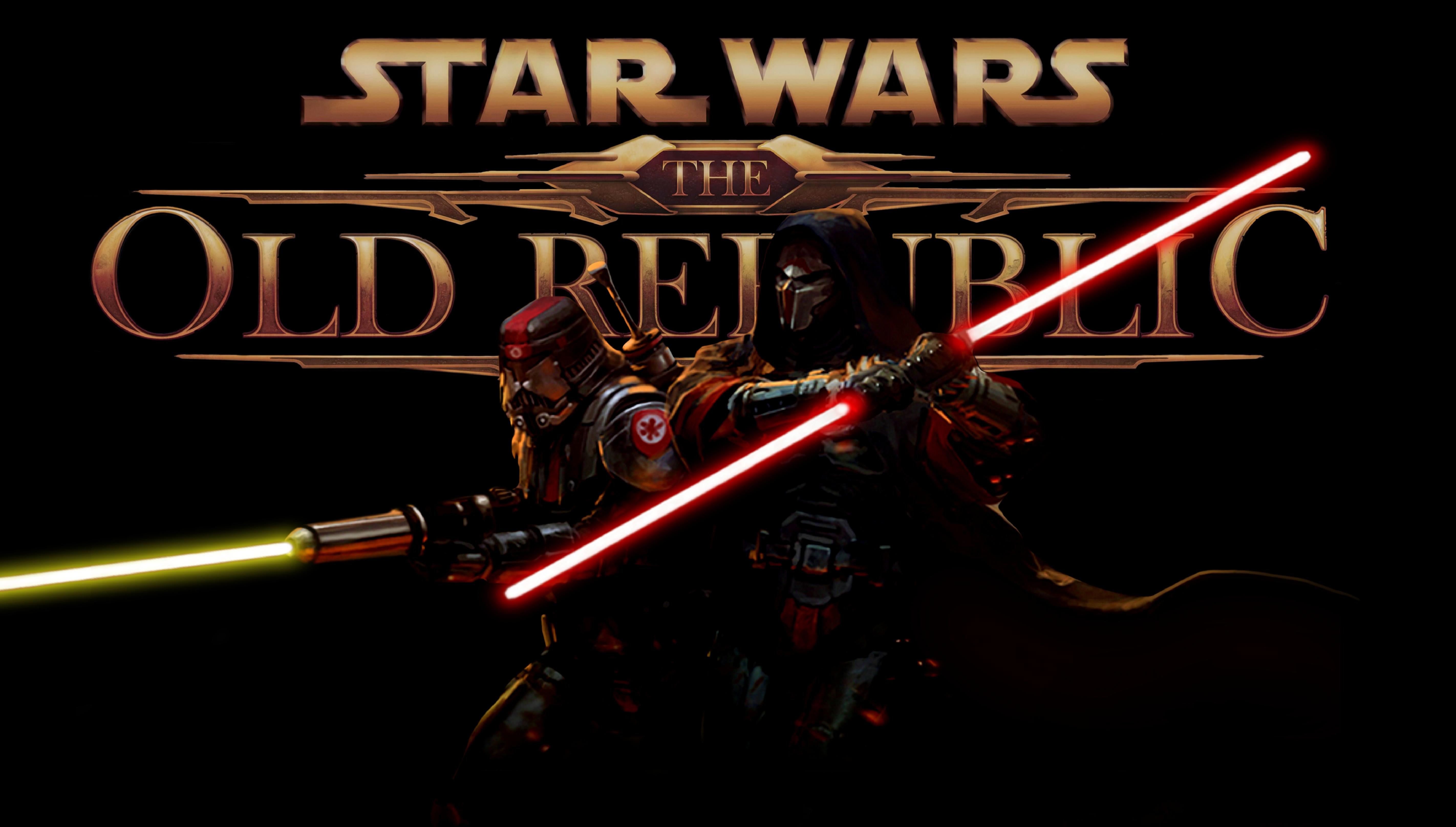 With a choice between the good and dark sides of the Force, this massively multiplayer online role-playing game is situated in the Star Wars universe. It is lauded for its space battles, dramatic presentation, and compelling narratives. Gamers can side with the Sith Empire or the Galactic Republic.
8. Backdrop (PC, Xbox):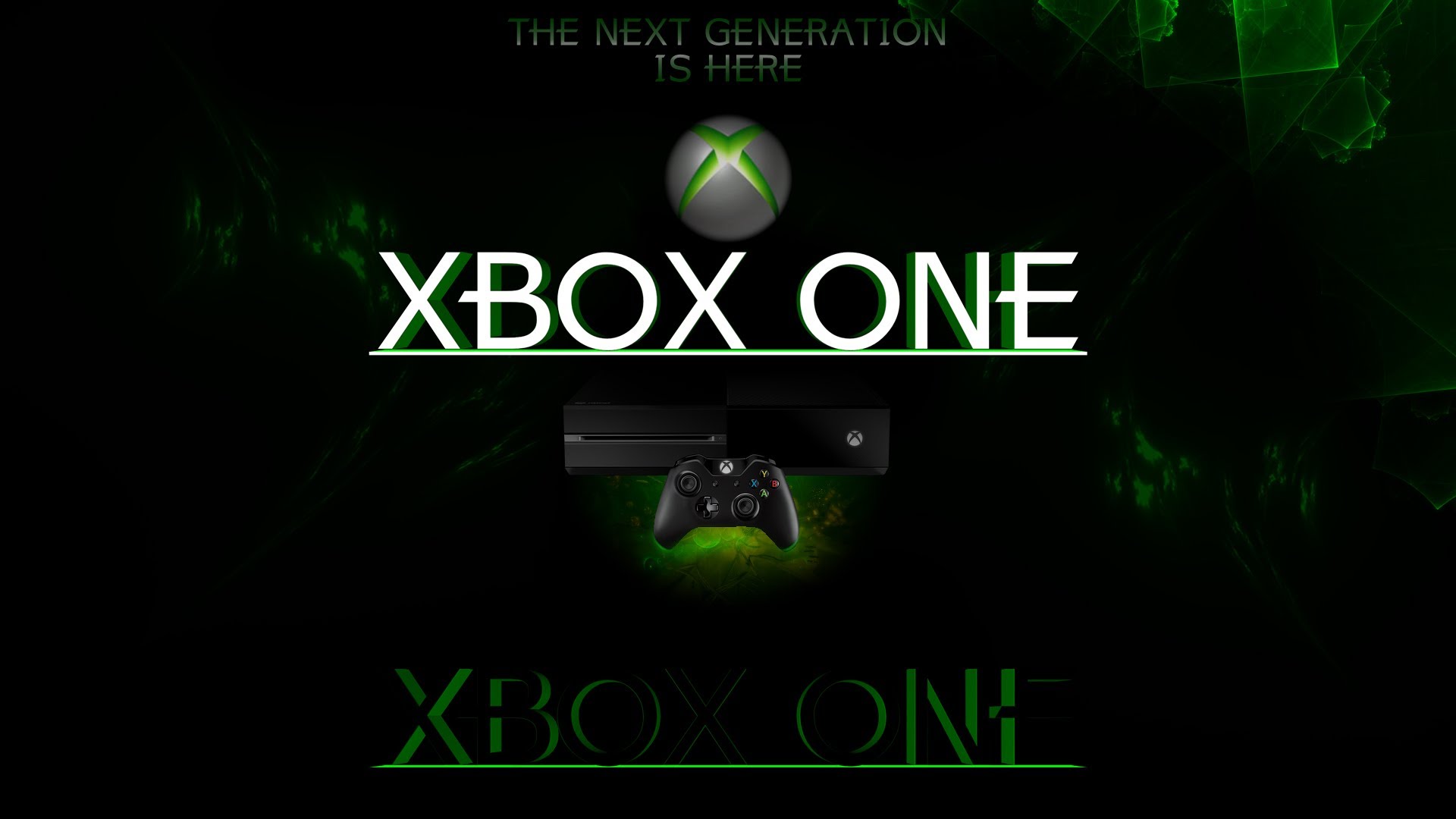 The supernatural America of New World, a game developed by Amazon Game Studios, is the backdrop for the story. Large-scale, open-world PvP combat, crafting, and exploration are all included. In this sandbox environment, players can construct and rule over territories.
9. Phantasy Star Online 2 (PC, Xbox):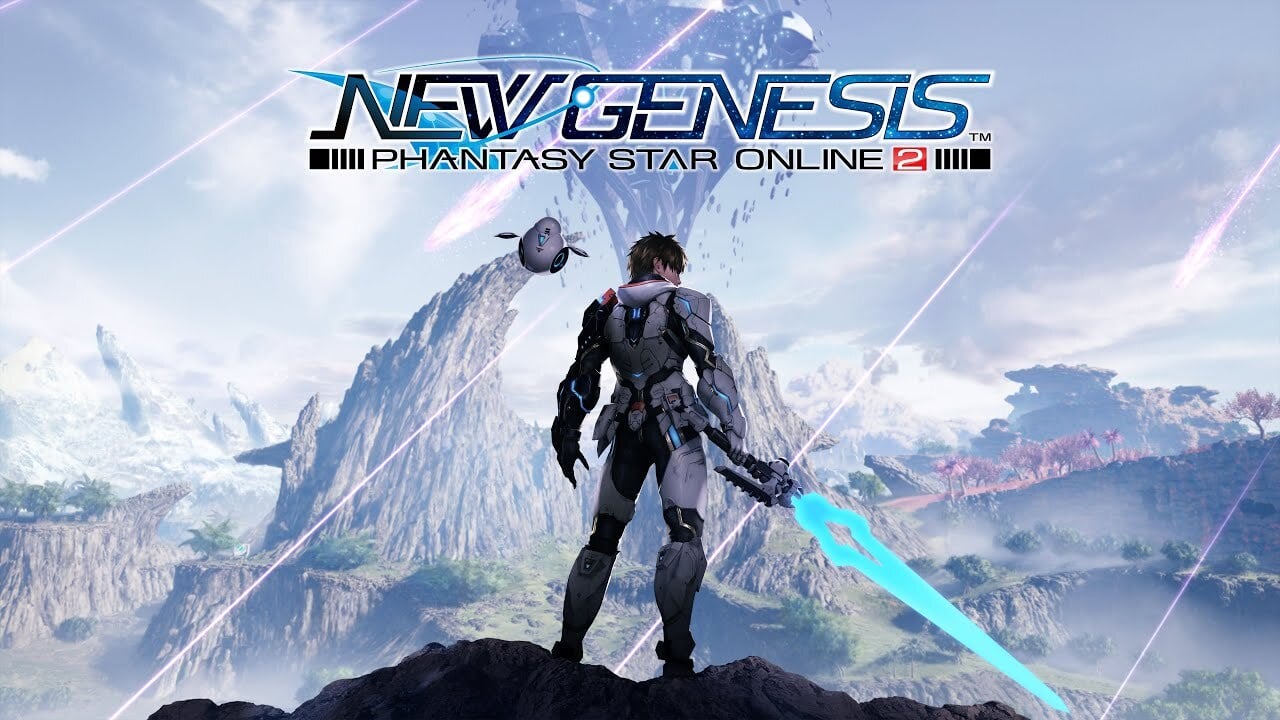 Phantasy Star Online 2 is a sci-fi MMORPG that features fast-paced action gameplay, a deep sci-fi environment, and a variety of character classes and customization possibilities. It is well-known for its expansive boss battles and cooperative gameplay.
10. Neverwinter (PC, Xbox, PS5):
Based on the Dungeons & Dragons universe, Neverwinter features action combat and a narrative-driven content focus. To embark on epic missions and adventures, players can construct characters based on D&D classes and explore the city of Neverwinter.
These massively multiplayer online role-playing games have distinctive features, settings, and gameplay philosophies that suit different players' tastes and passions.
FAQS
What is an MMORPG?
An online video game known as an MMORPG lets thousands of players communicate with one another in a virtual environment. Typically, players build and manage characters, finish quests, and participate in various in-game activities.
What characteristics do MMORPGs all share?
Character creation, exploration, missions, player versus player (PvP) and environment versus player (PvE) combat, trading, crafting, and a persistent virtual world that lasts even after players log out are common characteristics of massively multiplayer online role-playing games (MMORPGs).
What is the difference between an MMORPG and a traditional RPG?
The "massively multiplayer" component is where the main distinction lies. Traditional role-playing games are usually played by one person or in small groups. Still, massively multiplayer online role-playing games (MMORPGs) allow multiple players to coexist in the same game environment.
How do character classes and races work in MMORPGs?
A wide range of character classes and races, each with unique skills and attributes, are available in many MMORPGs. These choices, which players make when creating their characters, significantly influence gameplay.
What is grinding in MMORPGs?
"grinding" describes the tedious process of defeating enemies or finishing missions to accrue experience points and in-game prizes. In MMORPGs, leveling up characters and obtaining better gear is a common practice.
What is a "raid" in an MMORPG?
In massively multiplayer online role-playing games, a raid is a cooperative, large-scale group action where several people (usually 10, 20, or more) collaborate to take down challenging bosses and accomplish intricate goals.
CONCLUSION:
MMOs are regularly updated. Therefore, their price structures are comparable to those of mobile games. MMOs can be free to play with extra costs for minor perks, or they can need a monthly subscription fee. There are also a lot of premium packs that come with more customization choices, weaponry, cosmetics, or other features.
MMOs offer limitless gameplay where you can level up, collect stronger gear, and improve your character to take on increasingly difficult missions. Playing these endless games will allow you to discover new worlds and interact with characters you can control and relate to. You can meet numerous people and have an infinite amount of adventures. We have compiled a list of the top MMORPGs for you to play in 2023.