What is iMessage?

Apple's default texting program is iMessage. It used to be a standalone application called iChat, but after merging with the messaging app, it became a communication protocol rather than an independent application. The messages app works so that if you send a message to someone and the app identifies that they are also using the same messaging app, the message will be sent over the internet rather than by SMS text.
Features:
Before we get into the alternatives, you should know a few things about messaging apps. The most basic collection of functions that a messaging software should have. Here are a few of them:
There are your friends and others with whom you interact.
Text, images, and videos are sent.
Voice and video calls are possible (VoIP)
Can work on a variety of platforms (phones, tablets, and computers)
Administrative functions in group chats
These are the core features that a modern messaging software should provide. The most important thing is that your friends are on the same platform as you, just like everyone on IRC, IQC, MSN Messenger, and other similar platforms back in the day.
PROS: 
The iMessage application is secure.
The iMessage support is excellent.
Cons:
It only works with a phone number.
Only "Secret Chat" messages are fully encrypted from start to finish.
It's not entirely open source.
10 Best iMessage Alternatives For Android
1. WhatsApp:
WhatsApp is the most popular messaging app, with over 2 billion users globally. WhatsApp's genius stems from its perfectly timed introduction, ease of registration and use, and low system requirements, which allow it to run on a wide range of devices, not just high-end smartphones.
WhatsApp includes a lot of the features you'd expect from a messaging app:
Group chat.
Phone and video chats.
End-to-end encryption.
The ability to exchange photographs and videos.
Reaction stickers with more expressiveness than your usual animoji.
The app's simple UI makes it incredibly user-friendly, and it's one of the few apps that appeal to a diverse demographic and age range.
There is also a WhatsApp business version aimed at business owners. WhatsApp's automatic messages, company profile, answer template, and other features make it easier for business owners to handle a flood of orders.
The disadvantage of WhatsApp is that, well, everyone uses it. Because of the ease with which individuals share information on WhatsApp, it has become known as an unmanageable disinformation platform, prompting WhatsApp to implement steps such as limiting the amount of forwards allowed or displaying a notification that this message has been sent numerous times. Another issue is the absence of availability on the Apple Watch and iPad platforms, which the company claims is due to a lack of demand. Oddly, WhatsApp is taking such a stance when its sister app, Facebook Messenger, includes Apple Watch and iPad versions.
2. Facebook Messenger: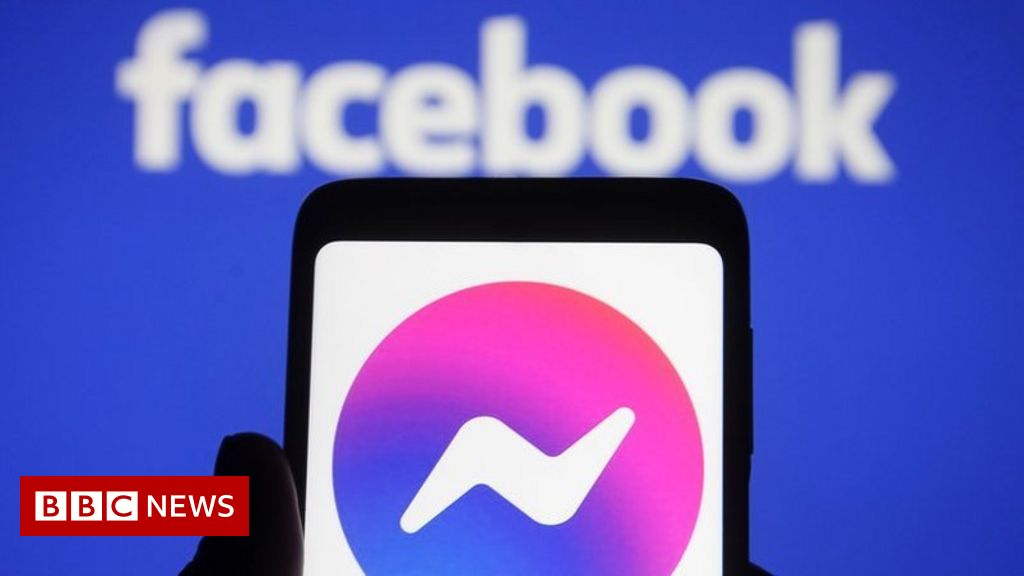 After WhatsApp, which Facebook also owns, Facebook Messenger is the most popular messaging app globally. Facebook Messenger began as a website function that allowed you to send private messages to a friend, but after much development, it has evolved into a separate full-fledged software. Facebook Messenger has the advantage of utilizing the world's largest social media network: Facebook. With over 2 billion active accounts worldwide, virtually everyone, brands, and organizations are already using Facebook Messenger and are only a click away.
The primary distinction between FaceBook Messenger and its sister product, WhatsApp, is that Facebook Messenger is focused on Facebook members, whereas WhatsApp is focused on phone numbers. The rest of the functions are what you'd expect from a chat app: Voice and video calls, group chats, reaction stickers, and other available features.
3. Google Messages: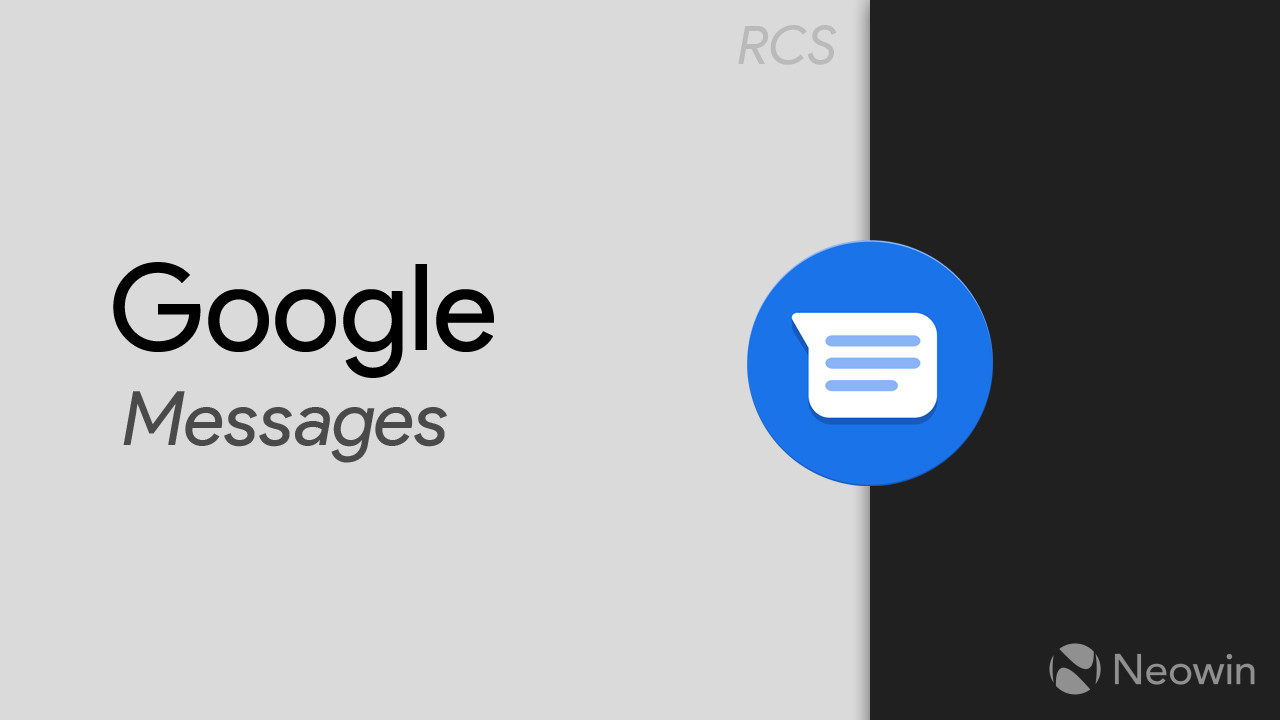 The official messaging app from Google, which you can use to text and interact with your friends and family, is next on our list. Google Messages supports RCS (Rich Communication Services), allowing users to get a better texting experience while also taking advantage of other features like online payments, file sharing, location sharing, and sending high-resolution photos. Another valuable part of the RCS is that it allows supported operators to send and receive messages over WiFi or your mobile network. Read receipts, group chats, chatting over the same WiFi network, searching within conversations, and more are just a few of the capabilities available in Google Messaging to enhance your texting experience.
4. Kik Messenger: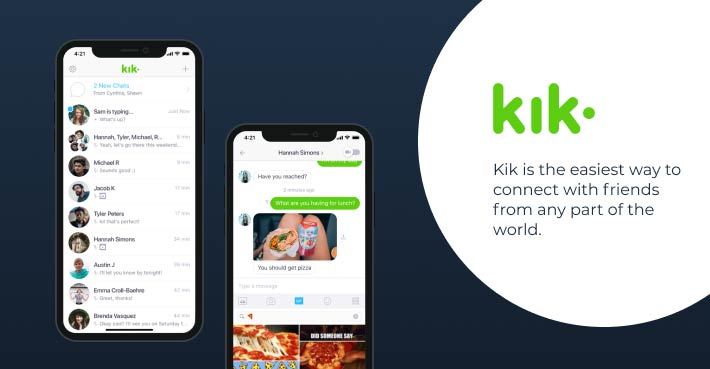 Kik Messenger is a fantastic app for staying in touch with friends, exploring new places, and visiting. You only need to create a user profile to get started, and you can register for the app even if you don't have a phone number. Yes, that is correct. Kik Messenger doesn't require a phone number to work. You can also look for new friends with similar interests by searching by username and immediately connecting with them. . To get the most out of this messaging app, send pictures, videos, GIFs, games, and other media.
5. Viber: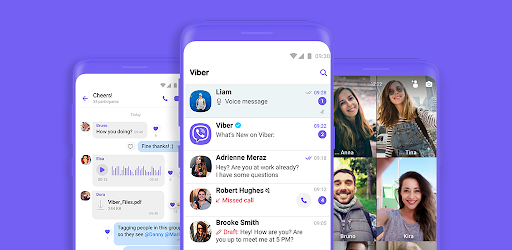 If you're seeking iMessage alternatives for Android, Viber, which has over 1 billion active users globally, could be a good choice. Viber is a clean, clear, and intuitive user experience that allows you to send texts at breakneck speed. You can also share photographs, audio, videos, contacts, locations, and other data and texts. Viber also lets you make low-cost international calls to landlines or others who aren't on the app. Viber also includes many extra features, such as self-destructing messages, chat extensions, group chats with up to 250 participants, and other valuable tools.
6. Signal Private Messenger: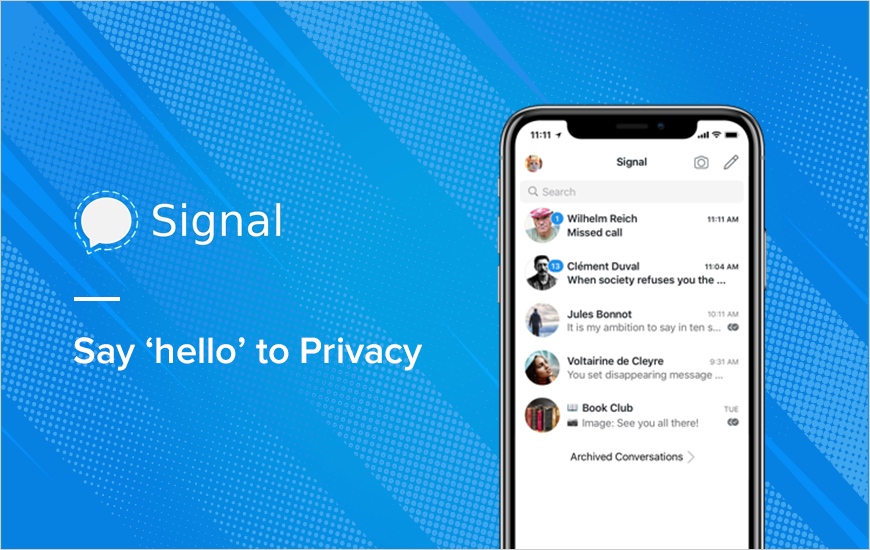 Are you more concerned about your privacy than anything else? Your rescuer could be Signal Messenger! Signal Private Messenger can be used to communicate quickly while maintaining your privacy. The Signal messaging app uses powerful end-to-end encryption to keep all of your messages safe.
7. Telegram: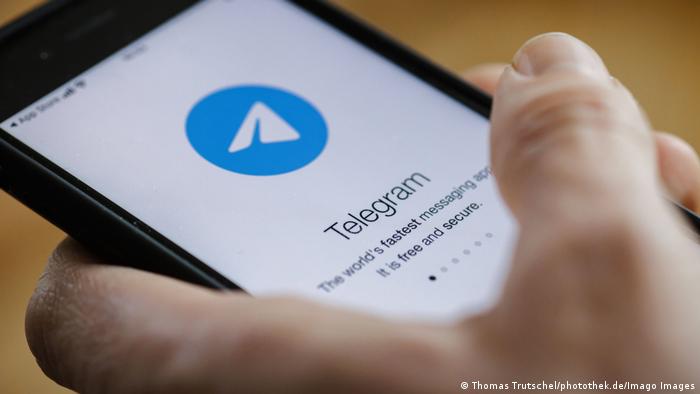 In the realm of messaging apps, Telegram is the up-and-coming underdog. It was founded in 2014 by two Russian brothers and exploded in popularity in 2018, with over 500 million members.
Telegram has become a popular messaging software among businesses due to its superior group chat features. Instead of the 256-member restriction in WhatsApp, a group can have up to 200,000 members, ideal for enterprises looking to build a marketing channel. Telegram's group channel capability has also improved. While WhatsApp Business allows users to create bots, Telegram goes a step further by including features such as polls.
There are also public groups where you can join and examine the whole chat history of the group. It's fantastic for folks to keep up with the latest offerings from a restaurant or grocery. Several well-known public organizations have millions of members.
Despite having over 500 million members, there's a reasonable probability that most of your friends aren't on Telegram, limiting its use. There is a perception that individuals will settle for something adequate rather than the greatest. For the most part, simply being on WhatsApp is sufficient. Telegram must not only be as excellent as WhatsApp, but it must be far better than WhatsApp since using WhatsApp is a headache. Telegram's difficulty isn't alarming; it's that WhatsApp is good enough for most people, and Telegram isn't a compelling argument for most people.
8. KakaoTalk: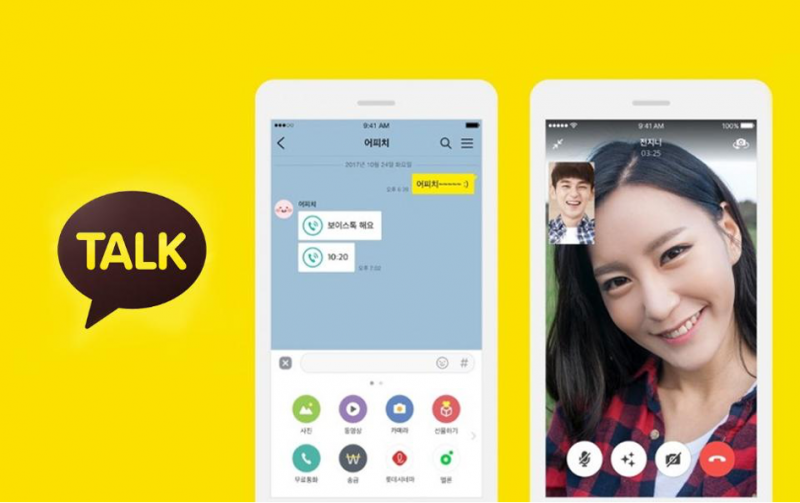 When it comes to Android iMessage alternatives, KakaoTalk is unquestionably the best. KakaoTalk is an excellent choice if you enjoy having fun discussions with your friends and family utilizing stickers, emoticons, GIFS, photographs, videos, voice notes, etc. KakaoTalk is a fast and dependable instant chat service with over 150 million active users worldwide.
9. LINE: Free Calls and Messages: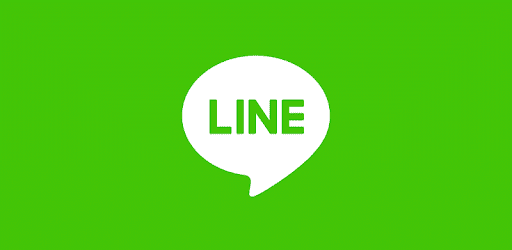 LINE is the following app on our list of the top iMessage alternatives for Android. With LINE, you can express yourself with an infinite number of stickers, emoticons, and GIFs. You may also change the app's look and feel by selecting a variety of pre-designed themes and layouts. With the LINE messaging program, you can communicate with your friends by text, audio, or video call. It also has a Timeline where you may share your random ideas and inform your pals how you're feeling.
10. Rich Communication Services (RCS)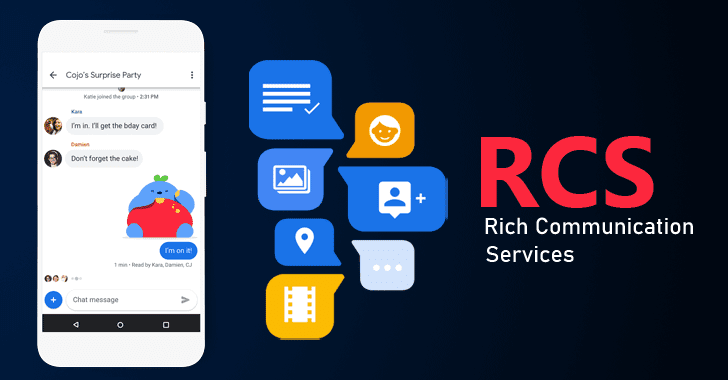 There existed a Short Messaging Service at the start of the cellular era (SMS). You can only send text messages, each of which is limited to 160 characters and costs a hefty cent. And, unlike today's smartphone, we didn't have an on-screen keyboard back then. You must be innovative if you want to be expressive. A smile becomes:), and be right back becomes brb, and so on. It was excellent for telcos since they could charge 20 cents for each message for something that only cost a penny.
The Multimedia Messaging Service (MMS), which featured rich text, photos, videos, and more, was the next step. The service grew in popularity until telcos began to integrate the internet into their networks and the emergence of cellphones. Because sending data over the internet is far cheaper than sending text messages, and smartphones are now solid and versatile enough to support custom programs, more and more people are turning to WhatsApp and Telegram.
Rich Communication Service (RCS) is meant to be the successor for SMS and MMS technologies by combining ideas from such messaging apps and applying them to the telco level. The RCS requirements cover transmitting images, making video calls, and transferring files.
The only reason RCS is mentioned is that Google is pushing for it to be adopted by the general public. As mentioned earlier in the post, one of Google's significant issues is the iMessage lockout. Apple's proprietary texting technology, iMessage, is available for free within the Apple ecosystem. Apple is not obligated nor motivated to release the messaging protocol's specifications. It's one of Apple's ecosystem garden's numerous barriers. Instead of having fragmented access (which all of Google's competitors have), Google proposed an open standard that Apple and Google's internet messaging apps can use to interact. It remains to be seen how this will play out in the future.
Benefits
The design of iMessage is excellent.
People can immediately follow with interest thanks to iMessage.
iMessage has a good performance.
iMessage is compatible with a wide range of devices.
iMessage's support is fantastic and quite valuable.
The cost of iMessage is either zero or freemium.
Conclusion
So there you have it, the top 10 iMessage replacements for Android that you can utilize without missing out on anything. To communicate with your loved ones, you can use any messaging app. Just go ahead and try it; it'll be a genuine delight! Which of the above-mentioned messaging apps is your personal favorite? Please feel free to add your opinions to the discussion in the comments section.