Folder Lock Software is a collection of programs that enable you to prevent others from viewing, changing, or deleting files and directories. These programs use encryption methods for security and feature an intuitive user interface. You can use various programs to lock specific directories on a flash drive, external USB drive, internal hard drive, and more.
The list of top folder lock programs for PC is provided below, with information about their most popular features and website URLs. Both open-source (free) and proprietary (paid) applications are included in the list.
What is Folder Locker Software?
Folder locker software refers to apps or solutions designed to secure and protect specific folders on a computer or storage device. These software solutions employ encryption and password security strategies to prevent unauthorized access to the information in the locked folders. Software for folder lockers is primarily used to stop unauthorized users from accessing, changing, or deleting private files and folders.
The typical operation of folder locker software is as follows:
Encryption: When you use a folder locker program to secure a folder, the program encrypts the files included in the folder. Data that has been encrypted is changed into an unreadable format without the proper decryption key.
Password protection: To access the locked folder, you must enter the correct password. The software uses the password as the decryption key to unlock the files' encryption and show them.
Access Control: The locked folder can only be accessed by authorized users aware of the password, thanks to folder locker software. This keeps unauthorized users from accessing your private information.
Security and concealment: A few folder locker programs additionally provide users the option of hiding locked folders, which renders them invisible in file explorers. Even though the protected folder's existence is hidden, this increases security.
Easy Locking and Unlocking of Protected Folders: Many folder locker software solutions provide simple locking and unlocking of protected folders. Some allow for smooth interaction with the operating system's file explorer.
Best Folder Locker Software for Windows
1. Folder Lock: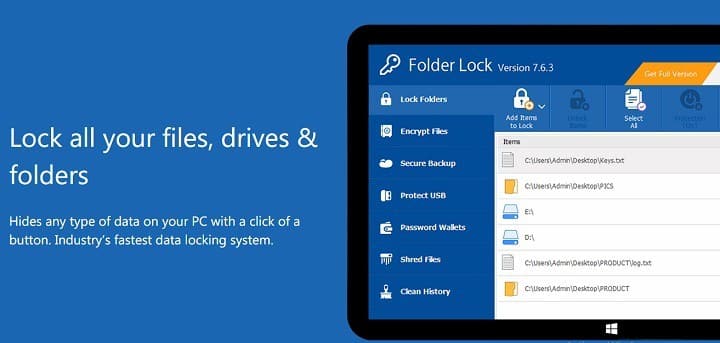 A stunning folder locker that functions remarkably well on Windows 10, Android devices and Mac+ is called Folder Lock. It includes several crucial features that cooperate to safeguard your files against unauthorized access and unwelcome attacks.
Its key features are lined up and quickly accessible on the left-hand side of your screen, making for a stunning user interface. You can quickly shred information you don't want anyone to find, encrypt your sensitive files with a strong password, and instantly back up your critical system files.
Additionally, you may use the Folder lock's password security feature to encrypt your USB and CD drives. By building cloud-based safe lockers, its real-time cloud syncing capability is handy for saving sensitive information.
Features
Login Lock
Encrypt data, CDs, and USB storage devices.
Make simple backups
shred documents
2. WinRAR:
A fantastic tool for file compression is WinRAR. It is well-known and frequently used as that. But like WinZip, this utility also includes a strong encryption technique that people must know.
You may quickly encrypt your files with WinRAR to protect them from web snoopers. Additionally, it ensures that your data are secured with high encryption before you upload them, enabling safe file transmission.
Its 256-bit password encryption and verified signature technologies make users feel secure while their data are in transit. The application is specifically Windows 10 compatible and comes in more than 40 different languages.
Features
Technology for Authenticated Signatures
Secure 256-bit passwords
data compression
Divide the Archives into distinct volumes.
3. Gilisoft File Lock Pro:
By providing a military-grade encryption tool that can safeguard your hard drives, memory cards, flash drives, thumb drives, network drives, and other devices, Gilisoft outperforms many solutions of a similar sort.
Gilisoft's intuitive user interface, clever features, and clean design make it easy to securely conceal your file or password. It uses the same tried-and-true encryption method, in which you must add the files you want to encrypt into Gillisoft's interface and provide a password to secure them.
You can use Gilisoft File Lock Pro's services in various languages depending on your taste. You can adjust your settings to select from various languages to help you with your procedure, including English, Czech, and Chinese.
Features
Simple and Concise Interface
Encryption for Quick Folders or Devices
Check the Disc and Folder for Modifications.
Disk Wiper
4. IObit: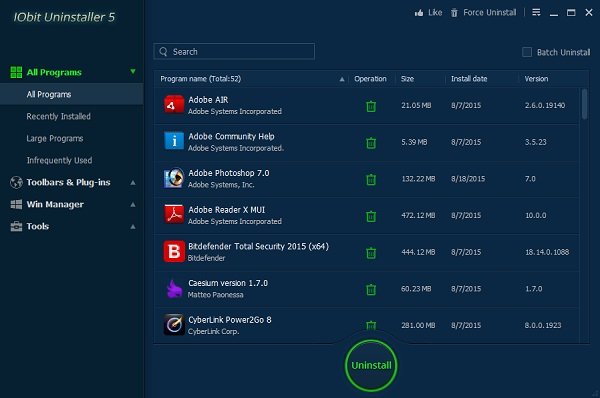 The improved privacy and protection feature IObit offers is unique compared to other tools available today. No matter who uses the device, it goes above and above to encrypt crucial folders on your Windows device and requires a password to access them.
Your files can be protected against threats, including dangerous virus assaults and unauthorized access. In addition to its main selling feature, IObit can instantly make your files invisible.
Features
Numerous options for file protection.
An intuitive user interface that is thorough.
Delete files
Limit access
Exclude from protection a list.
5. Folder Guard:
Even while Folder Guard has many of the same functions as the 'Folder Lock' utility we previously discussed on this list, it is still a unique and different creature. In addition to protecting your files against virus and malware attacks, it may encrypt, password-protect, and hide your files from prying eyes.
It performs these two duties surprisingly well, guaranteeing that your files are shielded from theft, hacking, and unauthorized access. A fantastic feature is its ability to keep backup copies of files in a highly secure database.
Hacking and online theft. Its capacity to store backup copies of files in a database with strong security is an excellent feature.
Your essential data, including bank account details and financial records, can be safely stored here. Users can instantly establish storage lockers with military-grade encryption. Folder Guard allows customers to turn off control panels and encrypt and password-protect external hard drives.
Features
Password-protect and encrypt your files.
Make external hard drives secure.
Develop military-grade encrypted storage lockers.
Switch off Control Panels
6. HiddenDIR:
A fantastic accessible folder lock for PC called HiddenDIR allows users to hide their crucial files from view. The software is simple to use. Open the tool, select the option to hide, and select the box next to the folder you want to hide. Your folder will instantly be hidden from everyone on the device.
To reveal the file, choose the folders to be hidden and click the unhide button. Select the sizable password button on the tool's user interface to set a password to open a specific folder.
Features
Simple and Free to Use
Protect Your Files With Passwords
Portable
Complete folders can be automatically hidden.
7. Secret Disk: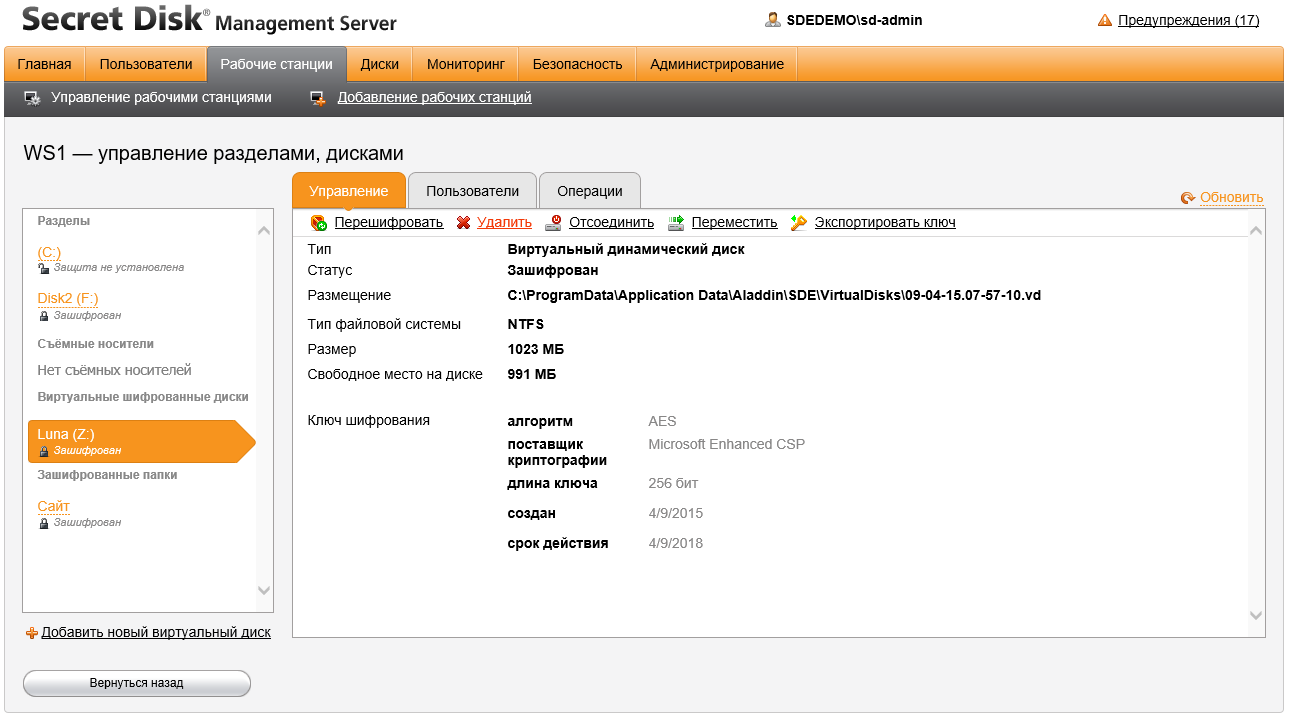 Due to its solid and clever automated folder lock system, Secret Disc already outperforms its rivals. Only some products have this capability. However, Secret Disc covers this gap with a solution that safeguards your files on the Windows operating system.
Using Secret Disc, you may quickly password-protect or make your files invisible. Additionally, the program locks your folders when you close them or if there is an unexpected power loss.
Your files are not encrypted by Secret Disc, which may deter some people from using them. However, password-protecting your files and making a fresh, safe disc on your hard drive still puts it far ahead.
Features
Make a New Disc
File Password Protection
Locking Automatically
Delete files
8. Lock-A-Folder:
As with the other apps on this list, Lock-A-Folder is your device's basic and user-friendly folder locker. All of your important files will be locked and protected from prying eyes as soon as you enter the location of the folder that you want to lock or protect with a password.
The 'Change Master Password' option makes setting or adjusting your password simple, and the security you receive is unbreakable. The tool is best used on a Windows XP device and only takes up a little space on your computer.
The tool does not provide to encrypt your files, which is one of its faults. But its password protection mechanism provides respectable security.
Features
Useful and cost-free
Lightweight
Put a password on your files.
Delete folders
9. WinZip:
WinZip is a genuinely fantastic utility for zipping and unzipping files. Although its file protection features are commendable in and of themselves, only some people know them. You may easily encrypt your compressed or unzipped files with WinZip.
When selecting the level of encryption you wish to use to safeguard your information, WinZip gives you a variety of alternatives. It is considered to have the most robust encryption at the banking level. Encryption is also effortless to use.
You need to select the level of encryption, add the files you want to encrypt, and add a password after opening the encryption tab in the tool's 'Action' section. Your passwords and encryptions can be changed whenever you choose.
Features
Zip and Unzip File
Encrypt and password-protect files.
Manager of Files
Cloud storage for file backups.
10. SecretFolder: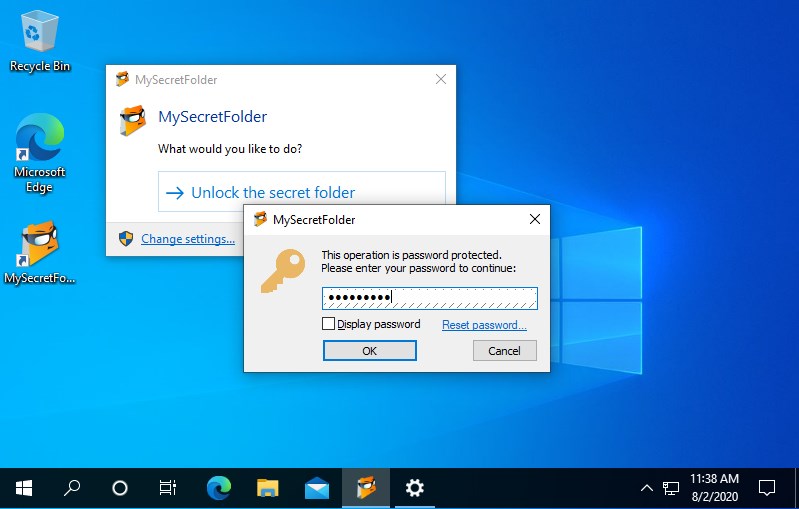 SecretFolder is an accessible folder lock for Windows 10 that offers basic functionality and a reasonably easy way to lock your files on a Windows device. You may quickly hide or password-protect your chosen material by adding the folders or files you want to safeguard to SecretFolder's interface.
You cannot uninstall a specific file from SecretFolder without entering the password, which is another excellent feature. This is quite advantageous because hackers frequently attempt to attack crucial programs on your device.
The tool does not immediately lock your folder once you close it, which is one of its drawbacks. It has to be manually opened and locked each time.
Features
Simple and Free to Use.
protected by a password lock
Secure Uninstall
Unlimited files and folders can be protected.
Conclusion
We require significantly more powerful and user-friendly tools to protect our sensitive files as cyber-attacks grow bolder. All the applications mentioned above achieve this objective by offering a tool that hides your data from prying eyes by encrypting or password-protecting it.
If a firm uses the proper fire protection system, it can save a tonne of money. The solutions above offer a sound security system that goes above and beyond to assure user data safety, depending on your requirements.
As for our suggestions, choose Gilisoft File Lock Pro if you want a robust tool with military-grade encryption to protect your files. Folder Lock will work fine if you need to password-protect your files and seek a straightforward solution with a tonne of functionality.
FAQ:
What is Folder Locker?
Using folder lock software, you can stop other individuals from accessing, changing, and deleting files and folders.
Why do I need software for file and folder lockers?
Software for file and folder lockers is essential for preserving the confidentiality and privacy of your important data. It assists in limiting unauthorized access to, modification of, and sharing of your private files and folders.
What role does encryption play in these programs?
Using an intricate process, encryption transforms your files and folders into unintelligible data. You require the proper decryption key or password to access the content. AES-256 and other effective encryption techniques guarantee very high security.
Is software for folder locks secure?
Software designed to lock folders uses the most secure encryption techniques. This program includes several additional options: password protection, file concealment, and high-level encryption.