Managing your internet passwords without paying for a membership is simple and quick with the best free password managers.
Having the best password organiser is more critical than ever to ensure your safety and security when using the internet, especially since you will probably need to remember hundreds of different passwords. Changing some of these passwords constantly can make managing passwords even more difficult.
Ultimately, there is too much to remember, and writing things down is not a safe option. You'll still want a manager to keep and autofill your solid and original passwords, even if you're using one of the finest password generators.
What are "Password Manager Tools"?
A software program called a password manager tool assists users in safely storing, managing, and organising their passwords and other private login data. It allows users to generate secure, one-of-a-kind passwords for every online account, doing away with the need to remember them all. Strong encryption is usually used by password managers to protect the information they keep and to offer users a convenient way to automatically enter their login information while visiting websites or using applications.
In addition, many of these programs have functions like password creation, safe login information sharing with reliable people, and auditing and evaluating the security of pre-existing passwords. Because they make managing many accounts easier and lower the risk of password-related vulnerabilities, password managers are essential for improving online security and privacy.
Features:
Storage of Passwords: Password managers employ an encrypted database to keep your login information, including usernames and passwords, safe.
Password Generator: To lower the chance of password breaches, they frequently use a password generator to generate secure, complicated passwords.
Browser Extensions: They frequently provide add-ons or extensions for your browser that expedite and shorten the login procedure.
Safe Notes and Personal Data: Some password managers allow you to store additional sensitive data, such as credit card numbers, notes, and personal information.
Two-Factor Authentication (2FA): Many password managers include 2FA, which gives your accounts an additional security measure.
Pros:
Enhanced Security: By generating and storing complicated, one-of-a-kind passwords for every account, password managers help lower the possibility of password-related security breaches.
Centralised Storage: Password managers give you a single place to store all of your passwords, which simplifies the management and arrangement of your login information.
Encrypted Storage: To prevent unwanted access to your passwords, password manager databases are strongly encrypted.
Synchronisation: Many password managers let you sync your credentials between devices so you can access them from any location.
Increased Productivity: Password managers can increase your productivity and security with their auto-fill and password-generating functions.
Cons:
Single Point of Failure: All of your stored credentials may become public knowledge if the master password for your password manager is stolen.
Initial Setup: It can take time to transfer old passwords and set up a password manager.
Subscription Fees: To access the entire feature set of many password management systems, a monthly subscription is required. This can be an ongoing expense.
Compatibility problems: Occasionally, websites or applications may not function properly with password managers, which might cause problems with usability.
Risk of Data Loss: Recovering your stored passwords could be difficult if you lose your password manager account login information or forget your master password.
Best Password Manager Tools For Your Business 2023
RoboForm: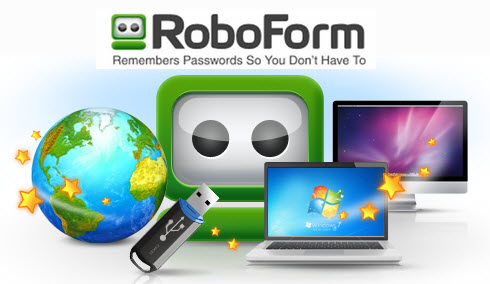 Another flexible password organiser is RoboForm, which has mobile apps for iOS and Android and plugins for all the main browsers. It provides a family plan, an enhanced plan, and a free tier.
The free version is excellent since it gives you a safe place to save your login credentials and the choice to store them locally on your device instead of in the cloud. A password generator and an auditing tool are also included to assist you in replacing weak or duplicate passwords with strong, nearly uncrackable strings of letters, numbers, and special characters.
You can save an infinite amount of login credentials with the service, and you can easily re-login to websites with just a single click once the data is saved. Additionally, it supports several platforms, allows you to save bookmarks, allows you to send logins securely, and has an excellent autofill feature. These features make it a fantastic alternative for people who frequently fill out online forms.
But we find it annoying since RoboForm's free edition does not allow you to synchronise your passwords with other devices. Additionally, 2FA is absent, and the only help offered on the free tier is a knowledge base devoid of phone or email numbers for a more personal connection.
URL : https://www.roboform.com/
Norton Password Manager:
For home users who want to avoid getting bogged down in buying an entire suite of programs, Norton Password Manager is fantastic. You need to make an account to utilise it, which is free.
Only you will know your passwords, thanks to the cloud vault's zero-knowledge policy, TLS secure connections, and 256-bit AES encryption. Among the other fantastic features are:
infinite storing of passwords
Password generator for free
auditor for password vaults
Login with biometrics on mobile devices
simple 2FA
Automated password alteration
One of the reasons Norton Password Manager is considered one of the finest password managers is that, well, it's free. However, it's crucial to keep in mind that not every password manager is made equal. For instance, users cannot have numerous accounts set up under one, nor can they employ Time-based One-Time Password (TOTP) or advanced 2FA authentication. Additionally, unlike some competitors, there is no sophisticated autofill feature or automatic account recovery.
Investing in a more advanced password manager could be worthwhile if you need these extra capabilities. Still, for a free product, it isn't easy to find better.
URL : https://my.norton.com/extspa/passwordmanager
Bitwarden:
Bitwarden is very safe, easy to use, and open-source. It has practically everything that groups, companies, and individuals might ask for in a password manager.
The free plan is exclusively available to consumers; the two business options have a cost. Unexpectedly, Bitwarden's free tier offers a surprising amount of features—including some that are often only available with premium services.
We also like that Bitwarden promises that the basic plan will remain "free forever," so you can trust them with your passwords and not worry about unpleasant financial surprises down the road.
Up to two user accounts, multi-device synchronisation, free cloud hosting, unlimited devices and password storage, and the ability to share your vault contents with another user are some of the notable features of the free tier.
Additionally, there is two-factor authentication, or two-step login, a highly recommended best security practice across the industry. Even though the paid version supports YubiKey and FIDO2 security keys, among the best security keys and the exclusive MFA solution from Duo, the methods are limited to email or an authenticator app in the free version. Nevertheless, it's still a welcome additional security measure, even though you usually have to pay for it.
URL : https://bitwarden.com/
KeePass:
Among password managers, KeePass stands out for its exceptional security and adaptability. Is KeePass, however, the ideal option for you? Forbes Advisor examines all you need to know about this open-source password management programme in-depth in this review of KeePass.
The essential KeePass website and user interface have mostly stayed the same in design since then, leaving some to question if KeePass is still a reliable password management tool. Fear not—it still is.
KeePass is one of the most potent password managers on the market right now despite not being very fashionable or user-friendly. KeePass can be used for free in an enterprise setting and for personal and corporate purposes.
A few of KeePass's best features are as follows:
Supported languages number over 45.
Installing software is not necessary.
To safeguard your KeePass database, use a key file or a master password.
KeePass files can be exported as TXT, HTML, XML, or CSV files.
In your KeePass database, create, edit, and remove password groups and subgroups.
Add time fields to your passwords, such as the creation date, the last modification date, the last access date, and the password expiration date.
Both the Twofish algorithm and the Advanced Encryption Standard (AES) are supported by KeePass encryption. The SHA-256 encryption standard, which is a member of the SHA-2 family of algorithms created by the United States, is used by KeePass. Agency for National Security. There needs to be a password manager that meets more security requirements than KeePass.
Your notes, passwords, and any other files you store in your KeePass database are all encrypted. You can use multifactor authentication to safeguard your KeePass database further.
URL : https://keepass.info/
Dashlane:
With good reason, Dashlane is among the most widely used password managers worldwide. However, there are a few points about the free version that are worthwhile bringing out.
First, Dashlane's free plan used only to allow 50 passwords, but happily, that significant restriction has been abolished, and it now supports an infinite number of passwords.
Dashlane does, however, still have a single-device limit, similar to a few of its rivals. This is problematic because most users use several devices, and the whole idea of password management software is to have your passwords accessible on any device.
Nevertheless, we discovered that the free plan included a few useful features. There's the much-needed autofill feature, which works not just with passwords but also with other data like delivery addresses and contact information. We also appreciate that the password generator allows you to create secure passwords and manage and find your passwords.
Dashlane asserts that the company has never experienced a data breach and doesn't see your data. Thus, security is another important focus. Additionally, it says that you may take your data and passwords with you when you depart, demonstrating how confident it is in its service.
URL : https://www.dashlane.com/
LogMeOnce: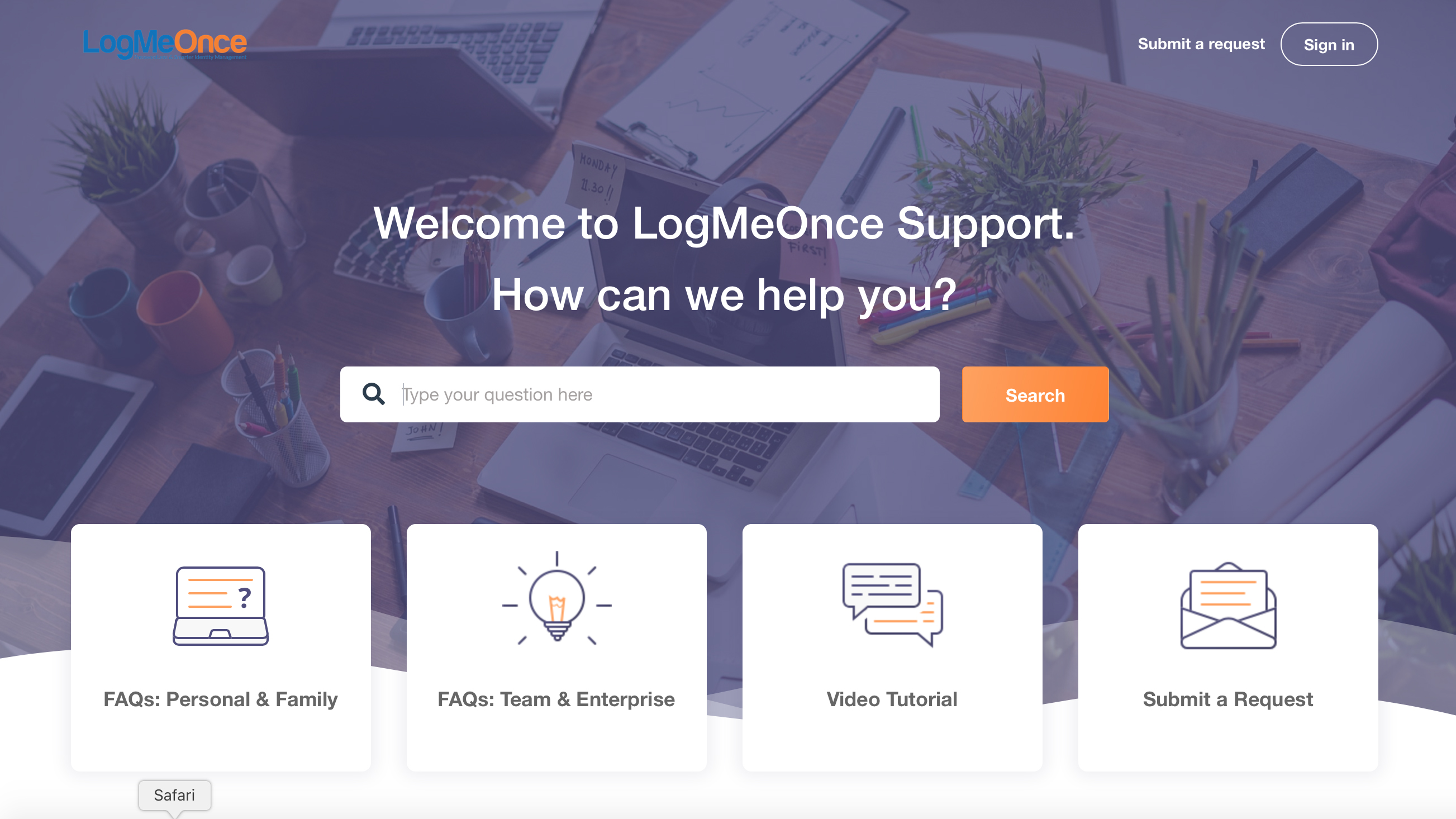 A password management app called LogMeOnce supports iOS and Android devices and works on several platforms. Your passwords and logins are always accessible, no matter what kind of device you use—desktop or mobile.
Interestingly, LogMeOnce allows you to enter your vault by either shooting a selfie or scanning a QR code, fulfilling the requirement for a master password. You need to remember your login information to access your account. Additionally, there is two-factor authentication (but only through Google Authenticator and email).
In addition, LogMeOnce provides further security features like AES data encryption and online login storage to enhance accessibility. In addition, a password generator, two-factor authentication (2FA), and a feature called App Beneficiary—which enables trusted individuals to access pre-selected apps in an emergency—are supported.
URL : https://logmeonce.com/
NordPass:
The same company that created the fantastic NordVPN Virtual Private Network service also created the password manager NordPass. As a result, nobody should be surprised that we have excellent security features. End-to-end encryption for data synchronisation and password backups satisfies the zero-knowledge principle.
In addition to two-factor authentication, the tool can add biometric security when available, using the XChaCha20 encryption technique.
It's a beautiful bonus that NordPass can store passkeys and payment cards in addition to passwords. Additionally, password autosave and autofill are available, and there is a one-user limit for the free tier.
It's straightforward to get started with NordPass. To get started, download the app, establish an account, and provide a master password. Passwords can be imported straight from a CSV file or any major browser. It is also possible to import passwords from other password managers.
Windows, MacOS, Linux, Android, and iOS can all use NordPass. Furthermore, browser extensions for Safari, Firefox, Chrome, Opera, Edge, and Brave are available.
URL : https://nordpass.com/
FAQS
Why Do I Need a Password Manager?
We usually handle this increasing deluge of passwords in two ways. The first is making simple passwords easy to remember and using them on multiple websites—a common but risky mistake.
Making solid and one-of-a-kind passwords—randomly generated sequences of alphanumeric characters and special characters—for each of our internet accounts is a wiser decision. This is a much better option. The task of remembering and maintaining track of them is a new challenge, though.
Launch a password management programme. To keep you safe from online risks, these tools are made to manage and safeguard your passwords on all devices and websites. The most extraordinary password management and keeper apps can create clever passwords for you, sync them with other websites, and safeguard them with advanced encryption technologies to keep hackers and bad actors out of your account.
How You Can Benefit from Using a Password Manager?
Whatever your weakness, a password manager will intervene and solve the issue. A decent password manager will centralise all these moving parts—not to mention the numerous letters, numbers, and special characters therein—whether you struggle to remember to change your passwords, aren't good at creating ones, or can't seem to keep track of all the passwords your online life requires. A clever and simple approach to protect your online identity and fortify the first line of defence against hackers and your sensitive data is to use a password manager.
Which Free Password Manager Is the Best?
Because Bitwarden offers robust security features and minimal restrictions for free users, it is our Editors' Choice for free password management software. You should also read our roundups of the top VPNs and antivirus software if you're worried about your online safety.
Which free password manager for Android is the best?
Because of its excellent security and easy-to-use features, Dashlane is the finest free password manager available for Android devices. The program includes a digital wallet for the safe storing of credit card numbers and other vital data, as well as an integrated password generator for making solid and one-of-a-kind passwords. Dashlane is the best option for Android users looking for a dependable and cost-free password management system because of its strong security structure and user-centric design. Additionally, Android 14 devices may now be signed in with passkeys.
Doesn't my browser/device come with a free password manager already?
Password managers are incorporated into mobile operating systems and browsers. Third-party password managers, however, outperform them regarding features and security. They provide unbreakable 256-bit AES encryption, similar to what banks use, two-factor authentication for an additional layer of protection, and password auditing to find weak passwords. Furthermore, specific programs, such as LastPass and Avira Password Manager, have built-in authenticators that make it easier to log in to websites that support two-factor authentication.
Conclusion:
In 2023, consider your unique needs when selecting a password manager for your company. These should include the number of users, security specifications, and financial limitations. Thoroughly compare the most recent features and cost models to ascertain which password manager best suits your company's needs. Furthermore, confirm that the password manager of choice conforms with all applicable data protection and security laws.